Every girl likes a wedding, but a girl's first wedding is something of grandeur in and of itself. I distinctly remember the first wedding I attended. Ok, well I remember the big dress and thought the bride was beautiful!
The invitation said "and family" and since it was outside, I thought to myself, "this is it." It was a beautiful affair, set on a gorgeous piece of countryside, surrounded by family and friends, a couple who had dated since middle school said, I do. While I enjoyed seeing their families, and the beauty of the bride, and the sweetness on the groom's face as he saw her walk down the aisle, what I really loved was watching my little inducted to the circle of love we girls all share for this occasion.
We got a babysitter for Molly, because in my opinion babies should never, ever, ever be at a wedding, AND we could share a special evening with Anna Cate. We got dressed together, and I even let her wear a strand of my pearls, the pearls I wore on the occasion of our October wedding. We have matching pearl bracelets from Stella & Dot.
Here are some of the highlights of the event:
Getting to sit with Baba: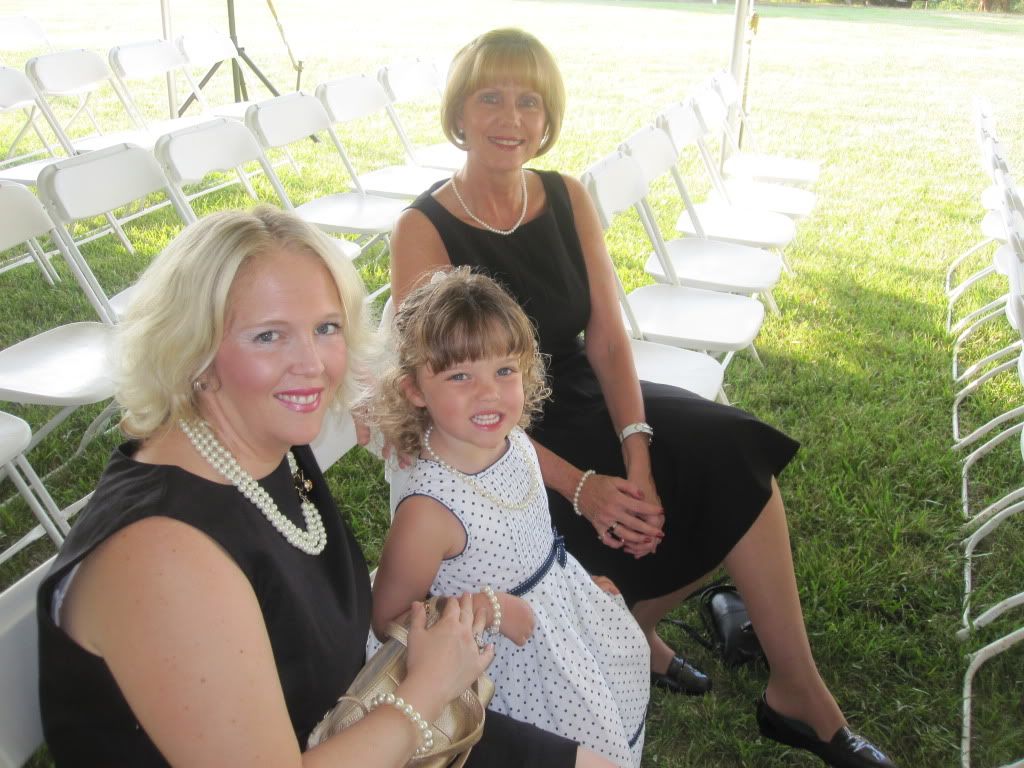 Standing for the bride, because as I told her, "she is the most important person here" today.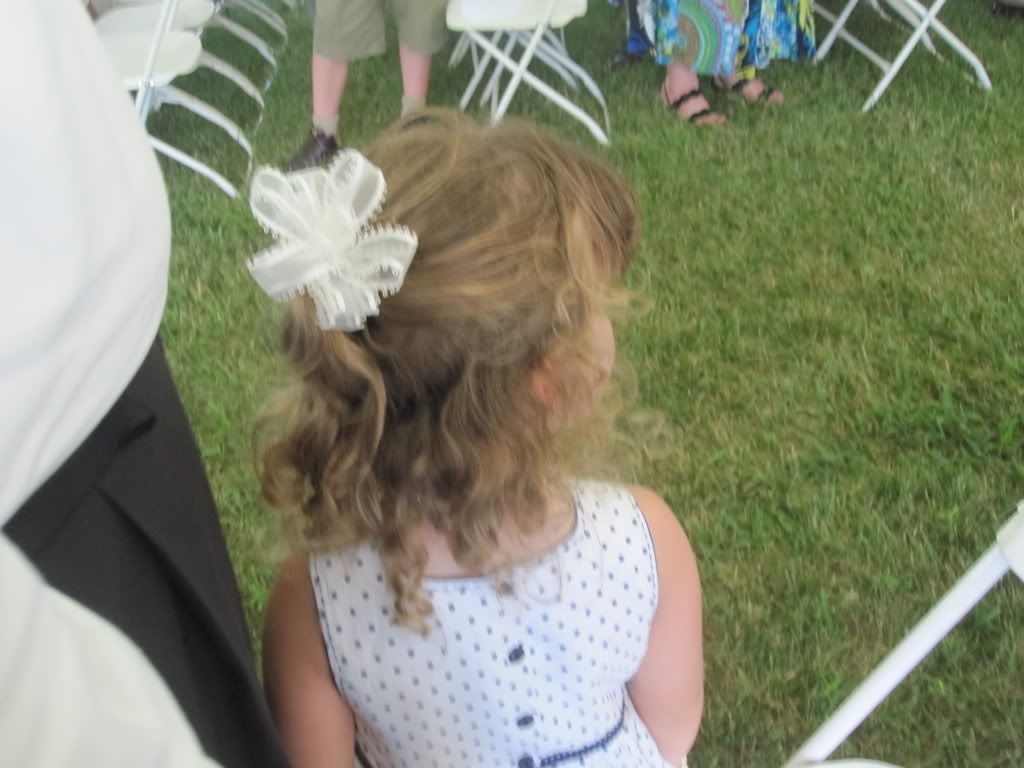 Seeing her buddy Makayla, who is the sister to the groom. During the ceremony, Anna Cate was instructed to be silent. After Makayla got up to do a reading, AC looked at me and said, "Makayla looks beautiful, doesn't she?!" It was hard to scold such an appropriate and true comment.
Chasing fireflies...
i
Enjoying the entertainment with Daddy....SPARKLERS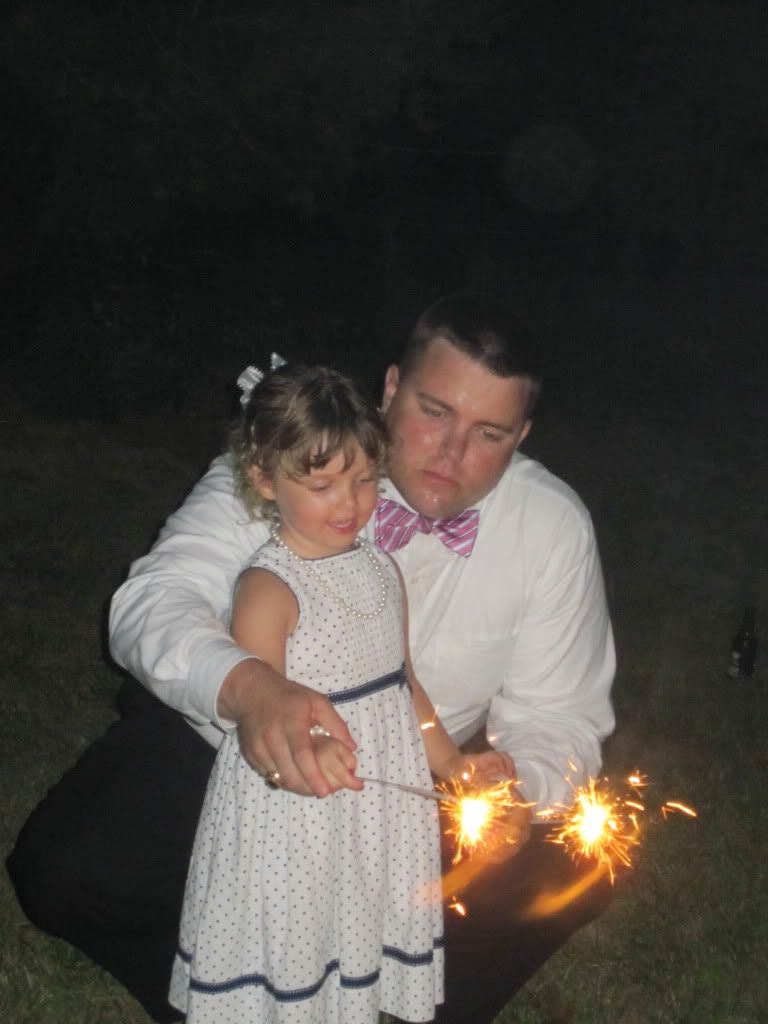 Eating cake and sipping cold drink with friends...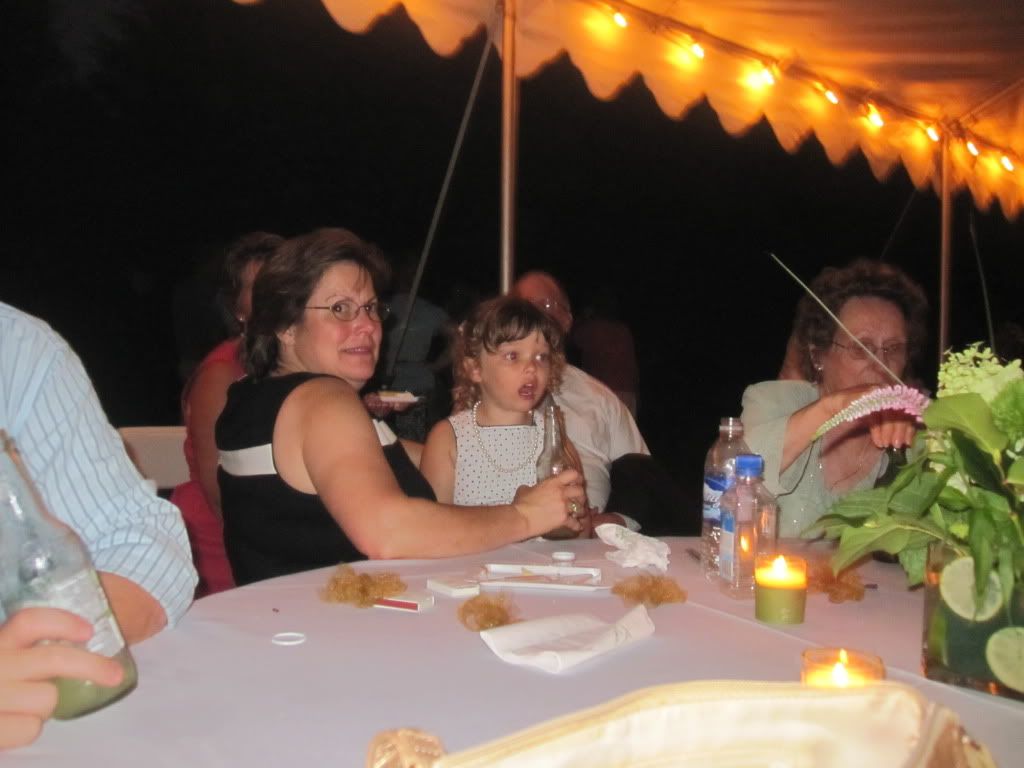 And, seeing the bride!!!!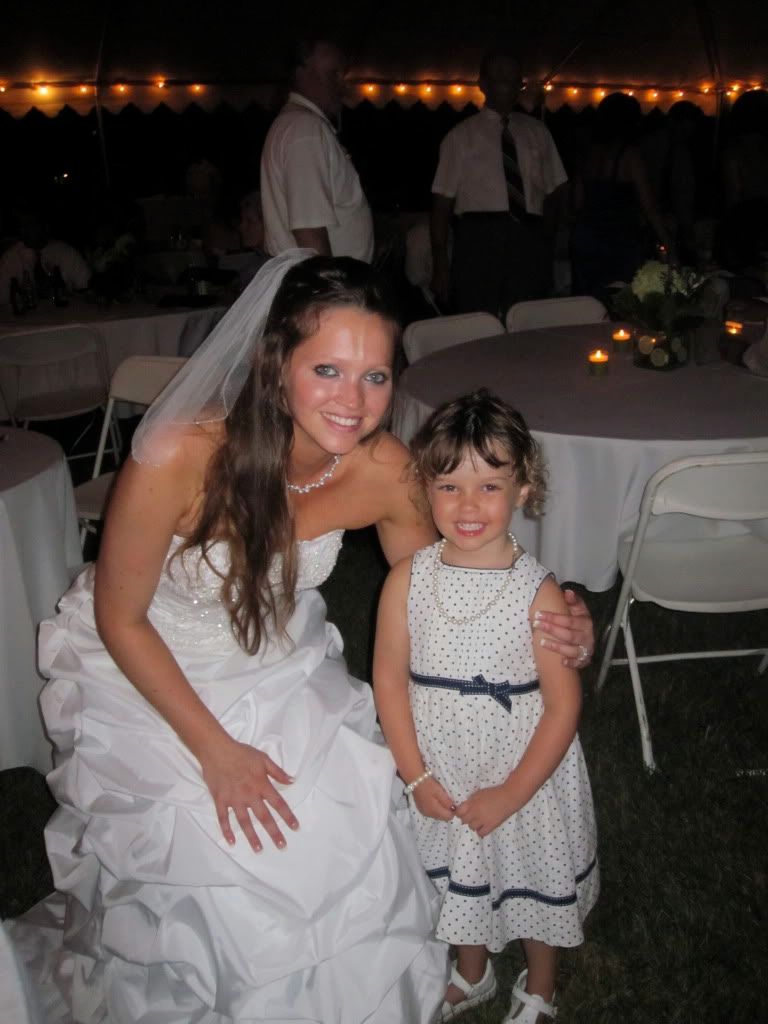 When I asked Anna Cate what her favorite part of the wedding was, she said, "getting my picture taken with the bride." There is a mystical fascination with girls for weddings, and it was pure joy to watch Anna Cate take it in. Jenna was a beautiful bride and she will always have a special place in our hearts as the one who introduced Anna Cate to the awe on her special day.
Both families have been friends of BJ's since his youth, were close to his mother, and exude the goodness I revel in finding in the best life has to offer: goodness in humanity. A wedding celebrates that hope and faith and love we find in our friends, our family and in our spouses, and in the way we celebrate together a couple and their families. I'm thankful we shared their special day, and will remember sharing Anna Cate's special evening on the occasion of her first wedding. I know this will be the first of many times she can celebrate with friends and family, or gasp in the beauty of a bride. I even thought of hers one day. Although I hope to raise her to not put her hopes all in a wedding or a spouse, I know that if she does have one, I will think back on this night and the little girl whose hand I held and the hot face her Baba and I fanned as she sat in awe.