We had Patti, Greg (BJ's brother) and our friend, Sarah, over for dinner on Saturday night and it was so nice to eat on the porch, play in the back yard and enjoy the sounds and tastes of summer.
Molly didn't exactly get to taste summer but she is finding her fingers:
I think it is quite adorable how Molly's dress matches the pillow..
Anna Cate is enjoying some corn on the cob. It is covered in butter and basil (from the garden). BJ thinks mayo would be good on it too, but I just couldn't live myself putting that on fresh corn.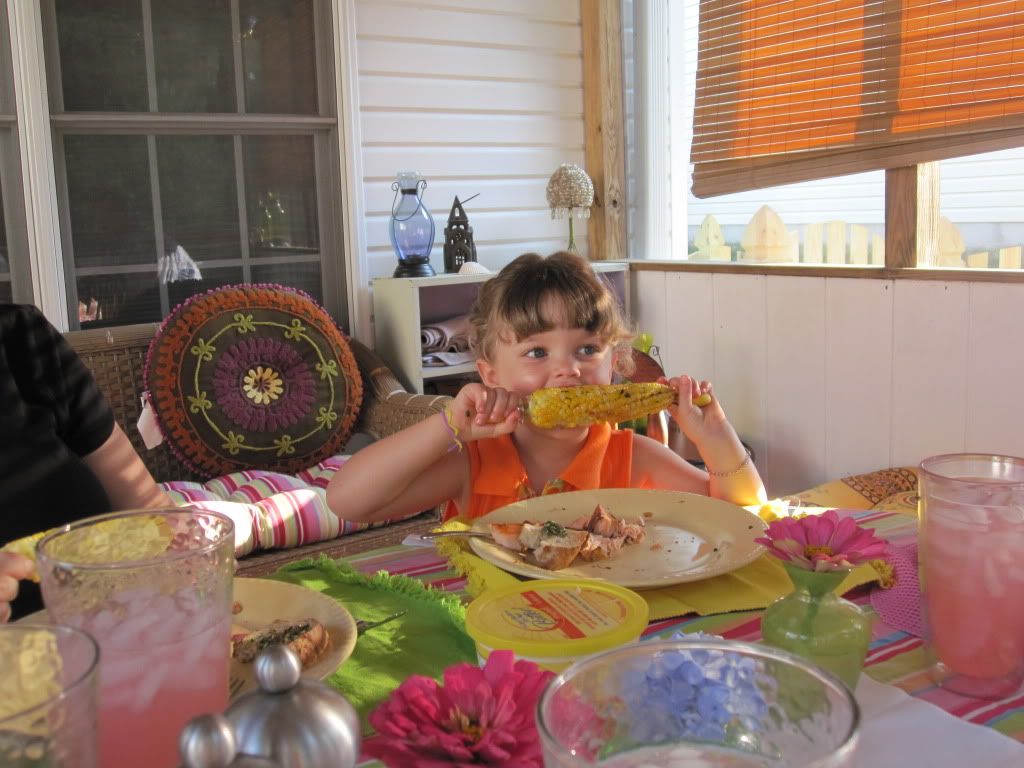 As I was chopping up the cabbage from the Farmer's market to make an Asian slaw, I thought, :wow, "isn't that beautiful?!?!" reminding me that God's beauty in nature abounds. I have had the same thoughts snorkeling or scuba diving and looking at fish. Nature is often a work of art in itself.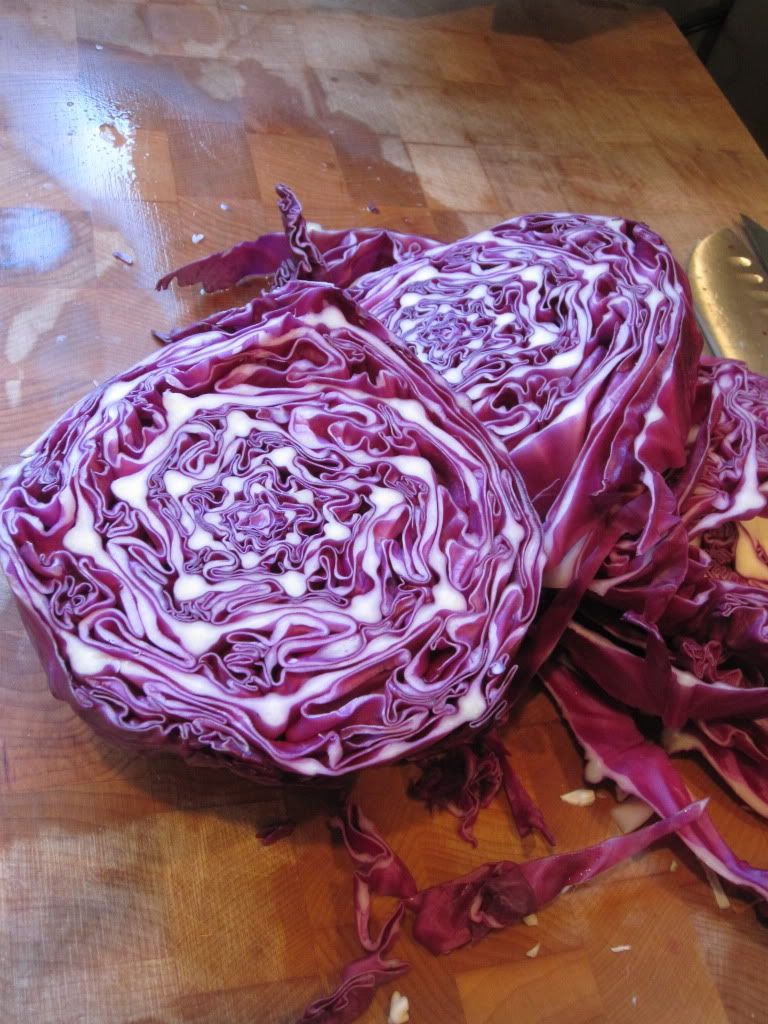 The Zinnias and Tomatoes are all Anna Cate and BJ!!! She helped daddy plant the flowers from seeds, and the tomato plants from just about sprouts. Look at them now!
The fruit of hard work and the great timing of Miracle Grow.