On the morning of June 30th, Anna Cate was ready to go in a packed car on the LONG drive to Nana and Daddy Doug's house for the annual summer trip!
Molly didn't really know what was in store, but she was in a good mood.....
After about 9 hours of driving, we stopped at Aunt's to visit with their second cousins, Carolyn and Bradley, to hug on Aunt, and get some of Glenn's magic tricks.
After a lovely visit of homemade cookies, lemonade, songs, magic and family love, it was back in the car to Centerville:
I thought as we reached the rolling hills and the beauty of my home county, it feels good to be bringing my girls home, and so thankful for a husband who would want to come spend his vacation with my family!
Nana welcomes her Molly Mae to her home...
Daddy Doug introduces Kitty to her cousin...
Uncle Doug gets to meet the babe so many think resembles him...
Mom welcomes us with a table set for a formal affair. My dear brother and I could write a dissertation on the annoyance of this ritual, but in a way, it is sweet...and the wine in crystal glasses is a lot better than the McDonald's breakfast and lunch on the road, so we enjoy...
Kitty and Anna Cate got some time to visit, and this sweet glance from Kitty make me think she is glad we made the trip to meet her.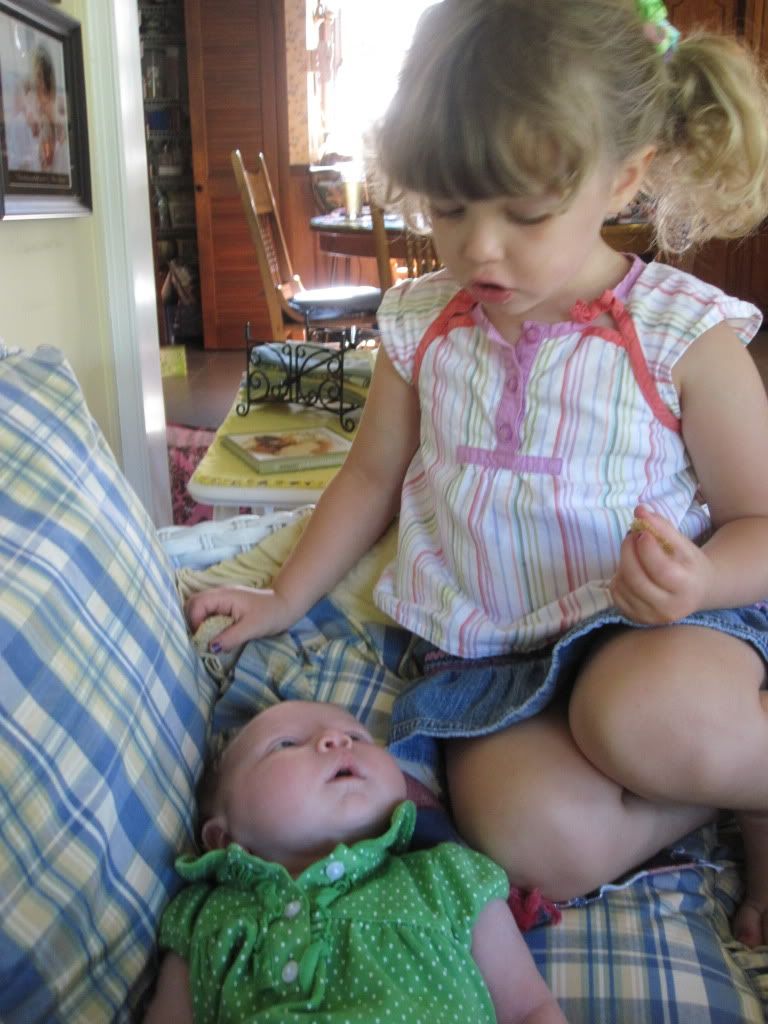 Daddy took BJ fishing several days, but on this evening, Anna Cate came along.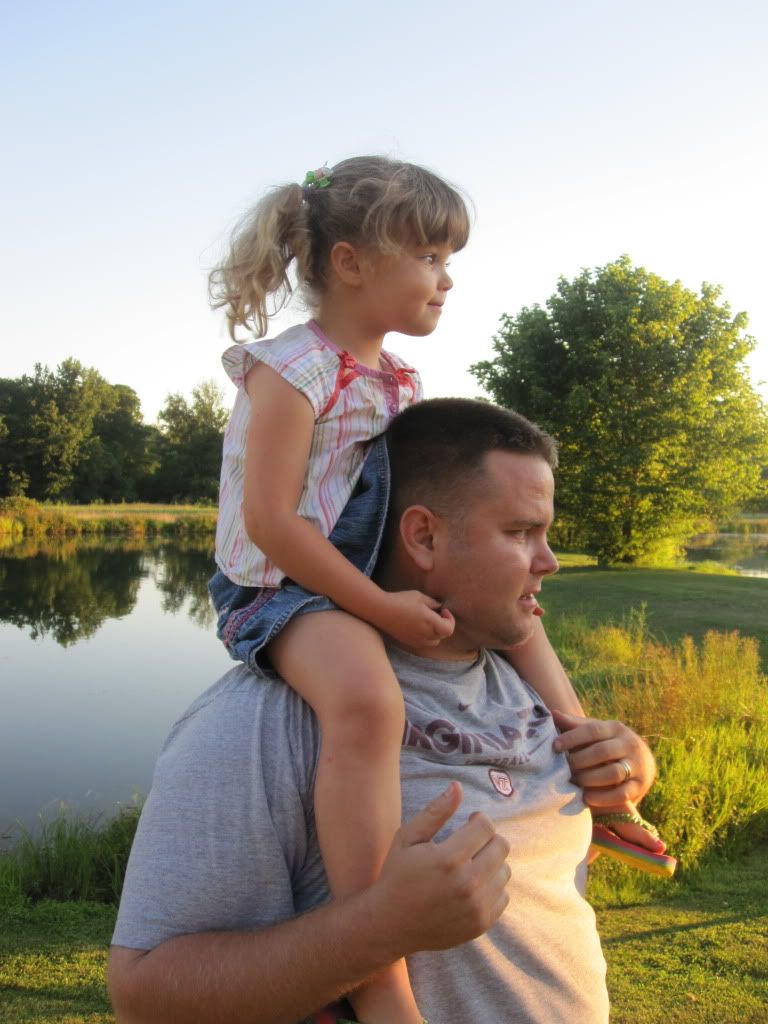 She is happy to be anywhere with her Daddy and Daddy Doug, but she came back disappointed to not have caught any fish. This was only her third time fishing, and did not understand that you don't catch fish every time. Watching Anna Cate's budding understanding of the English language is so entertaining to me; until this occassion, I have never thought about the expression "fishing." It doesn't mean you will get the fish, but that you are "fishing" for them.
I enjoy thinking that Anna Cate is becoming more gentle with Molly. Or, maybe Molly is getting tougher (holding her head up), so I'm not as worried.
On Saturday night, we enjoyed "company" as Anna Cate loves to enjoy at Nana's house,
We celebrated the 4th of July by going to Nana and Daddy Doug's church in the country, and Uncle Doug's church in "town." Anna Cate went to Sunday School and had a teacher who taught me several years ago.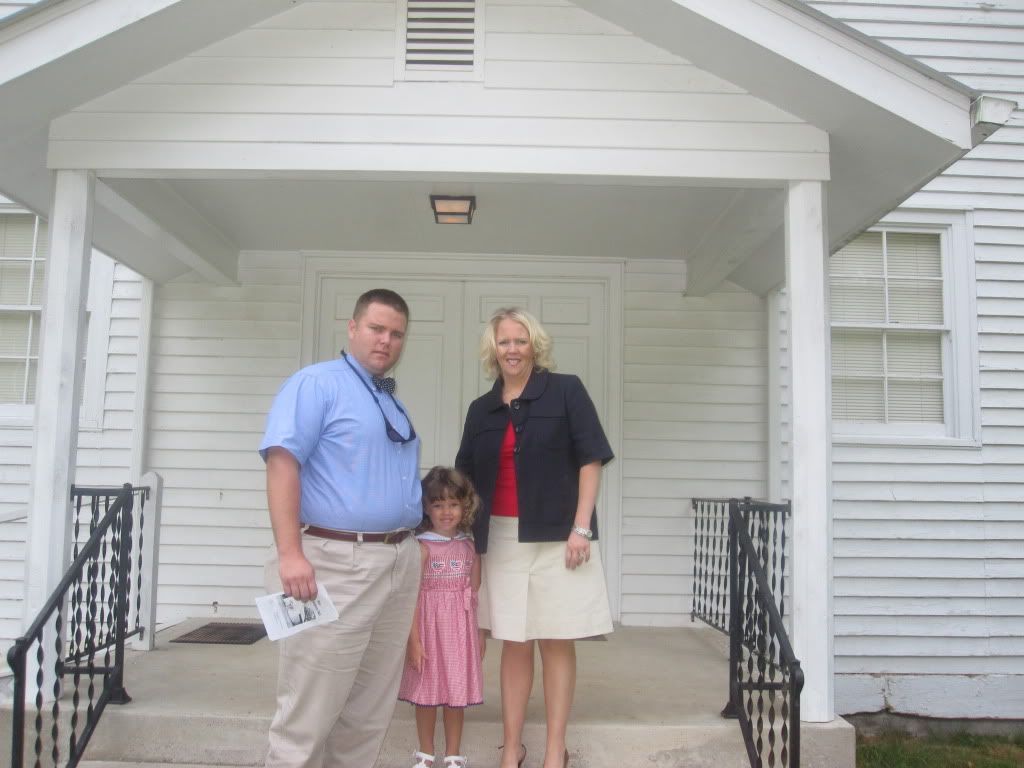 We ended the day with ribs prepared by Uncle Doug, smores on the patio and some cuddle time for Molly with Nana while Kitty gets the same from Daddy Doug.
What better way to celebrate the birth of our country..........enjoying the joys of everyday life: food, family and foregoing bedtimes!