Anna Cate and I have been so blessed with friends and play dates since she was a baby, and it was time for Molly to have one, so we invited Owen over to play today. Owen's Dad David and BJ grew up together, as their moms were best of friends, so hopefully this little friendship will bud as well.
Owen is an older guy as he is 8 months, so Molly felt like she had to show off her neck strength: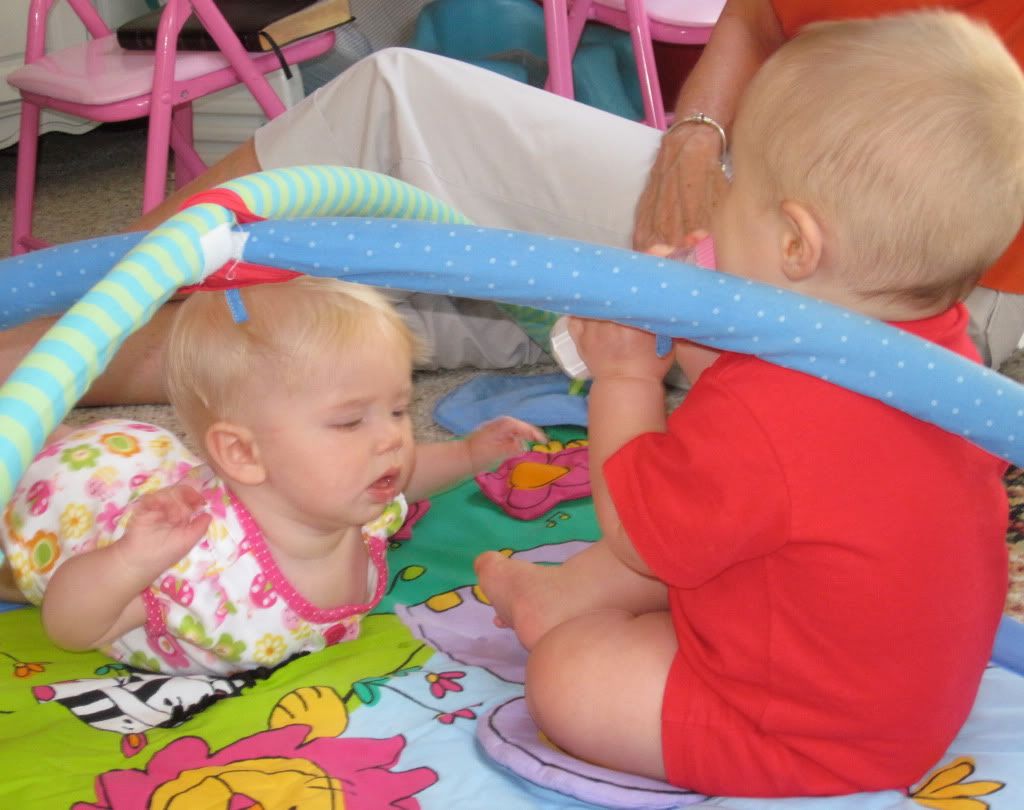 .
She also wanted to see if his feet were as tasty as hers...
Owen's cousin and Nana came, too. He is staying the week with Brenda since his parents are on a trip to Kenya, and he isn't old enough to provide transportation yet for their dates. So, Anna Cate had some play time with Kristen, whom she adores....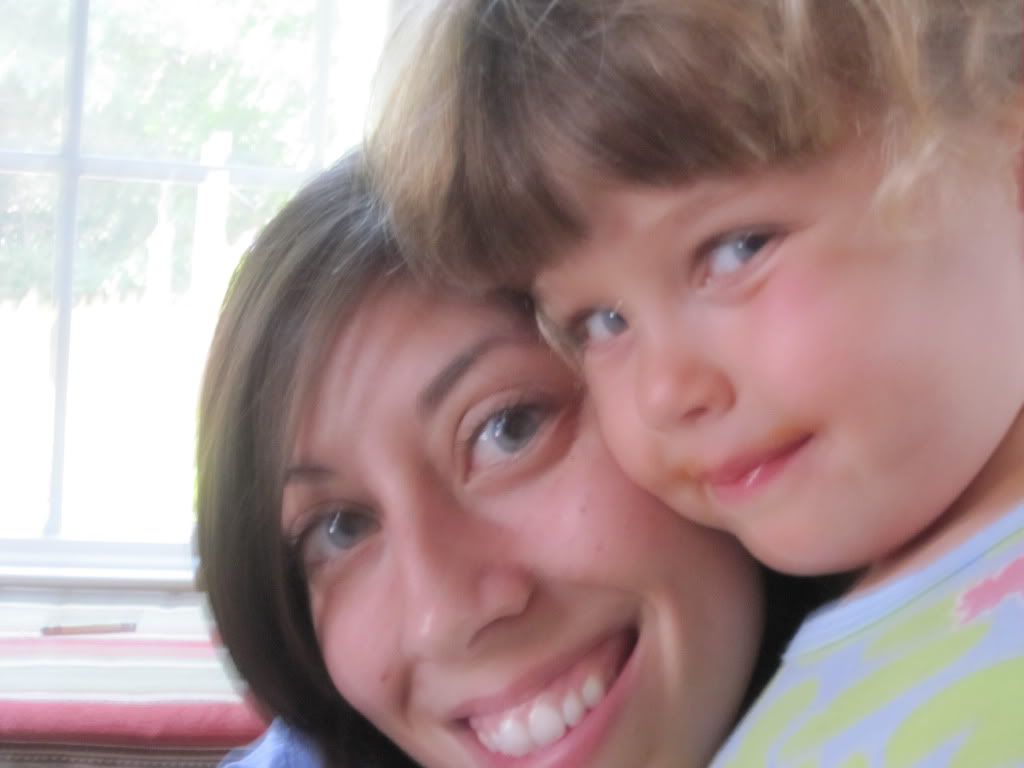 and her Baba, who pretty much hung the moon for Anna Cate, for many reasons. One of them is that she takes coloring with her seriously. At one point, AC told Brenda when we were talking, "focus on your coloring, Baba." (we are working on the sass, I promise!)
I hope this is a first of many play dates for Molly and Owen, and that I'm able to help Molly create special friendships of her own, knowing we will all be blessed with this family connection. We love you, Owen!