6 months ago today, Molly was born.
So today is her half birthday, and her Uncle Doug's 31st.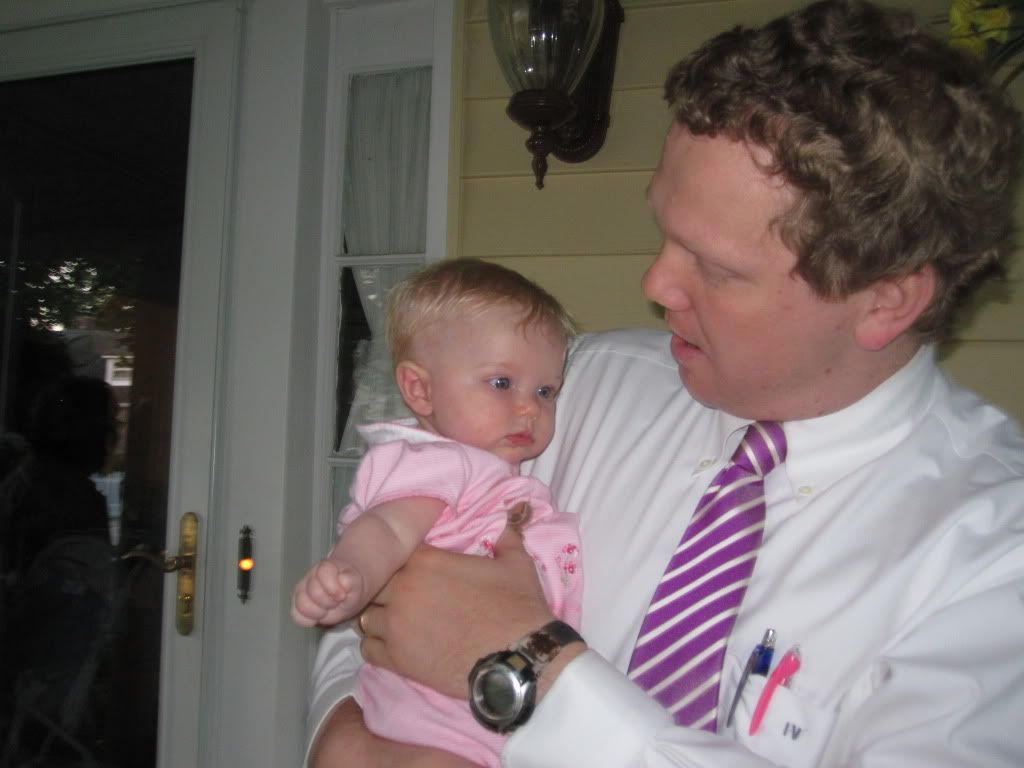 Growing up, my mom made us feel special in many ways, including observing our half birthdays. Usually that involved taking the 6 month old birthday cake out of the freezer, even a candle lit, and a little celebration. I'm not blessed with her attention to detail but hopefully I'll find my own ways to make my girls feel special, so this tradition I'll keep. Or let's just say, I'll do the part about celebrating their half birthdays, probably not the freezer-tasting cake.
So we'll celebrate Molly. I'll reflect in awe how it has already been half a year since she came into our lives and feel that I've known her for so much longer.
While her novelty hasn't worn off, she is such a part of who I am and of our life story. We love her so dearly and look forward to the ways she will charm, love, and challenge us as we will find more ways to celebrate her.
And how am I going to tie Molly's half birthday to my brother's 31st?! Easy.... Before I knew Molly, I longed for a second child simply because of this gift I was given 31 years ago today. I wanted to do that for Anna Cate; I wanted our family's life to be enriched the way that Douglas had mine. So these two share this connection for me...almost as if his life was the inspiration for wanting hers.
And, well......... having this wonderful enrichment to our family is the reason I need to use my gift of words, as I'm lacking on other riches. ha!
I celebrate the day Douglas was born and reflect on the ways his life has been a gift to me.
He is wise, hard-working, funny, charismatic, caring, considerate, loyal, and fun. He gives great advice, listens with care to whatever is going on in my life. Whether he makes you a drink, or makes you laugh, it is great fun to be in his presence. By preparing a meal or hosting me on a fabulous European vacation to visit him upon his return from Iraq, he has that way of making you feel special....sort of like our Mom and the half birthdays, now that I think of it!
He is accomplished in all sorts of categories. A Renaissance man, he sucks the marrow out of life and has much to honor in how he has spent his thirty-one years on this earth.
Knowing that your brother has your back maybe is the norm in most sibling relationships, but ours is more than a typical brother-sister bond. He is my friend, which is as valuable as our shared history.
At the beginning of each school year, I have students create an "author page" for their notebook, and this year I especially noticed and was touched by how many of them mentioned their siblings in their descriptions of themselves. So, while your children are a part of who you are, so too is your brother.
Douglas, I hope you have a wonderful day, and know that I'm celebrating you today as well...as is my family: