I got a new camera yesterday and she has me at automatic!
I know I have a lot to learn, but I enjoyed snapping some images of our fun day.
My parents are in town because Molly's dedication is tomorrow at church, and it was a wonderful Fall day (all except the weather did not feel crisp). We did yard work, "tailgated" at home for college football, went running and then Nana, Molly Mae, Anna Cate and I went to Evan's 5th birthday party.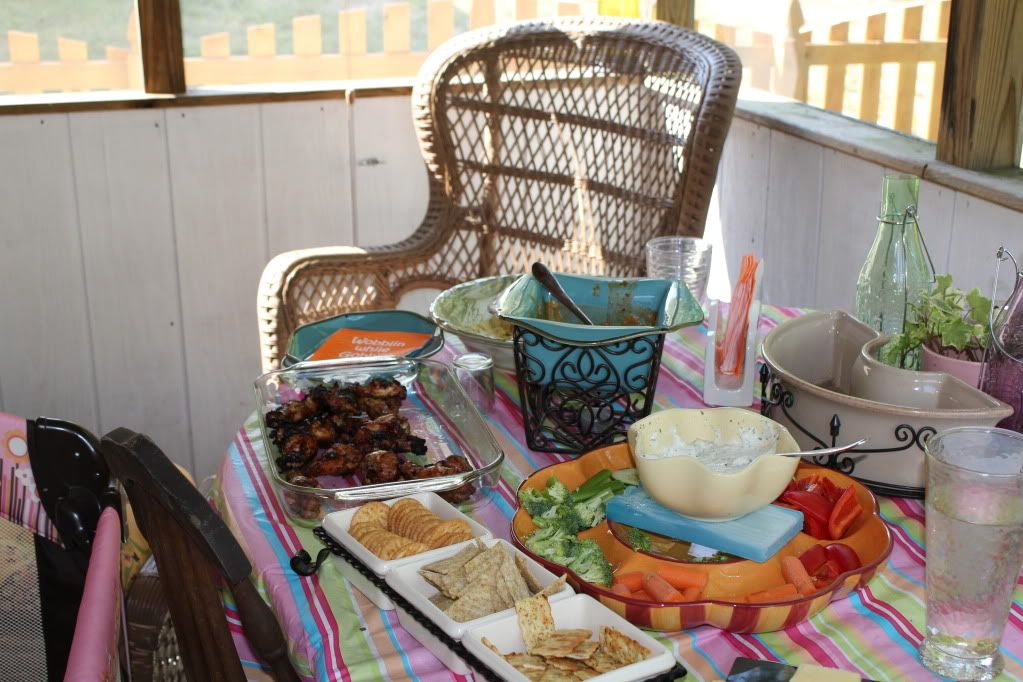 Evan is exactly 6 months older than Anna Cate, and thankfully for their mommies, these two love each other as much as we do!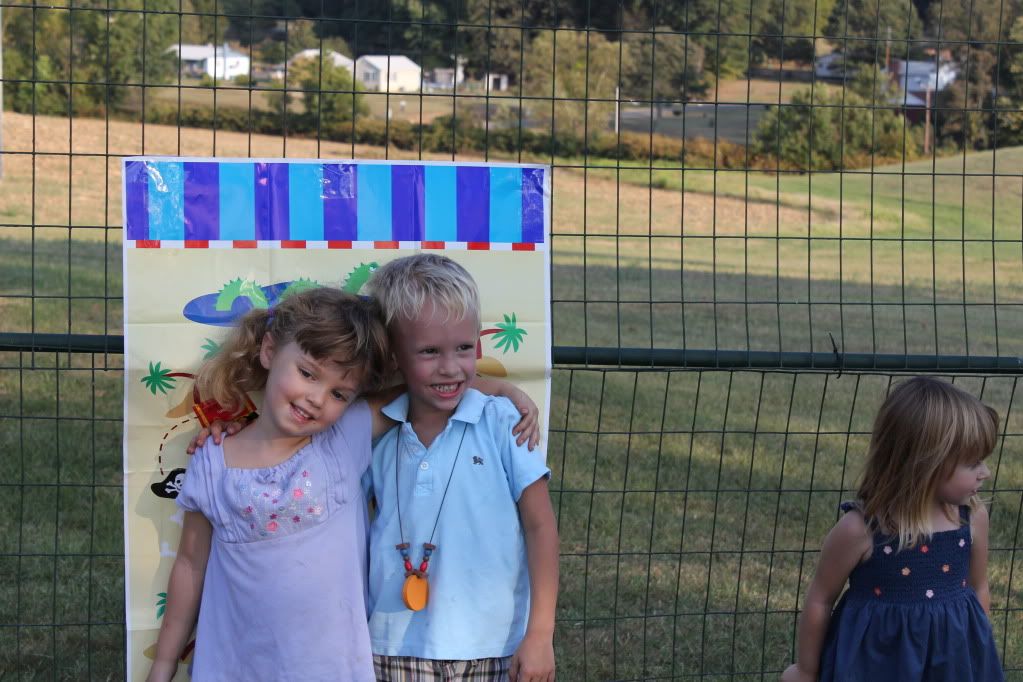 The party was at the Silvers' farm, but pirate themed. My sweet friend, Chas, has a business making cakes, so I'm particularly in awe of this cake:
We went on a hay ride:
We love you, Evan, and celebrate the day you were born and are so thankful to be sharing in your life. It was a fun party!!!
On the way home, we stopped by
Carolyn's
home for a detail on the decorations for the luncheon following Molly's dedication, and Molly had to check out the sweetheart roses. Carolyn's talent is only outmatched by her kindness and wit. Her kids are teenagers and her friendship is one I enjoy on many levels; Having mama friends who are on different stages of this journey are treasures to me. I think it gives us all perspective. Plus I love being in her home around her flowers as she holds my baby and entertains Anna Cate.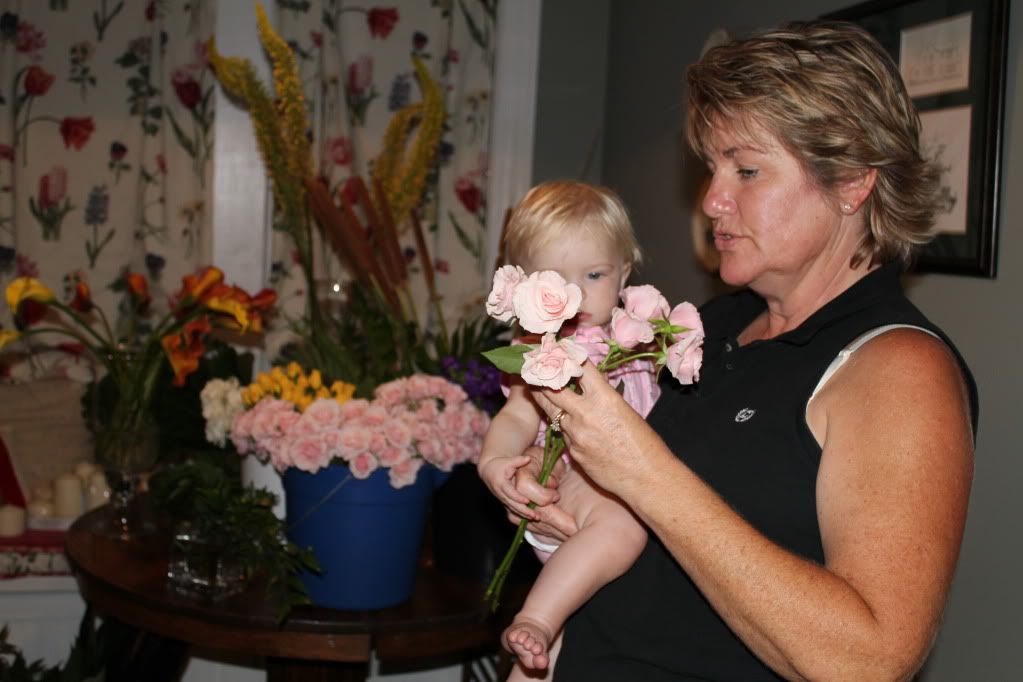 And I have a few to share from my "point and shoot" camera (like I really understand the difference, but I feel swell using that expression:)
Anna Cate is becoming a better big sister by the day...
Daddy Doug got some bonding time with Molly Mae....Do you think they look alike? I do.
Laurie (Evan's mom) painted my hallway, which has 9 doors. Who knew?
The pictures from my real
photographer
friend Jennifer arrived. Her business is in my hometown Centerville, TN. She took pics of AC, and we wanted to try to match them to some pics we have of Anna Cate at the same age.
The flowers are from Carolyn who lets me come to her home and buy some leftovers at a deal. She always makes me think I can arrange flowers too by just playing around.
I'm off to bed since tomorrow will be eventful and joy-filled as I'll make myself stop and say a prayer of thanks for my family and the church in which my girls are growing up, and I'll enjoy my sweet little girls, who will be in frills of dresses and bows, courtesy of Nana.....and the camera I'll capture the memory with!