becomes magical when Nana and Daddy Doug are around.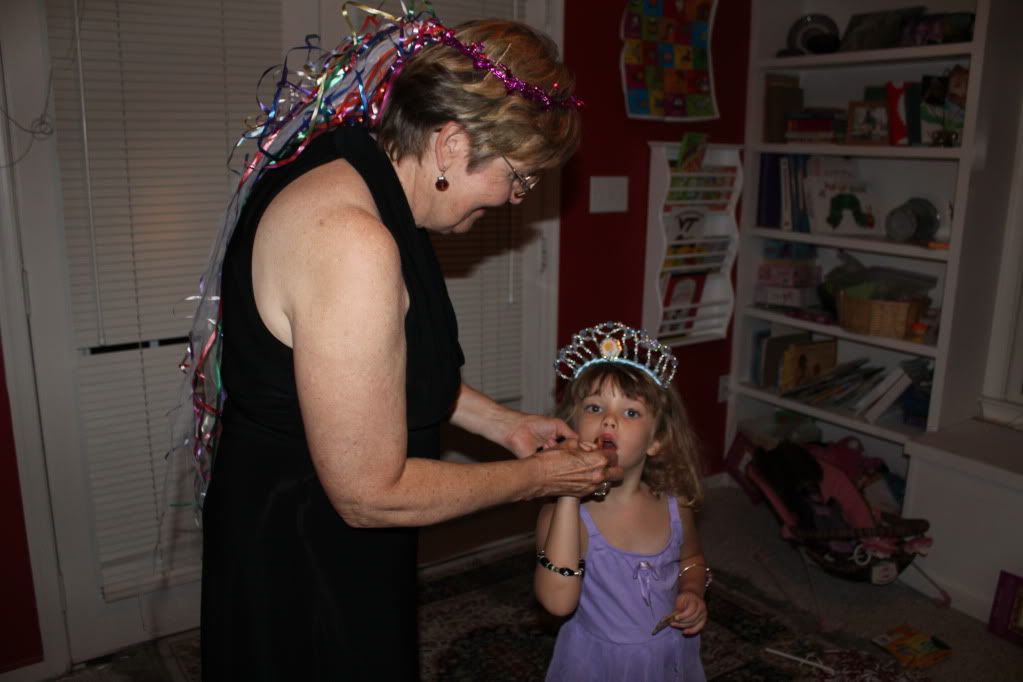 On a Sunday evening, lounging on the couch...
transcends itself into an occasion with some "fancy" clothes and a very excited 4 year old.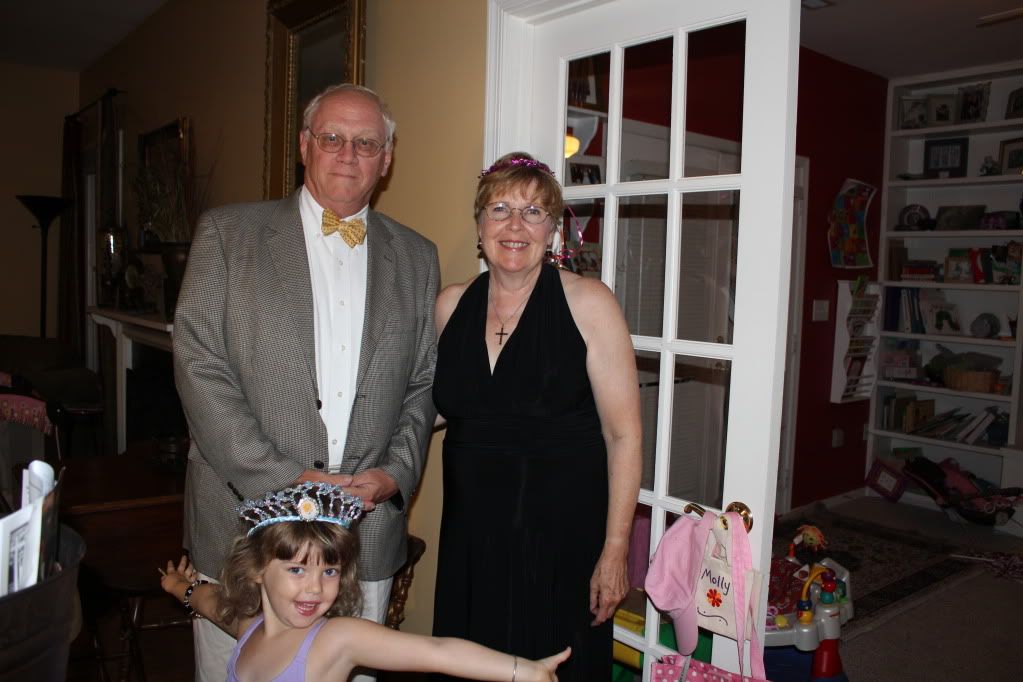 Here are some highlights of the event, sprinkled with some great lines. I just asked Mom to give me a word to describe it and her word is hilarious....If I typed every line to you, it might
not
seem so funny and be one of those "you have to be there" explanations of humor, so I'll just let some of the images show the fun.
BJ and I were "the help."
Anna Cate thought it needed ambiance so she turned off the lights, got out a reading lamp and a step stool for the table.
Anna Cate to Daddy Doug, "why didn't you bring your tuxedo?"
to Nana in a cocktail dress and headdress of streamers, "you look charming...that is another word for beautiful."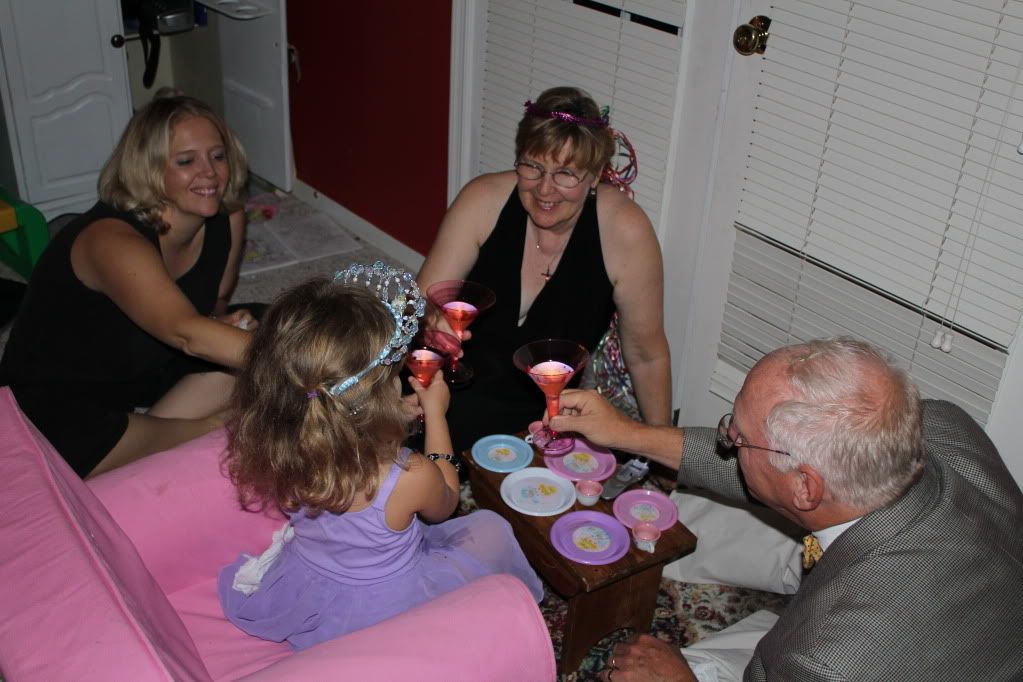 BJ as he is serving, "we have cinnamon twists, powdery cookie things (Russian tea cakes leftover from Molly's luncheon), and the fresh catch of the day" (goldfish).
He refilled their drinks of apple juice in a shaker, AC exclaimed NO...thinking it was a real drink, which is probably bad that my daughter knows what a real martini comes out of?!
Laughter abounded as we pretended to be fancy but the love and fun was all genuine!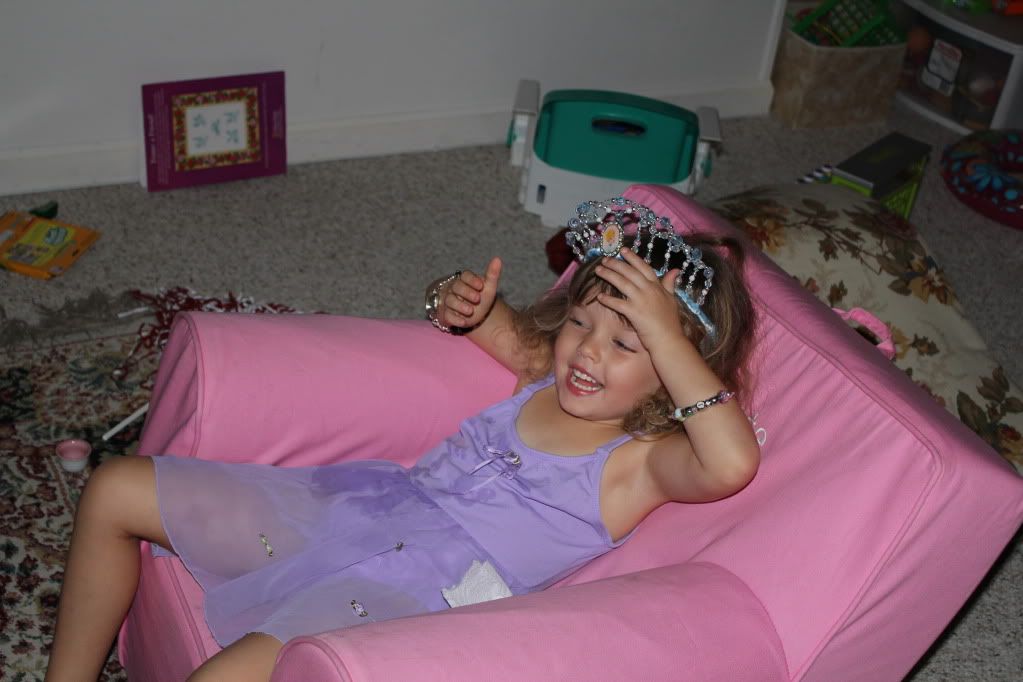 Anna Cate had to get up and dance a bit, since she had an audience, of course.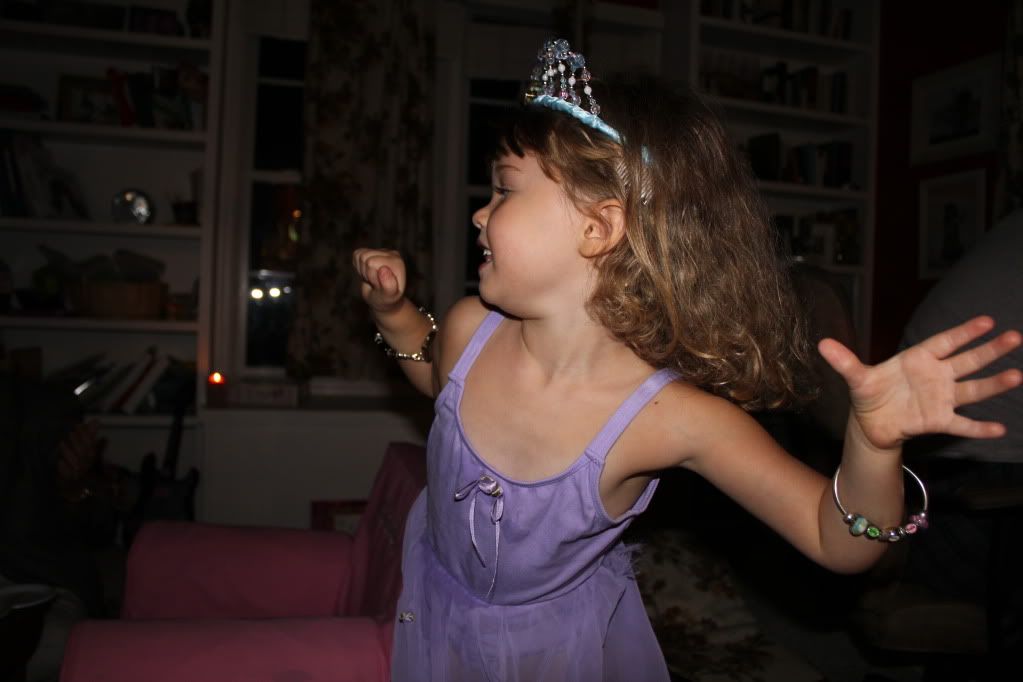 Molly thought it was worth the effort to stay awake to make an appearance: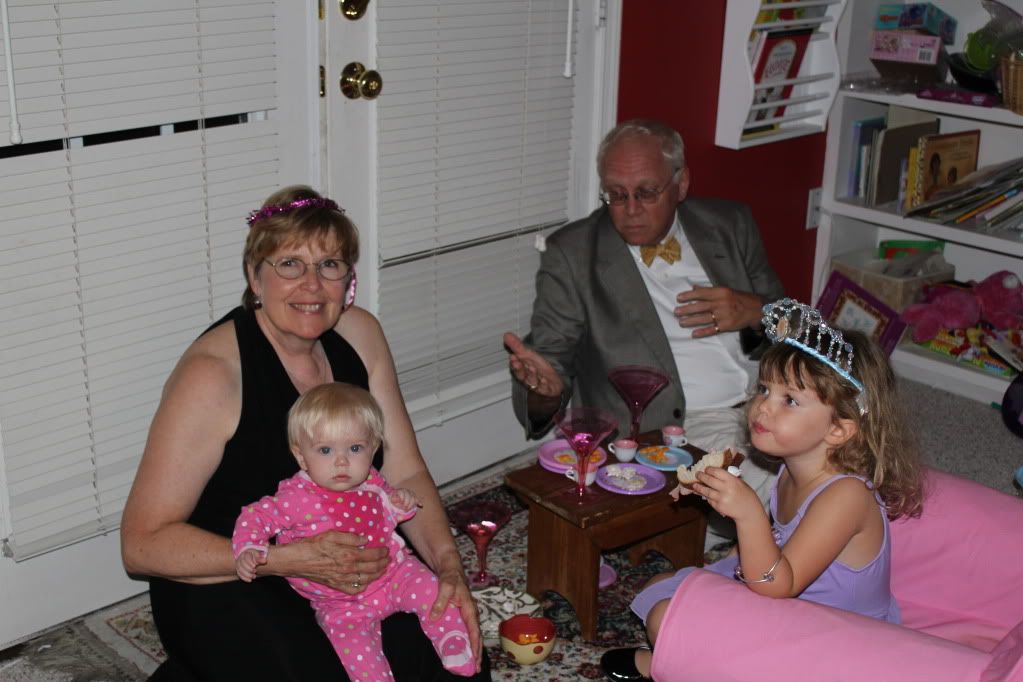 And get a dance in with Daddy Doug:
Oh, Molly Mae, aren't you in for some fun times? Lately I keep thinking as I am watching Anna Cate's moments of fun flash before my eyes and feeling my heart break a little as it is flying by, "How cool is it that I get to do this all over again?!" I think tea parties will be a staple in the King/Bates family tradition for years to come.