BJ and I took the birthing class when I was pregnant with Anna Cate, and while it was super boring, I did make conversation with a nice gal from Iowa, Tiffany. I somehow knew when she said a couple sentences with that sweet way about her, she was from my beloved Iowa, our "aunt" state as Daddy calls it.
Three years later, I ran into her again at Ballet Class and those girls in our belly the winter of 2006 became friends as we moms picked up on the last three years. Neither of us are doing ballet this year, but we've kept in touch and had such a delightful afternoon, sipping coffee, drinking wine, chatting, as we watched our girls play:
and, among other things ....
Rock it out: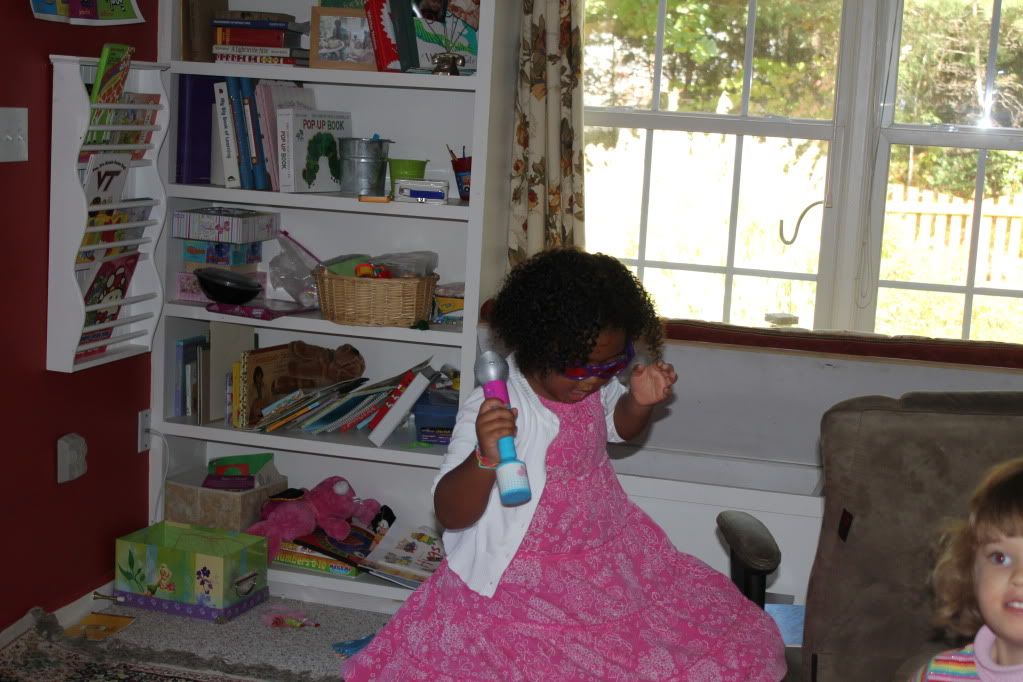 Have an outside tea party...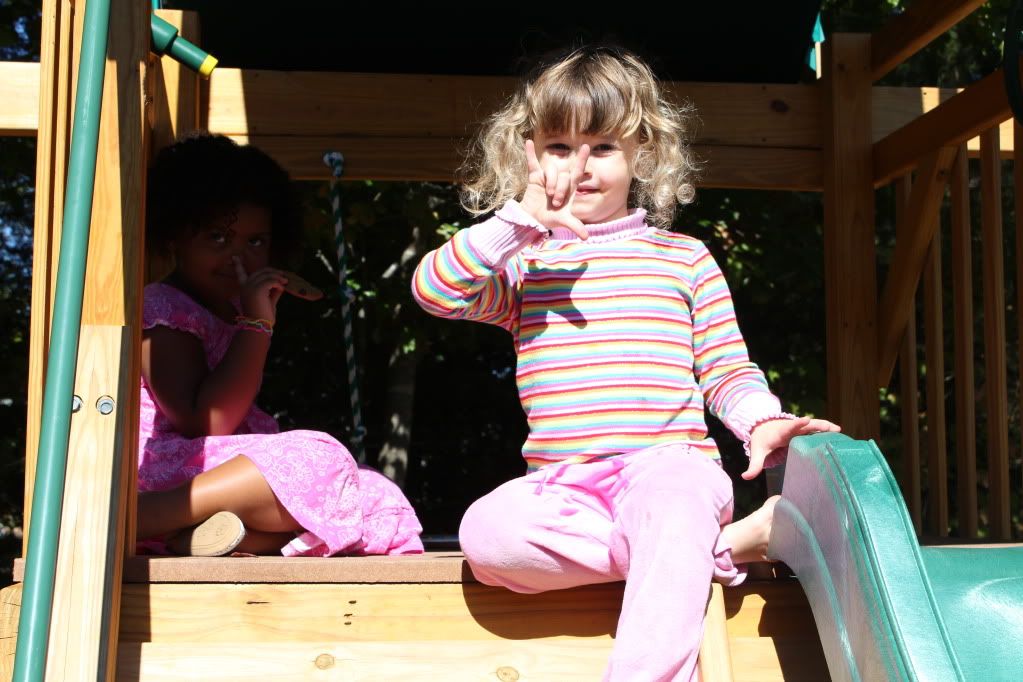 Play Doctor and Patient: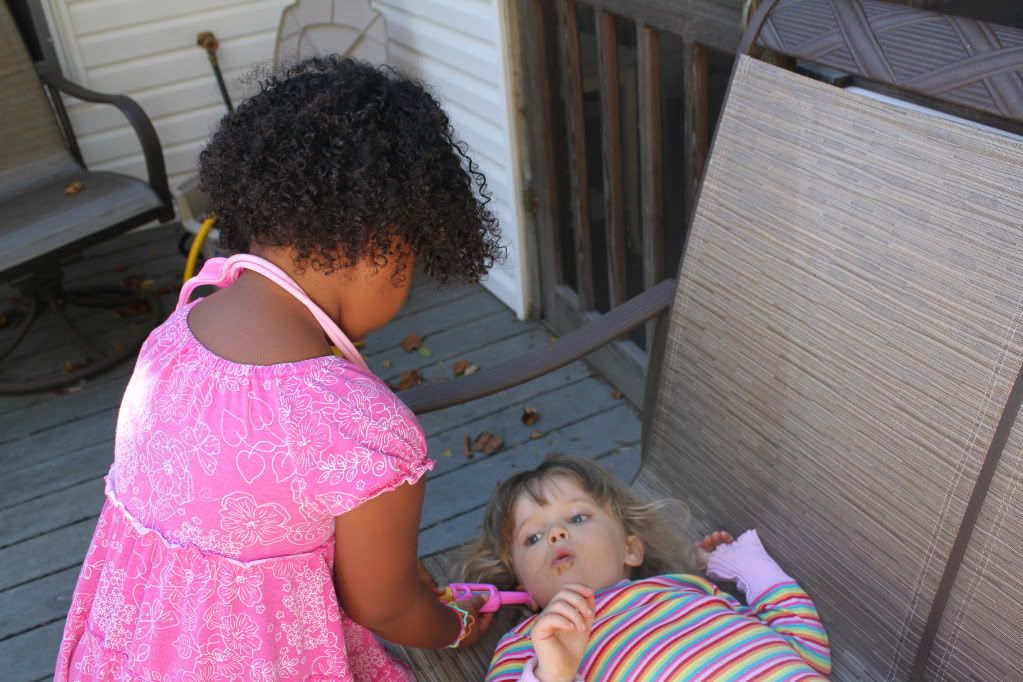 And hold real babies..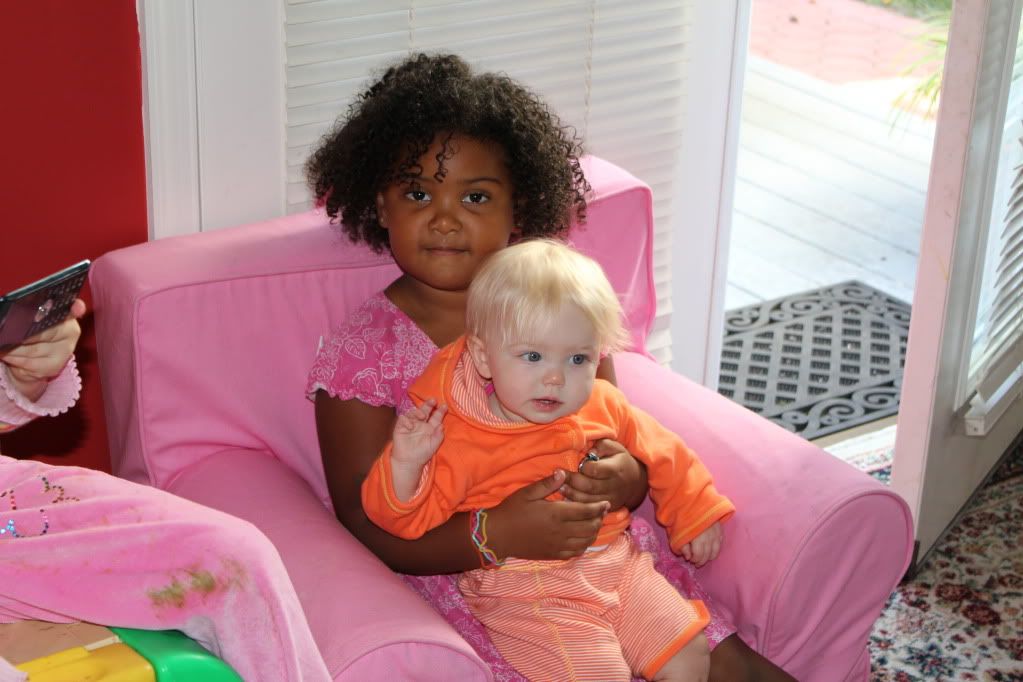 It was splendid!