I have a lot of fun pictures without many deep thoughts, so I'm going to disclaim that this post is all about these girls and their faces.
This afternoon, I risked Molly's munching on some leaves to capture some Fall beauty.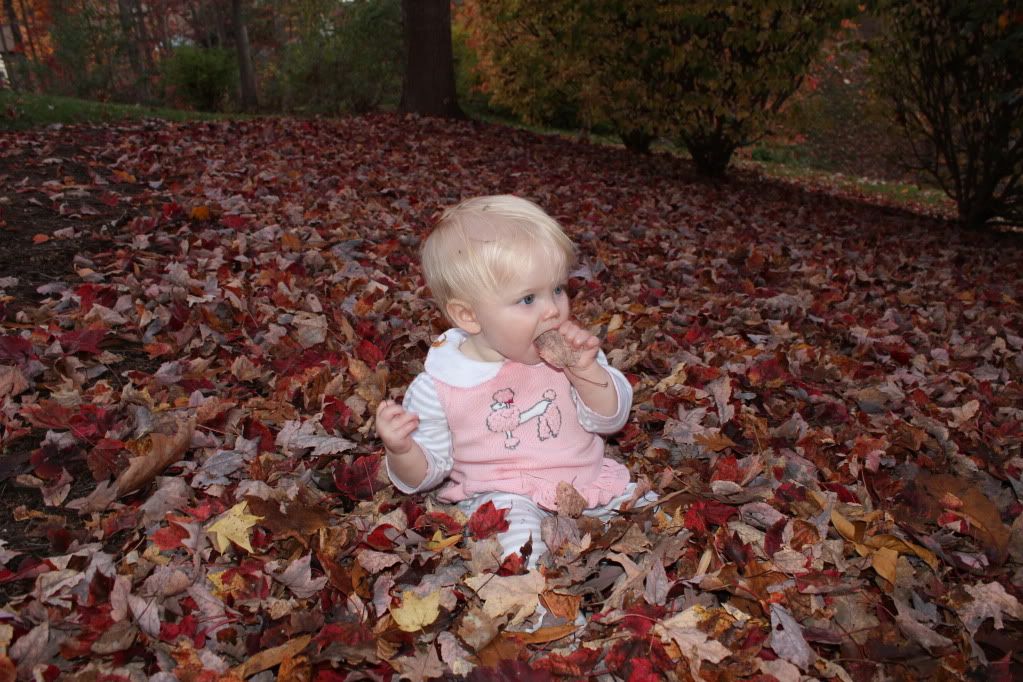 Sorry, Molly...I did take a leaf out of her mouth and put the camera down. Promise.
The scenery was courtesy of the Haun's front yard, where Anna Cate and Molly spent the afternoon (in the house, not the front yard, that is), as I enjoyed a long overdue hair appointment. Baba had gifts, activities, time and attention, just what the girls loved as they made themselves right at home.
Molly is getting about four teeth on top and I imagine not by coincidence has found a precious new way to purse her lips, maybe to feel them.
Earlier in the day, Anna Cate built a lion cage out of boxes and books in Molly's room, so Molly could play...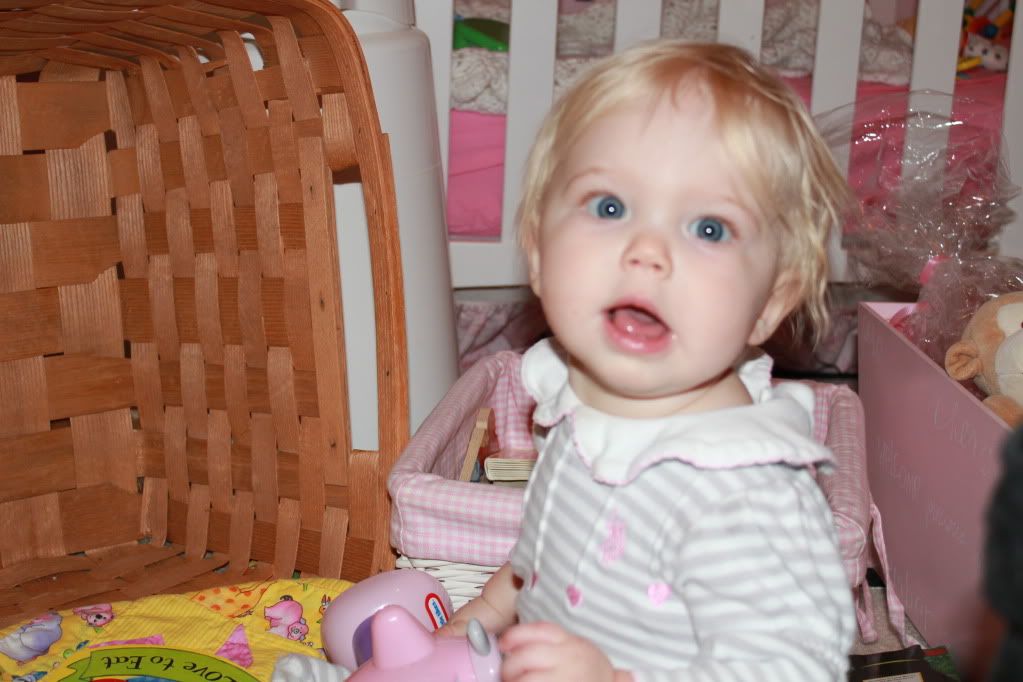 and Anna Cate could roar, of course! I think she must have been some sort of cat in a past a life, because the girl could try out for CATS with her feline moves.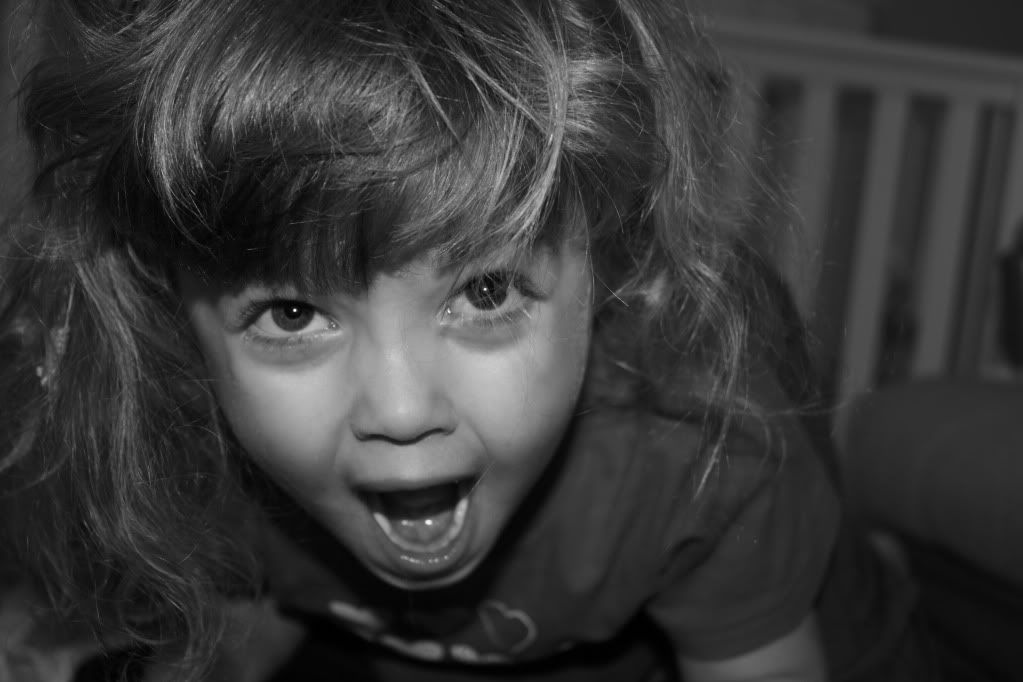 But after a roar, she can remind me who she really is:
Other images of joy this week in our family include:
a visit from Patti, who stops by on Thursdays to sweep Anna Cate up for their overnight play date and love on Molly.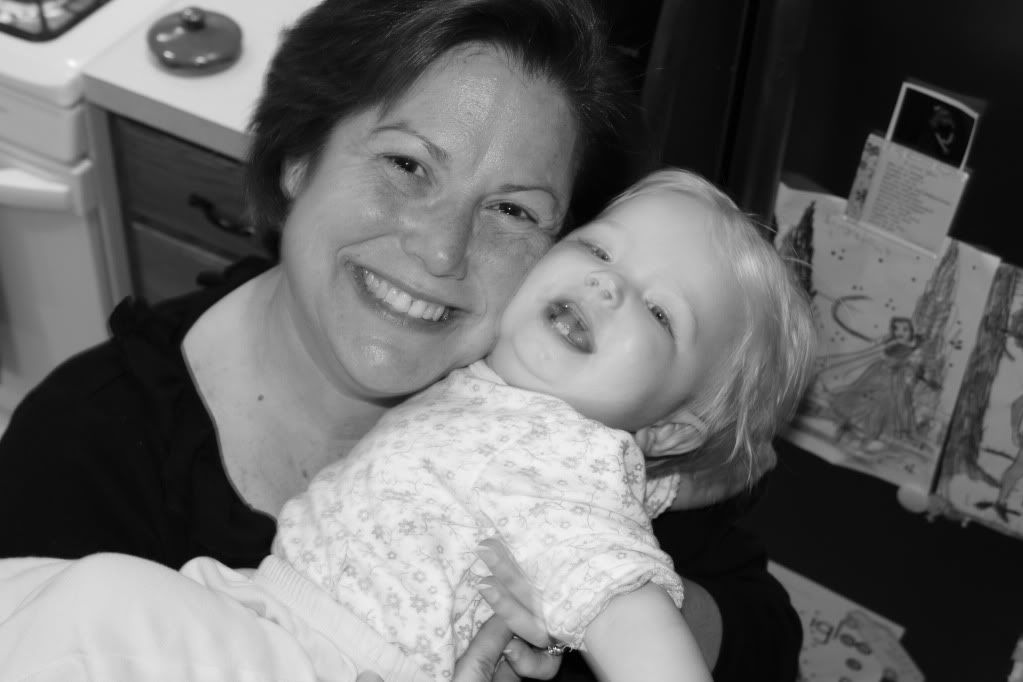 A husband who has taken over the kitchen, and serves meals like grilled halibut (caught from Alaska) over cheese grits and fresh-from-a farm veggies. I'm so lucky.
A rainy afternoon trip to dance class providing an impromptu photo shoot in Miss Diana's yard. I loved the thrown together outfit with the rain gear and was afraid the leaves would be gone by this weekend. I'm enjoying how Fall is lingering a bit this year. Or, maybe I'm stopping to notice?
sisterly play time in the evenings: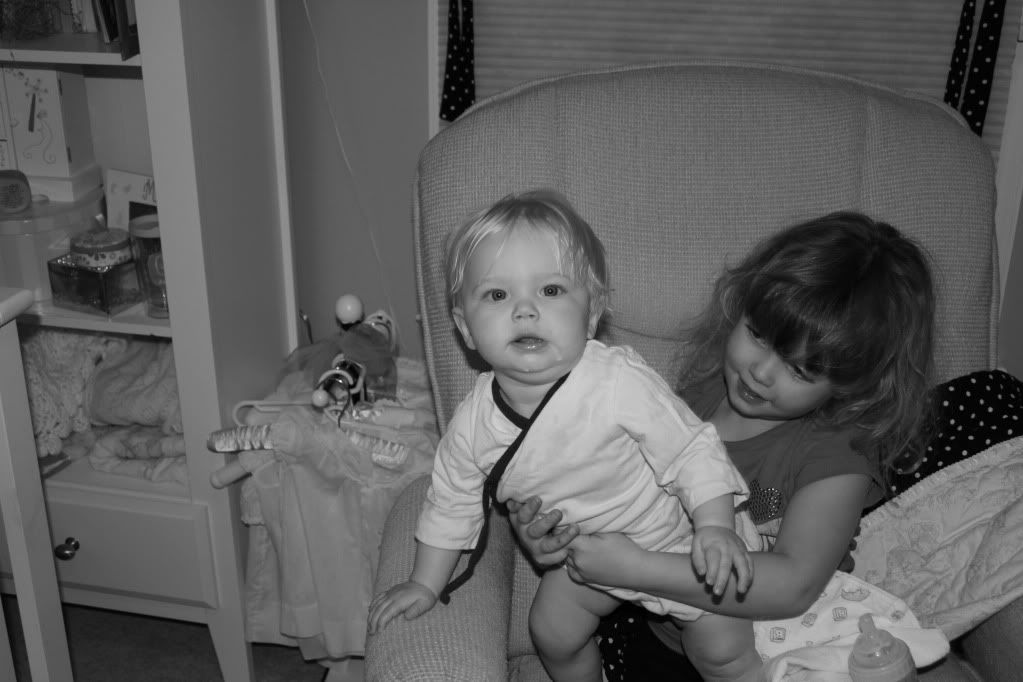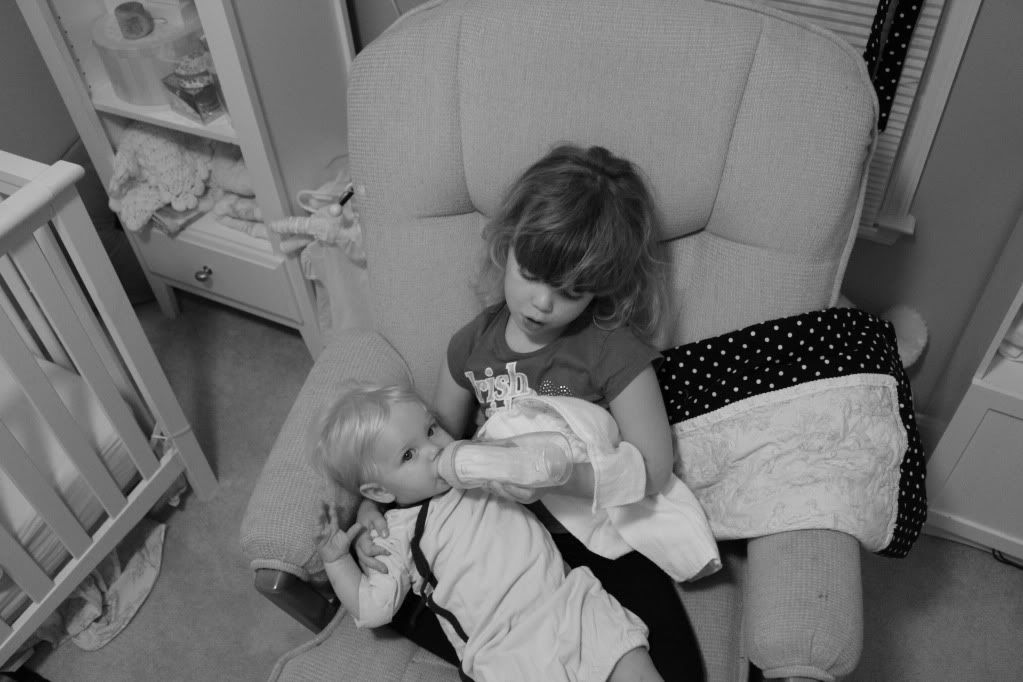 A ministering angel shall my sister be.
-- William Shakespeare
Happy cooking, preparing or traveling, y'all!!!