Just the words bring out the childish glee. Being a teacher who would rather be home with my own kids means that a blanket of snow provides a decadent treat we thoroughly enjoy.
The snow began early yesterday evening, and as we were eating dinner, BJ got a chunk for Molly:
After dinner, BJ and Anna Cate went to play in it and create Frosty.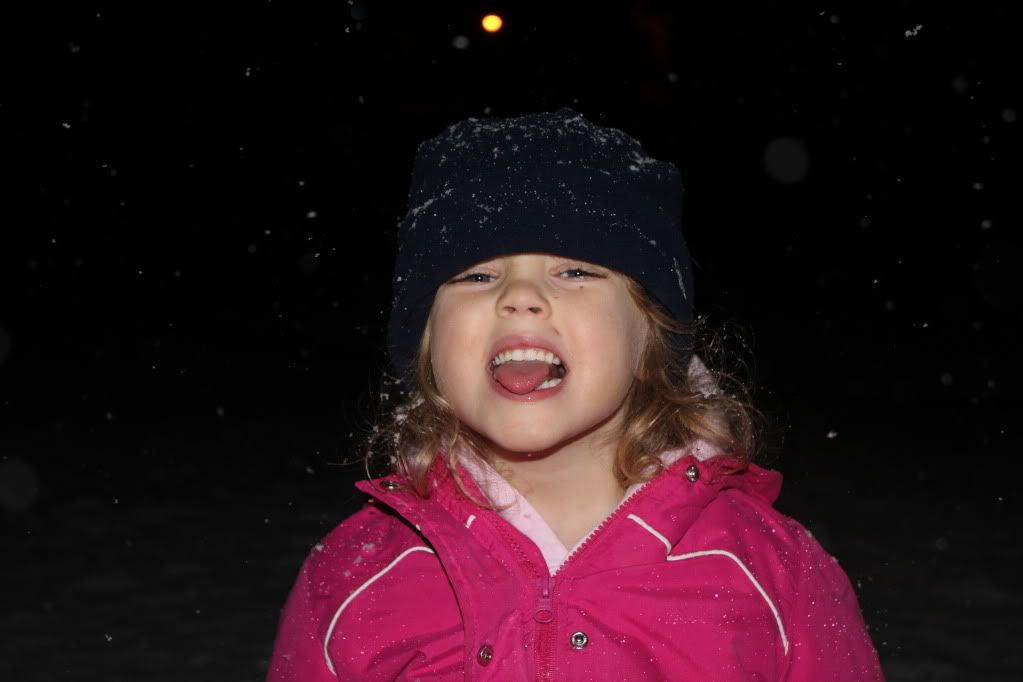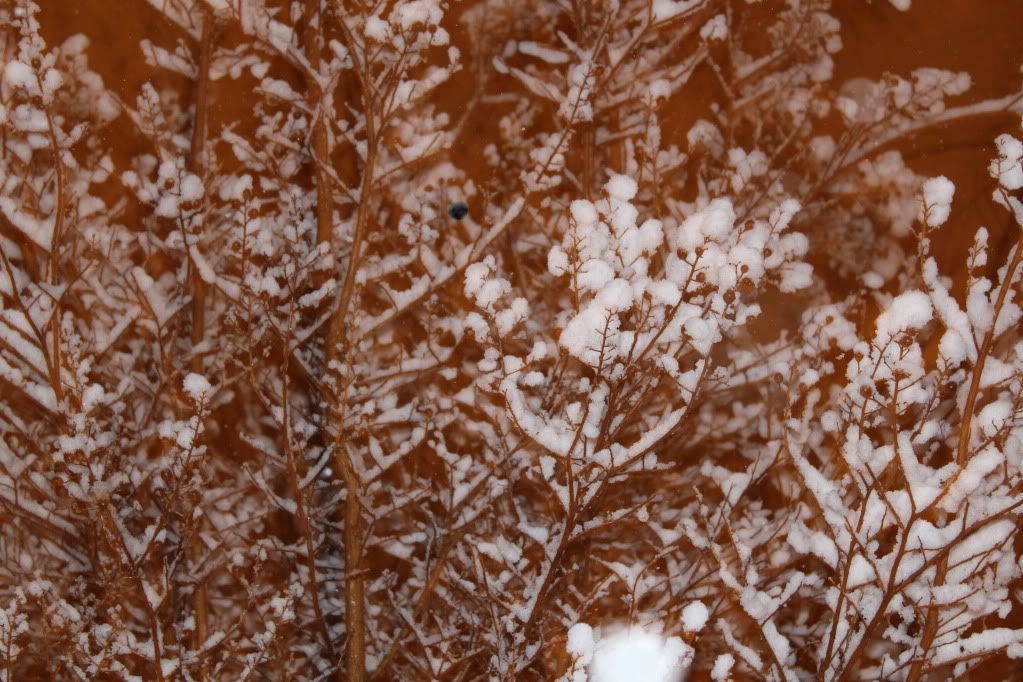 I got to stay in to prepare for some worthy snowy memories, too.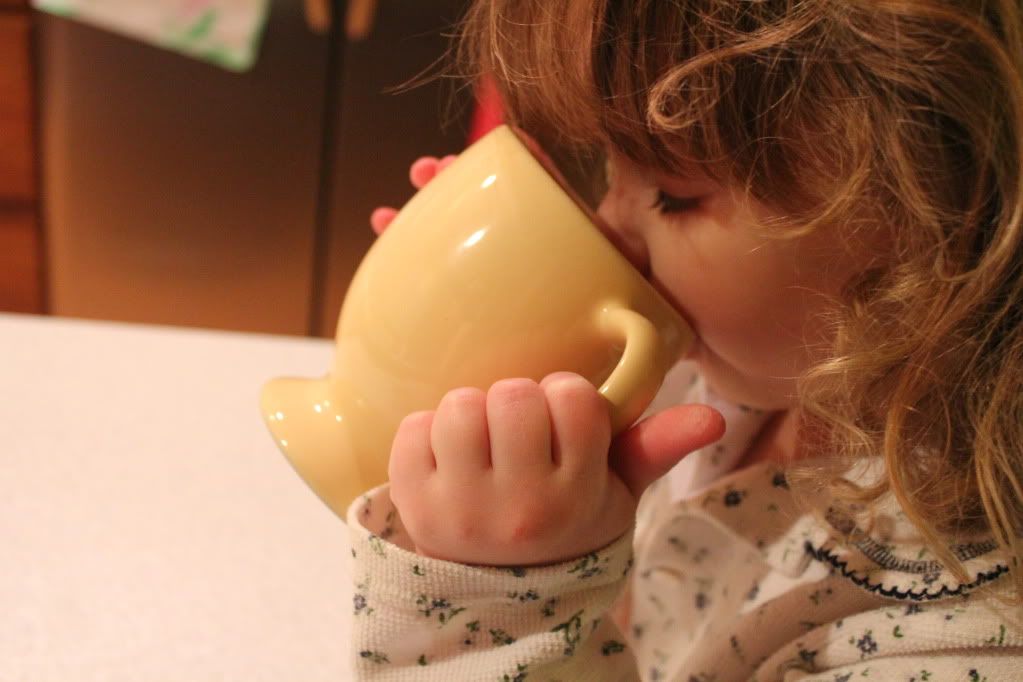 Morning also provided some lazy decadence especially reserved for snow days.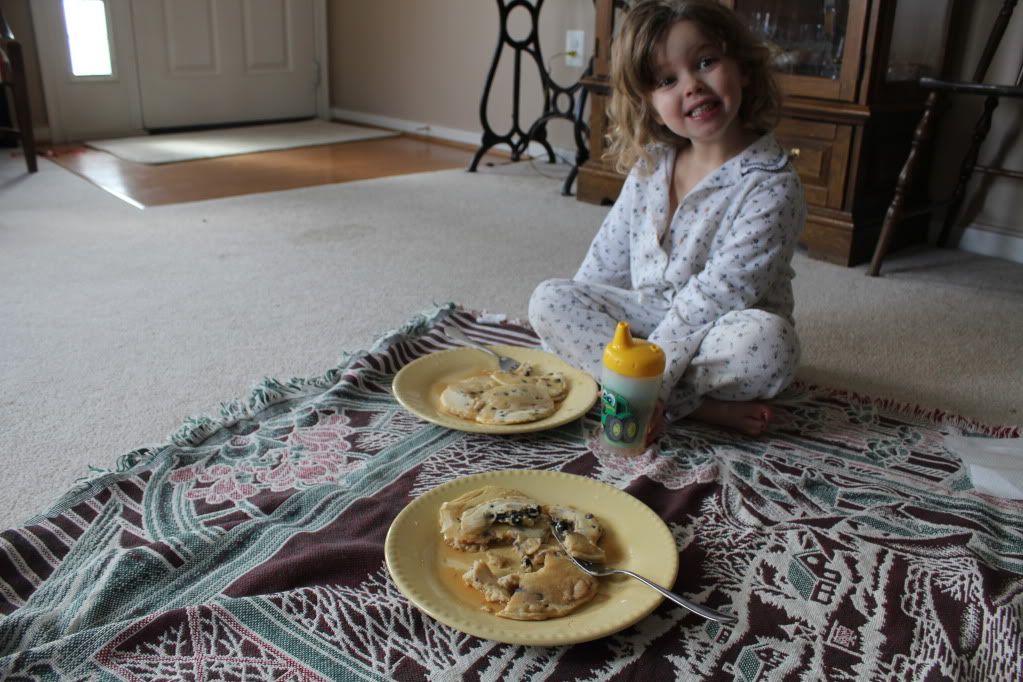 The first thing out of Anna Cate's mouth when she woke up was, "Let's go check on Frosty." After breakfast (which was really closer to brunch since I successfully taught the girl how to sleep in on snow days last year), we did. Look at how much she cares about packing the snow on his face to put back the carrots and pepper that are his face. Sweet.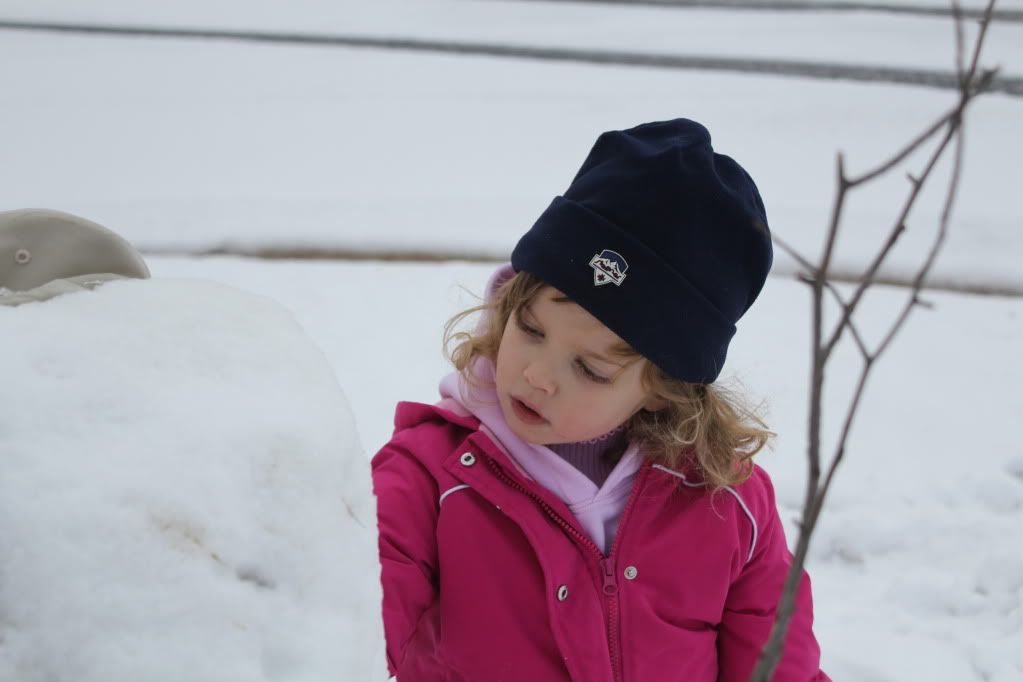 She made a snow angel.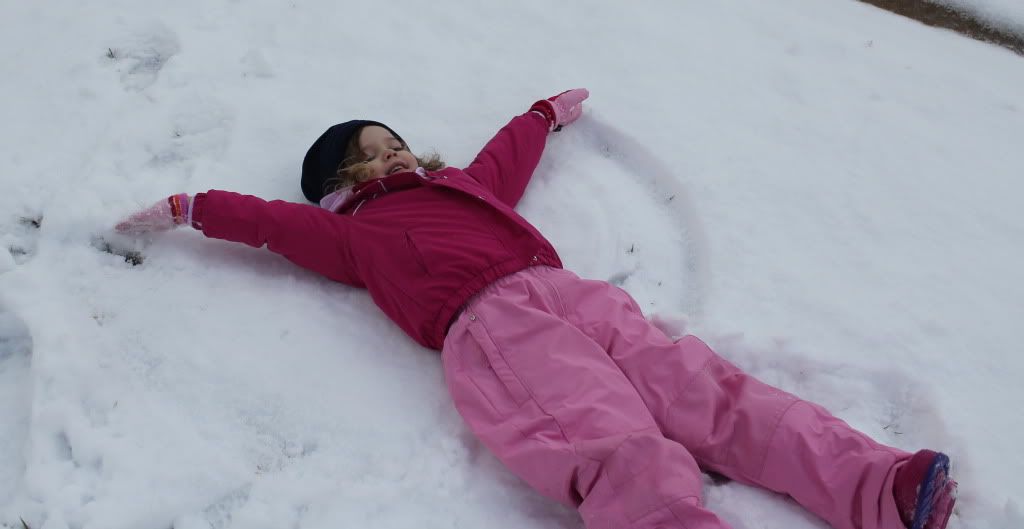 We had fun sledding. Sadly, it was already melting, but we figured out a way to do it with the help of our neighbor Sam's idea and his rope.
She tried to pull me, which was comical.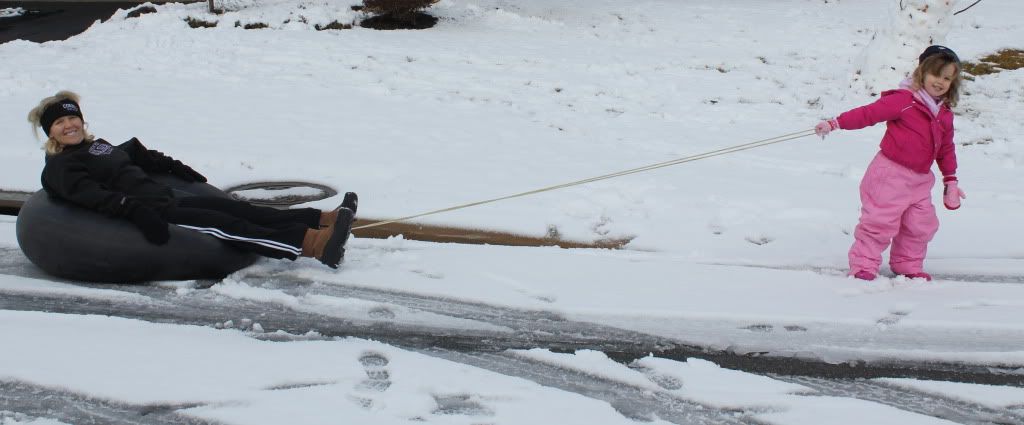 It was simple and fun, and it seems all a 4 year old really wants out of life. Anna Cate told me about 20 times as we were getting the gear on to go out and play in it, I love you so much, Mommy. I wonder if I didn't leave my children every day if I would appreciate the down time, the simplicity of a day at home with them.
As Anna Cate and I were cleaning up a big mess of marshmellows (that she grabbed out of the cabinet thinking they would be a special ingredient for the pancakes), she said, "let's pretend we are the cleaning ladies." Then she said, "wouldn't it be nice if we had a cleaning lady come every day?" I said, yes, but that would require a lot more money. Then she asked if we had enough for that and I said something like, no...Mommy is a teacher and I don't make enough money for a daily cleaning lady. Then I said, "but I have all I need." She said, "that's us, right?" I said, "yes it is...and I get snow days."