Quotes inspire and comfort me. A poignant line will resonate with me, give meaning to the life I'm leading, push me to dig a little deeper, to be a better version of myself, or soothe my soul with this common experience of humanity. I try to find a fitting quote for most occasions, or cards...or blogs. When I've taken those Multiple Intelligence test or personality tests, I always score right along the lines of language, emotion and ideas.
A tale from school....
We teachers use the student bathroom because there is not an adult bathroom close enough to get to in the 4 minutes between class. This year I've noticed some really nasty writing about particular girls on the stalls and thought, wouldn't it be nice if these 13 year girls could read the collection of thoughts these women would say to our 13 year old self I read about on this
blog
that was inpsired by Dove's campaign for girls' self esteem (I also wrote about my thoughts/struggles with
beauty
). But I didn't do anything about it, I just thought about it mostly because I'm just not so great at details. In passing I told a my friend Amy Avant about my idea, the next day I sent her the link to the blog and Monday morning at school, these 13 year old girls get to see these quotes in the bathroom: they are met with the words of Shakespeare and other inspirational quotes, and a banner that says, "you are beautiful."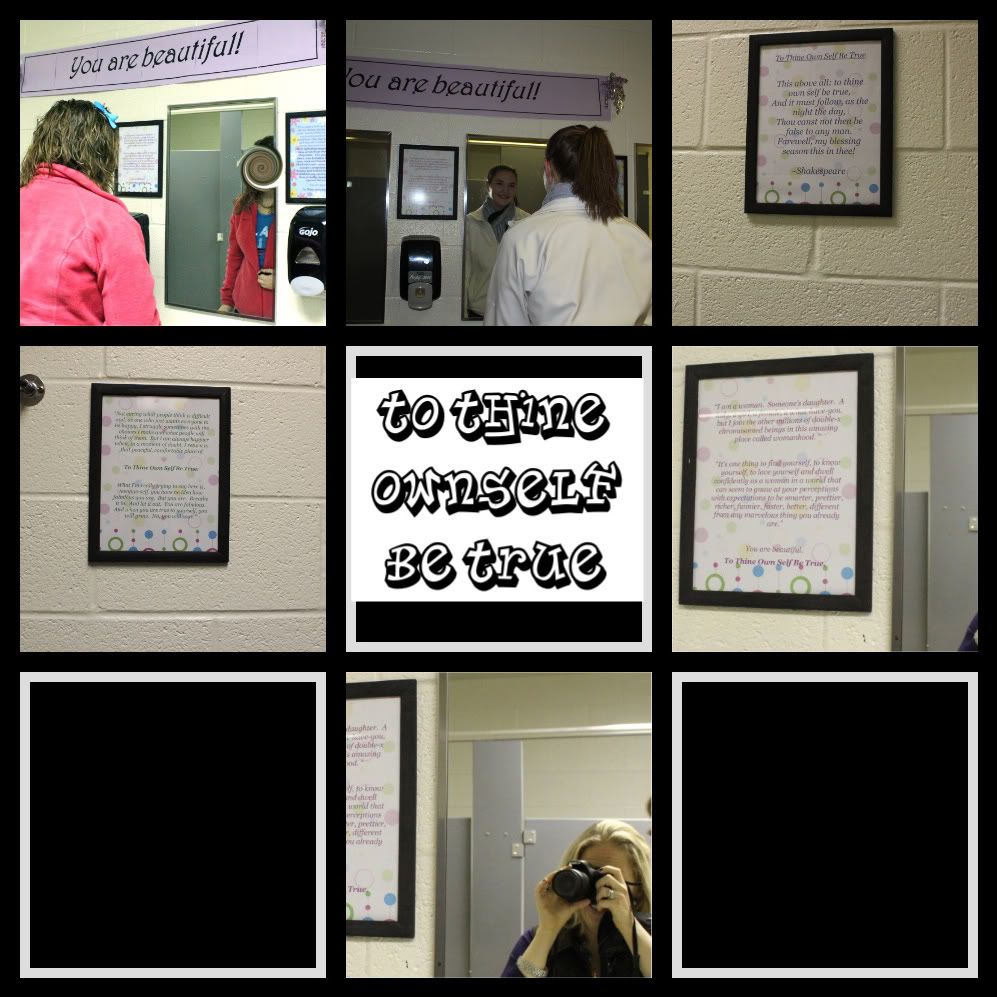 The mean writing has stopped so far. Words and ideas are important. They change things.
One of the things I would have told my 13 year old self is to really appreciate your friends because they make things happen in life, like Amy who took my idea seriously and created a gift for these 13 year old girls.
What quotes are important to you?