Anna Cate really loves me and while I know that bringing a child into this world just for the sake of their loving you is ridiculous, I have to say it is quite a perk. I was reminded on Friday just how fleeting this 4 year old brand of love is.
As soon as she woke up, before she opened her eyes on Friday morning, she said, "I'm so excited." Why, I asked, "Because I get to sleep with you tonight." BJ went out of town camping with friends. Later that day, a cheery mother brought her daughter snacks and cupcakes on her 14th birthday and the young girl was absolutely mortified, shooing her mother out of the classroom, refused to eat the cupcake and rolled her eyes. What a difference 10 years make.
With BJ's absence, we enjoyed a girly play date, crafts, snacks and wine for the mommies. It was super small because I didn't want chaos when I had the girls alone, but it was such a nice mix of women and girls. From dress up to laughter, crafts to words of wisdom from a mother with older girls over wine, the King girls had fun.
(Leana is clearly in deep thought about her craft)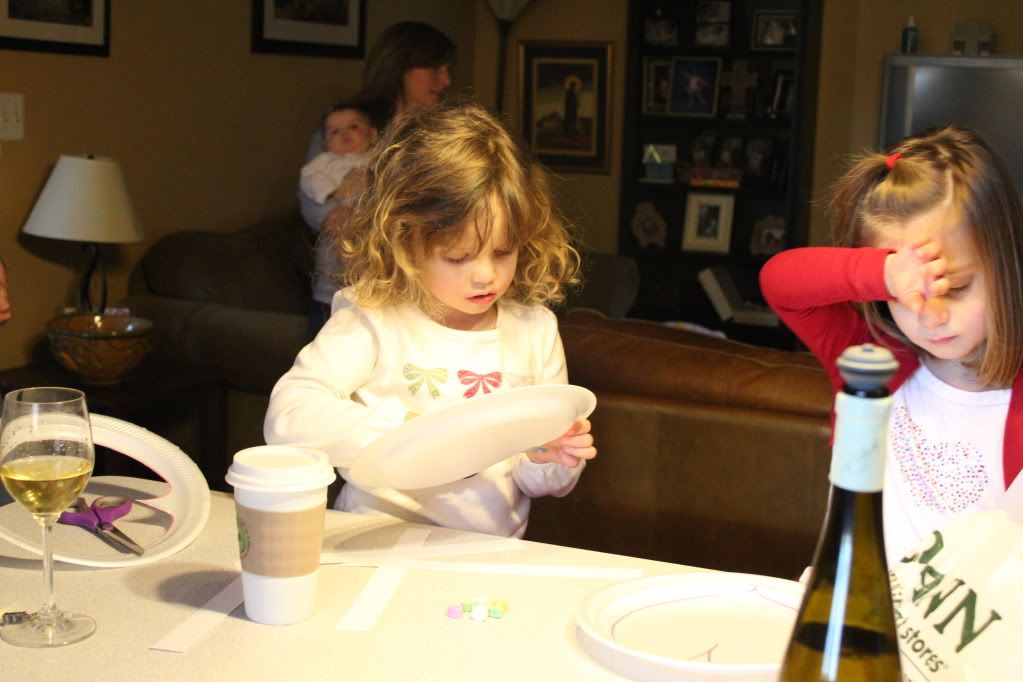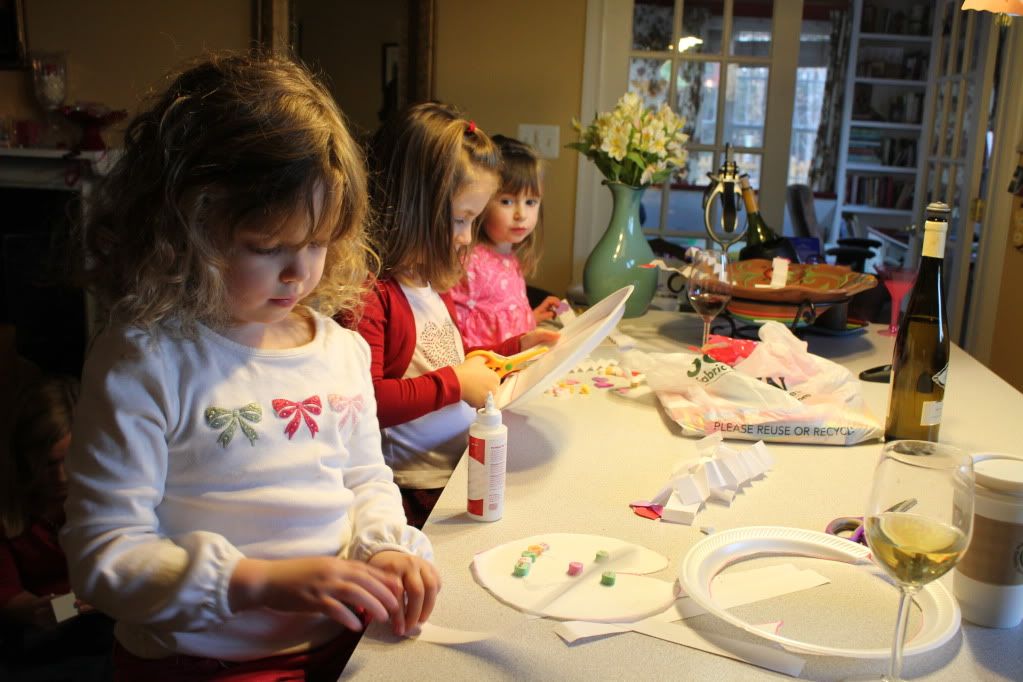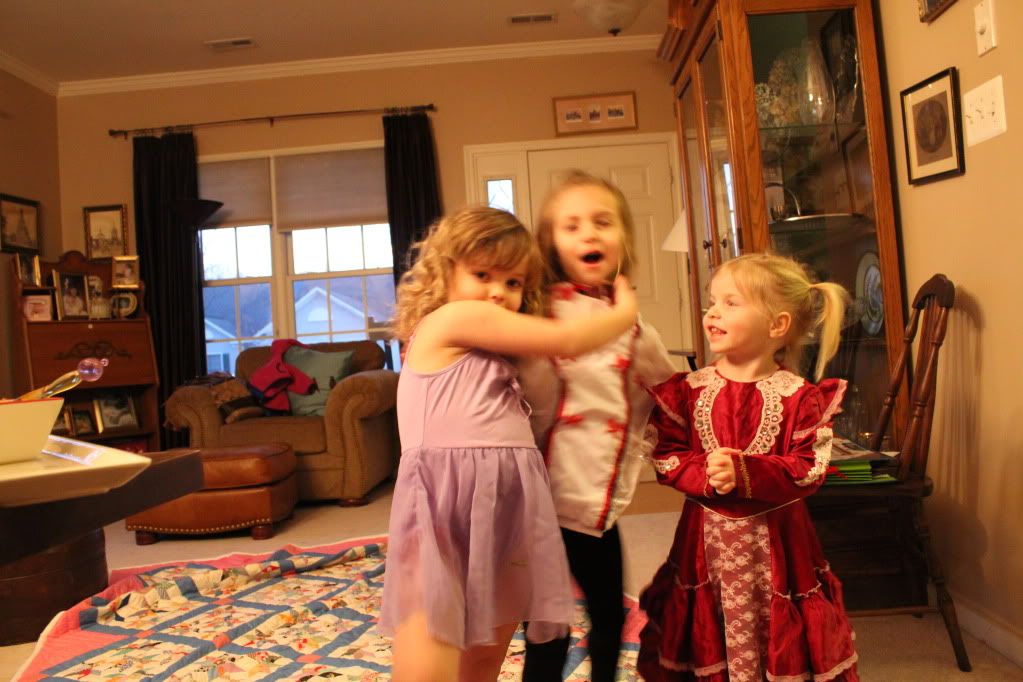 Luke was the only boy so he resorted to the pink car for entertainment. I'm sure he'll learn to deal with plenty of pink on Valentine's Days in his future.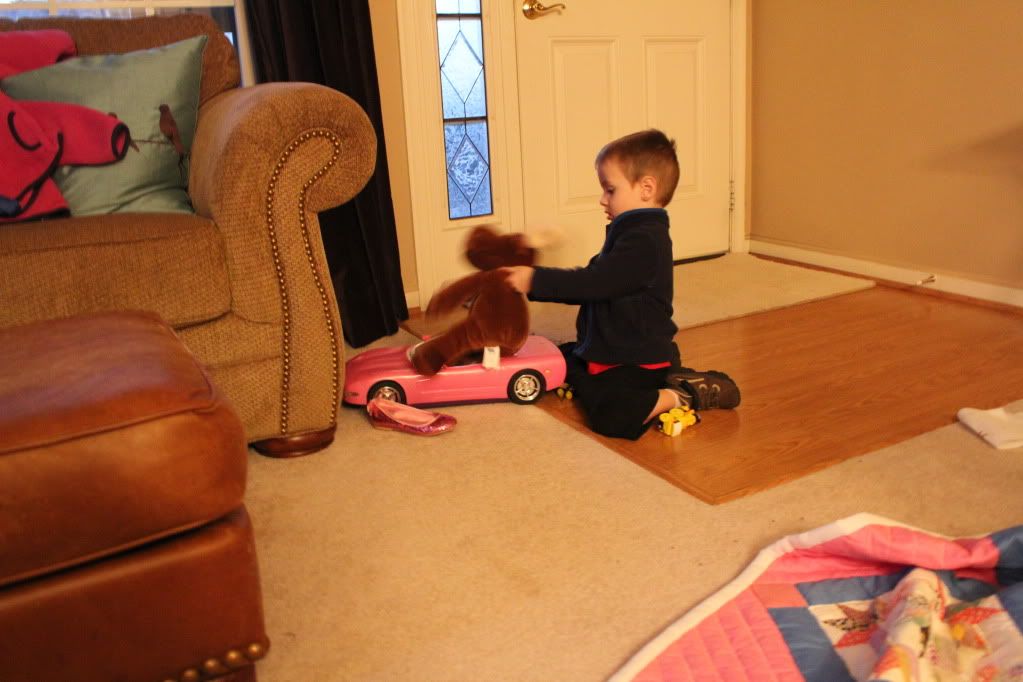 It was such an easy get together to host. I just asked friends to bring either a snack or a craft to share. Norah brought these two and they were adorable. Like most everything she does so well, she made it look easy! Notice how the deep thought paid off in Leana's prideful glance at her Valentine's Day character.
Tonight we worked on store bought Valentines. I'm so proud that Anna Cate can write her friends' name with such ease. I can only imagine how fun it will be at Miss Diana's to share the cards with each other.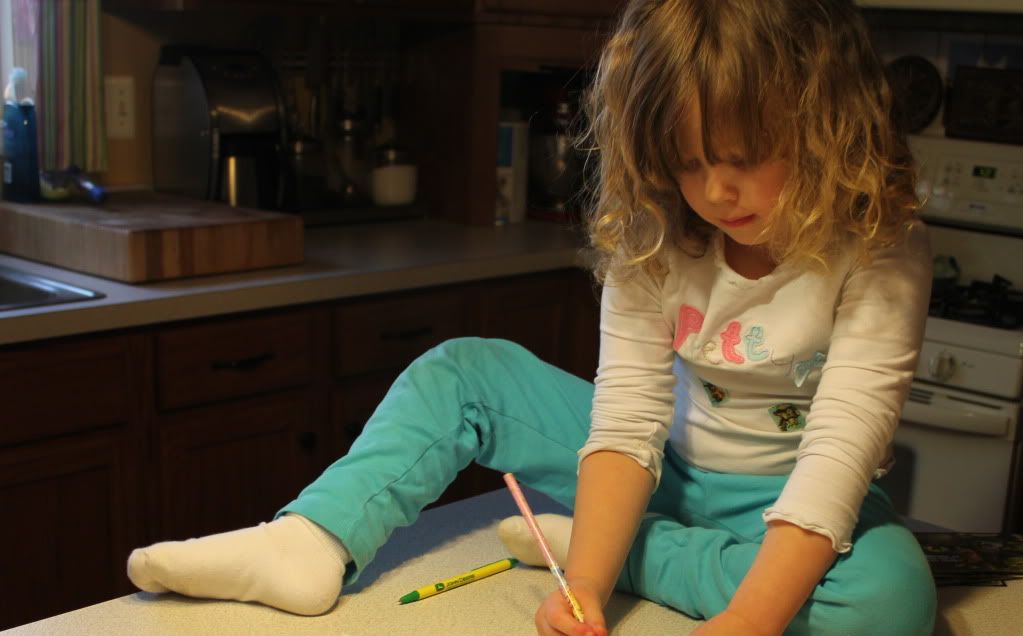 This last week, I had another snow day so the girls and I made cookies. I got these ideas last year from Southern Living February 2010's issue. I'm not a crafty/baker of a mother so when I do, I feel like it is a very big deal. I think Anna Cate does, too.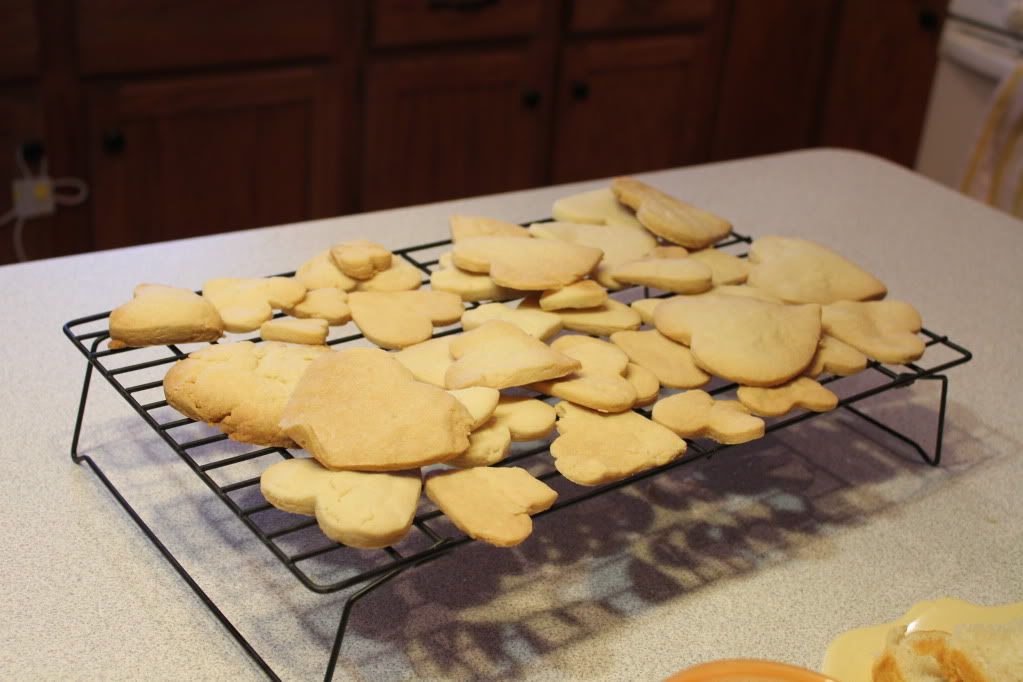 I let Molly taste test it before the glaze and sprinkles were put on. Butter and sugar are good for babies, right?!?
I find myself completely engrossed in the memory making business during times like this and I like it. I'm reminded that all I've ever really needed in life are good times, good company and love. These girls provide that for me....and so does their Daddy. He really is the butter and flour and we are the glaze and the sprinkles, so to speak. He is practical and we aren't so much. We need it all and although I've joked about his going away the weekend before Valentine's Day, it gave use some good times....some time for the sprinkles.
I'm going to remember this in ten years when not only do I not excite them, I mortify them! I wonder if I will still be blogging?
When you have brought up kids, there are memories you store directly in your tear ducts. ~Robert Brault
And finally, if you are on facebook, please click this
link
and like our picture. I entered a contest and could win a photo session and a 16x24 canvas. I think you have to like the photography business first, then like our picture. Thank you so much!!!