Tonight was Anna Cate's third swim meet of the season, of her lifetime. For the past two meets, she has stopped to hang on the lane line, waved at the crowd, lolligagged around, not swimming her best. But tonight...well there was victory.
When it was her heat's turn, after the gun rang, she looked around at her coach after the other girls jumped in to make sure she could go, so she started out a bit behind.
I watched her swim, stroke, stroke stroke several times before she took a breath, and then as I held my breath, hoping she would get to the finish line without holding on to the rope. It was a shorter pool size, but the point is that she go to the end all by herself (much farther than she'd swam before in previous meets before taking a break on the rope).
We were so proud. She did her best and s
he won her heat, coming from behind, shaving over a minute off of last meet's time. I didn't even notice until several minutes afterwards that she wont the heat; I was just so happy she didn't hold onto the rope. I guess I thought every one got a ribbon at this meet. In addition to being oblivious to details, I am so NOT competitive.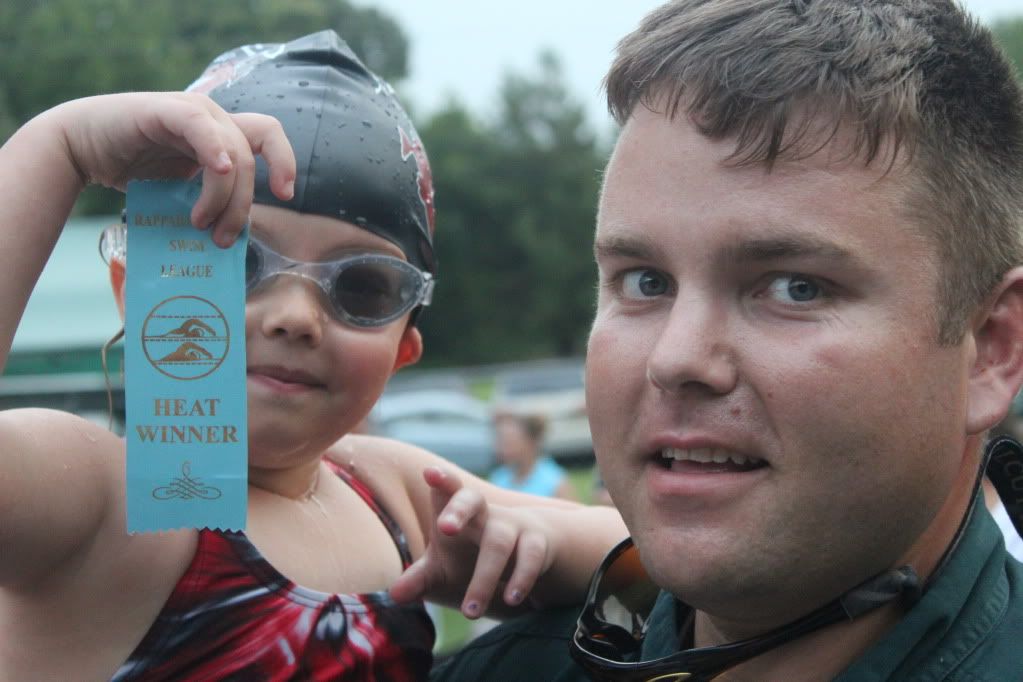 She won! We have the ribbon to prove it, and I'm quite certain we'll have the memory, too. We shared it with Patti, Sarah and Greg.
(Sarah, on the right, will be my sister-in-law as Greg proposed on Sunday. We're so happy. I'm blessed with two dear sister-in-laws now)
I really believe it is not all about winning to beat another person, but winning is about doing your best.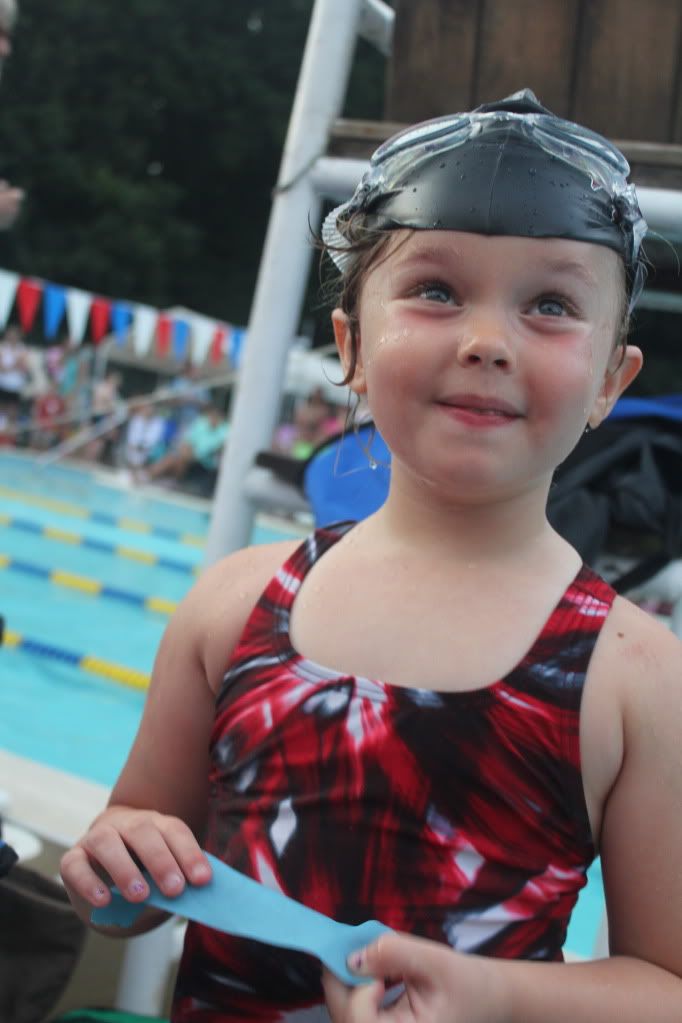 On the way home from the meet, I asked Anna Cate if she wanted to touch the rope or what she was thinking. She said, "I wanted to hold on but I kept hearing Coach Steven say, 'you can do it' so I told myself 'I can do it.'" I grabbed her hand and said, I'm so proud of you. She said, "Did I make your night?" I know it is a small victory and I didn't even notice the real "win," but yes it made my night. Her little victory reassures my inkling that there are bigger victories for her to come because she tells herself she can.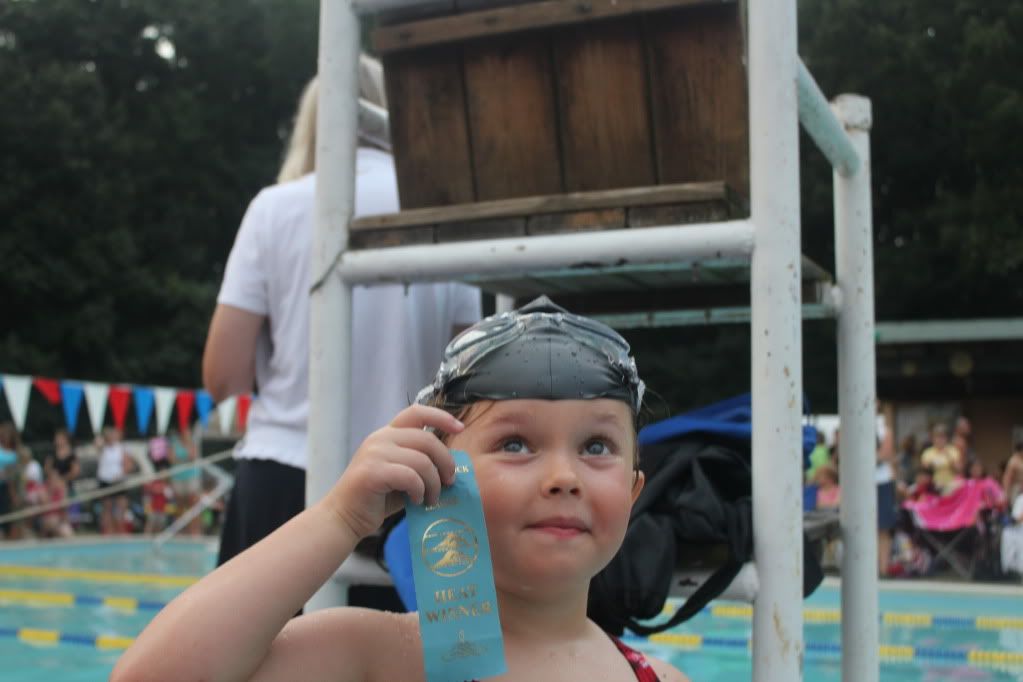 "Victory is won not in miles but in inches. Win a little now, hold your ground, and later, win a little more."
-- Louis L'Amour