We've spent the last several days preparing for today.
r
Anna Cate's first day of Kindergarten!
We got manicures and pedicures together.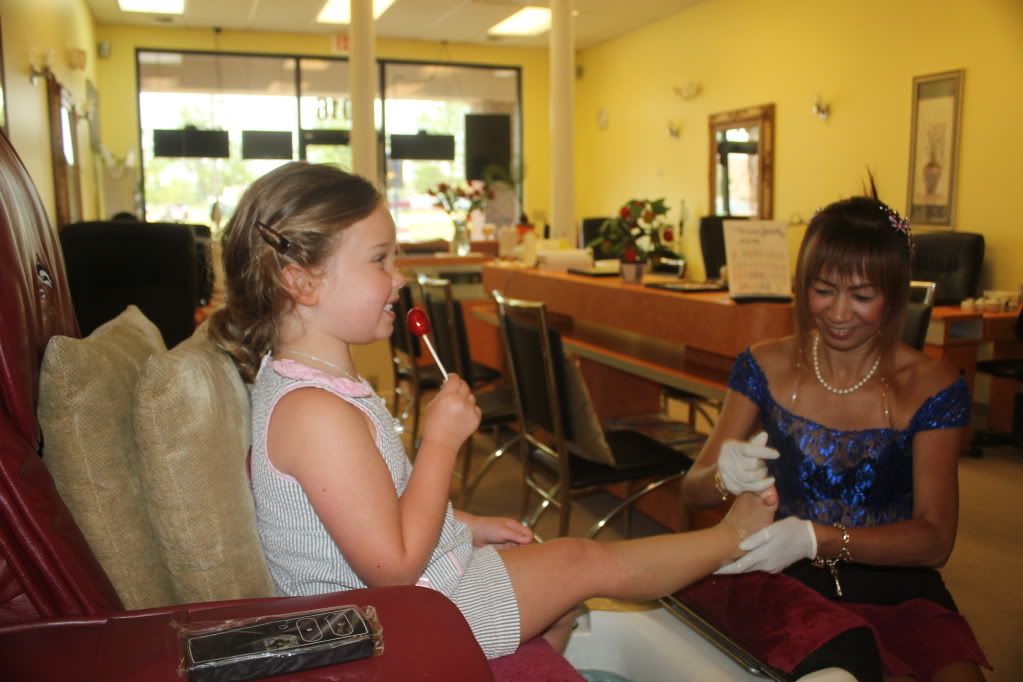 We went to Orientation to meet her teacher and familiarize ourselves with the school and this experience.

I sat at this desk and tried to take it all in. This kid is going to be a student!

We saw friends who have been friends since babies.
We got out our personalized, monogrammed accessories.

Last night as I packed Anna Cate's first school lunch,
I put a little note in there along with the turkey sandwich, fruit, veggies and yogurt:
And I thought about what I would write if she could read more words, what could I tell my 5 year old daughter if she could understand the heart and mind of her mother. I would say....
Dear Anna Cate,
Having you as my little girl has been one of the paramount blessings of my life. You are such a fantastic kid, a precious person with heart, and humor and soul like no one I've ever met. I know the world is going to change you and that is ok.... that is part of this world I brough you into.
I bet the things you do in this world will awe us as much as those first moments of meeting you.
The way you think, feel, chat and act continue to awe me. I know I'm hard on you and it is only because I want you to reach the potential I believe you have and I'm going to be hard on you simply because you amaze me so much. I pray that your sense of self is stronger than the defeats or hurt you'll encounter. I hope that this little community of family and friends we've created in your life will sustain your confidence. I won't be able to protect you from the big and small defeats this world is going to throw at you, but no one is going to be able to stop you from experiencing all the victories this world has to offer either. It is like this little lunch box I'm packing...you are going to get it all when you unzip it by getting on the bus. With those defeats, you'll experience joy, success and wisdom. You'll find new ways to share your humor and your compassion. My circle of influence is dwindling but yours is growing and it is beautiful. I just know it. I really do know it, but right now it hurts because I feel like I'm losing my little girl.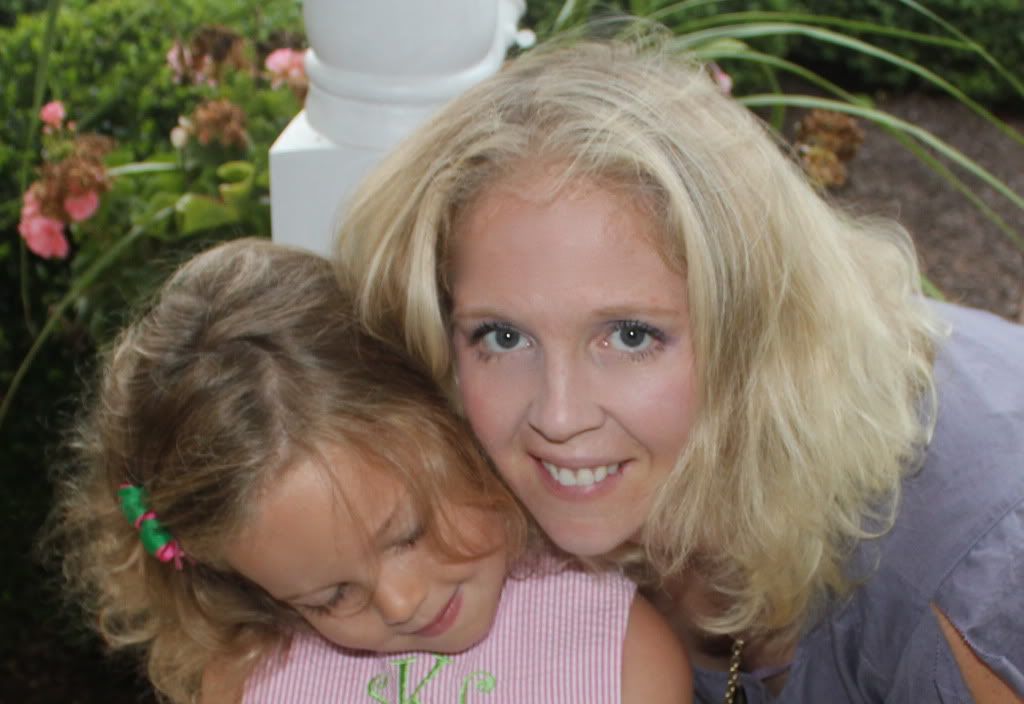 But don't you worry about me -- you take care of your self. Eat healthy, be kind and soak it up, my little girl.
I will never forget you, my little girl, and I hope you never forget how much I love you. Mommy
But since I couldn't say all that, I just kissed her goodbye this morning and told her why I couldn't watch her go on the bus because I had to be there for my students on their first day of school.
(I've started another blog to talk about how being a mother has changed me as a teacher and being a teacher may change me as a mother. www.theteachermother.blogspot.com)
BJ and Molly Mae took her to Miss Diana's to catch the bus with her buddies there.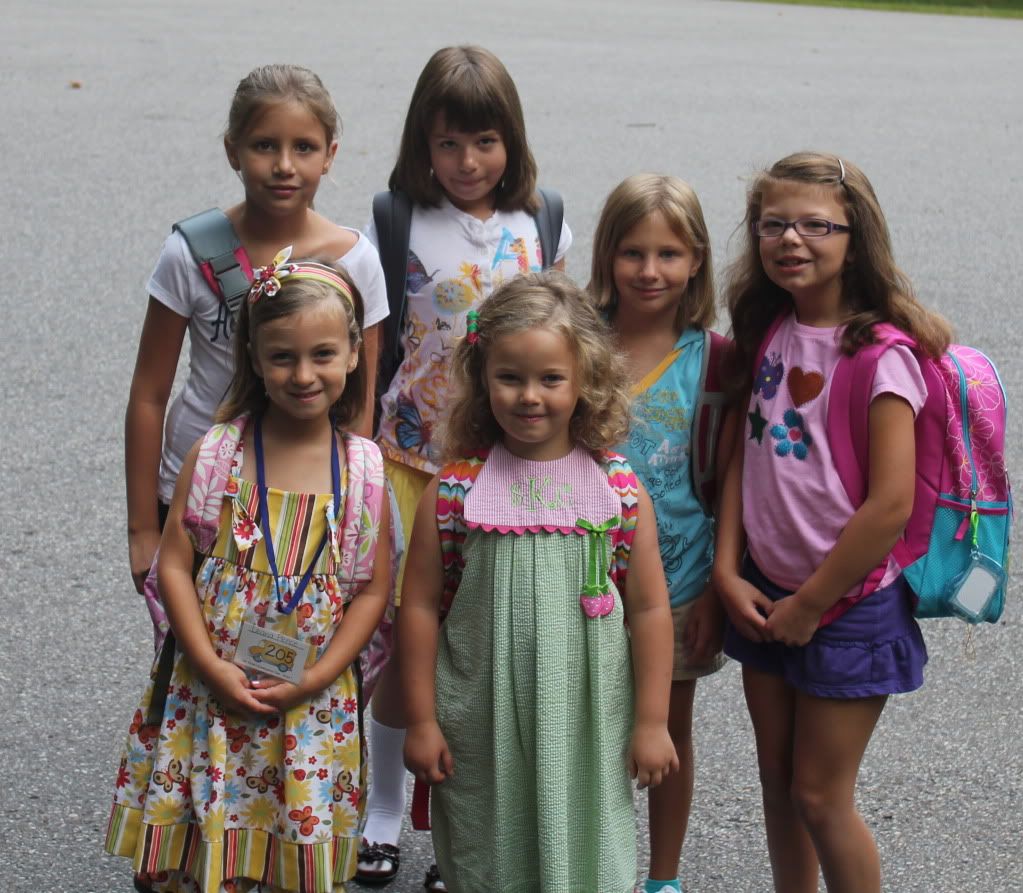 She shared this first day with her best buddy Leana.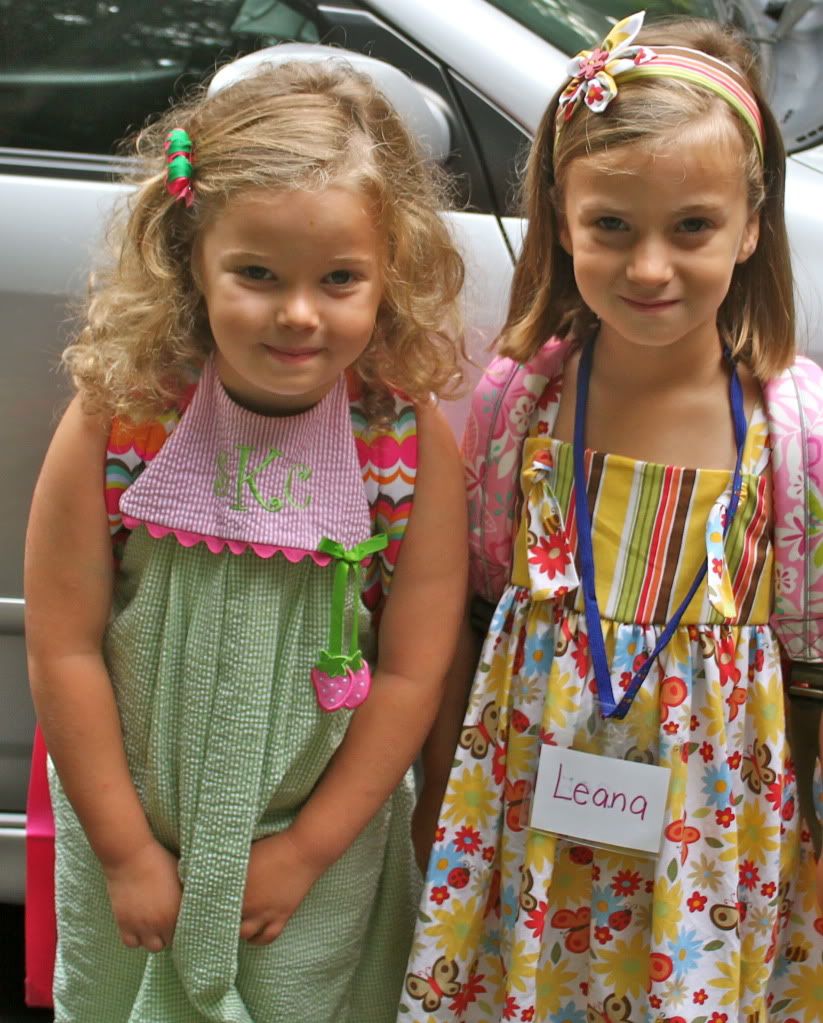 I know the value in a trip with a best buddy because Leana's mother Norah is one of mine! We've done this every step of the way together.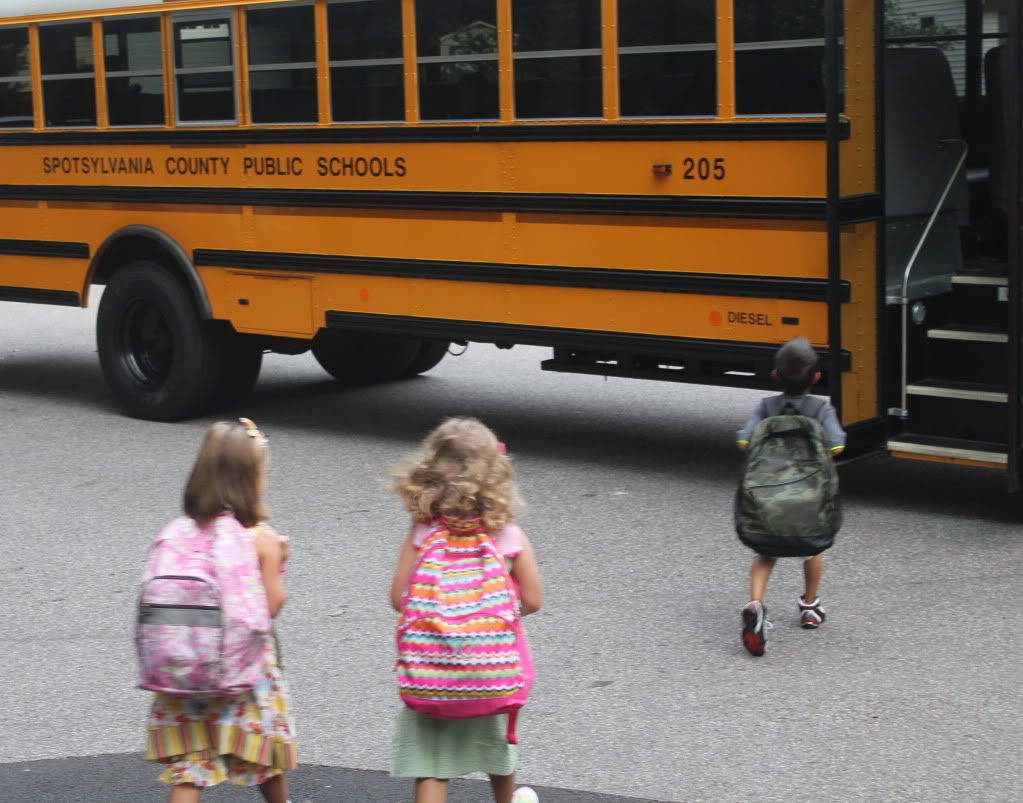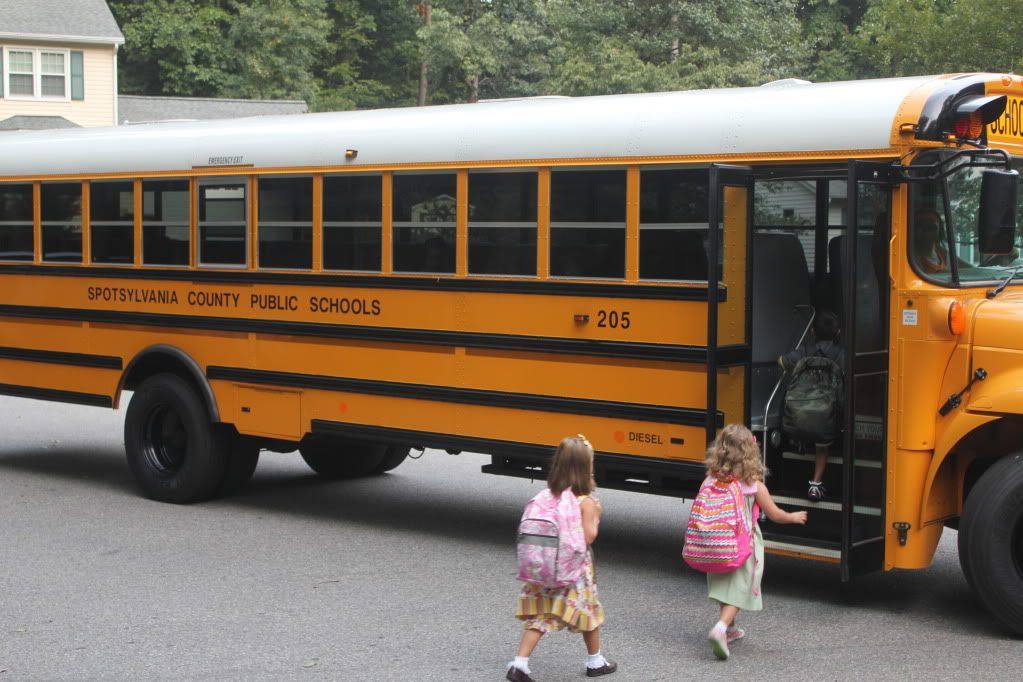 Since I couldn't be there this morning, I made sure to greet the bus this afternoon and found my little girl tired. She was wiped out.
It was a good day, we made the memory yet the journey continues.
The first words out of her mouth were, "I want to go in to Miss Diana's."
So I will pack more lunches and write more little notes and we will begin this new journey, and it feels a little like it is my journey, but it is not. It is hers and...
Oh, the Places You'll Go!

Congratulations!
Today is your day.
You're off to Great Places!
You're off and away!
....

Oh, the places you'll go! There is fun to be done!
There are points to be scored. there are games to be won.
And the magical things you can do with that ball
will make you the winning-est winner of all.
Fame! You'll be famous as famous can be,
with the whole wide world watching you win on TV.

Except when they don't.
Because, sometimes, they won't.

I'm afraid that some times
you'll play lonely games too.
Games you can't win
'cause you'll play against you.

All Alone!
Whether you like it or not,
Alone will be something
you'll be quite a lot.

And when you're alone, there's a very good chance
you'll meet things that scare you right out of your pants.
There are some, down the road between hither and yon,
that can scare you so much you won't want to go on.

But on you will go
though the weather be foul
On you will go
though your enemies prowl
On you will go
though the Hakken-Kraks howl
Onward up many
a frightening creek,
though your arms may get sore
and your sneakers may leak.

On and on you will hike
and I know you'll hike far
and face up to your problems
whatever they are.

You'll get mixed up, of course,
as you already know.
You'll get mixed up
with many strange birds as you go.
So be sure when you step.
Step with care and great tact
and remember that Life's
a Great Balancing Act.
Just never forget to be dexterous and deft.
And never mix up your right foot with your left.

And will you succeed?
Yes! You will, indeed!
(98 and 3 / 4 percent guaranteed.)

KID, YOU'LL MOVE MOUNTAINS!

So...
be your name Buxbaum or Bixby or Bray
or Mordecai Ali Van Allen O'Shea,
you're off to Great Places!
Today is your day!
Your mountain is waiting.

So...get on your way!
~Dr. Seuss