I'm honored to have been asked to write devotionals for Advent and I'm behind on the deadline. I have NO business blogging because I need to crank those out, but when I was in college, I had to have a clean dorm room before I could write a paper. I need to clear my mind by blogging about my family; I have stuff to say, pictures to post to this imaginary space, which is sort of like making my bed. My topic of advent is Hope so I'm open for your thoughts since I have a whole whopping week's worth to write...
So here goes...a late October/early November post.
The Bates family LOVES to be connected. I'm willing to bet with certainty that my parents have visited my alma mater, Cornell College as many times as I have since graduating. My brother went to VMI and his senior year was when I moved back home to small town, Tennessee to teach 7th grade and get my Master's Degree. I didn't have much of a life so I enjoyed tagging along with them to all of VMI home football games and forged special friendships with his roomates and their families. Actually, it was at one of those Saturday tailgates that I met a friend who would eventually introduce me to BJ and most of my connections here in Fredericksburg.
Anway, the point is that it may sound a little weird that Fall included for BJ and me and the girls a trip to VMI for the weekend since it clearly is not an alma mater of either of us, but when my brother and family came up for his college reunion to VMI, at my brother's invitation my parents and my family met up for the weeend, too. And, it is sort of a little weird but I love VMI and the people whose bond the years have forged. When Douglas was in the military and in Iraq and I was single in Fredericksburg, I drove down to many of the VMI home football games just to be with his friends. In fact, BJ and my second date was to a VMI football game (where he wooed me with his tailgating prowess-- miniature pecan pies and bourbon).
When BJ and I got married on a few day's notice, it was the C-31 gang who made up my little group of friends in a whirlwind, and wives of my brother's roomates who stood up for me as bridesmaids. So I feel connected to VMI, to the friends I made through my brother's experience, and BJ and I are always up for a time to see family, so we made a beautiful Fall weekend trip to southwest Virginia.
Including taking the girls to see a zoo in Natural Bridge. BJ and the girls love animals and I have faith that we will visit as many museums as we will zoos, safari parks, farms and anything with animals. I love seeing them impressed; watching children's newness to the world unfold in wonder is priceless (and really worth all the hassle).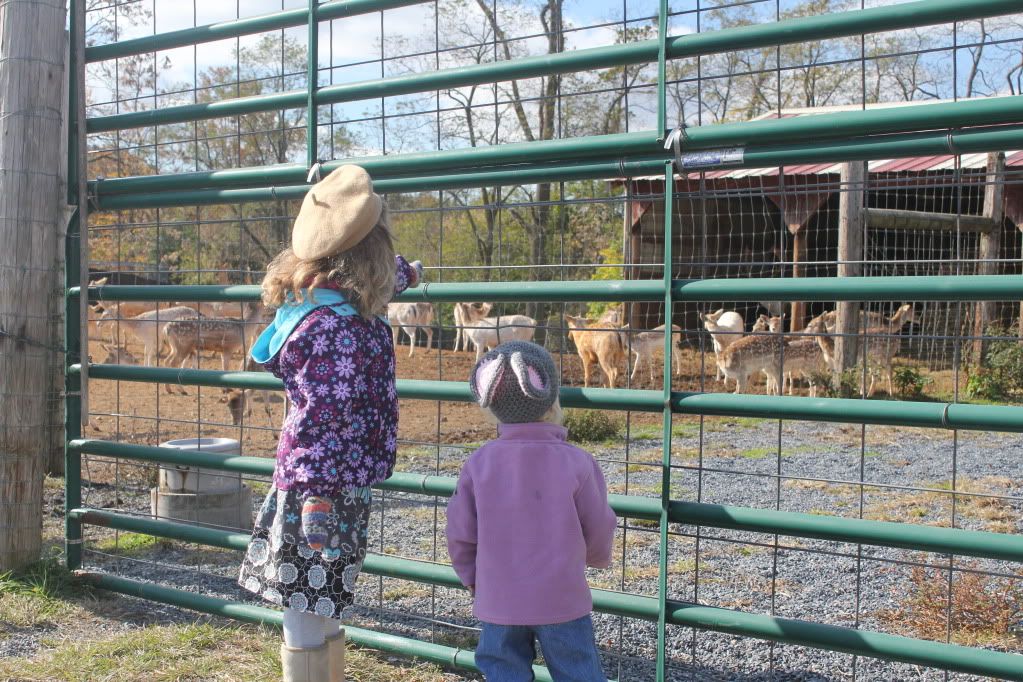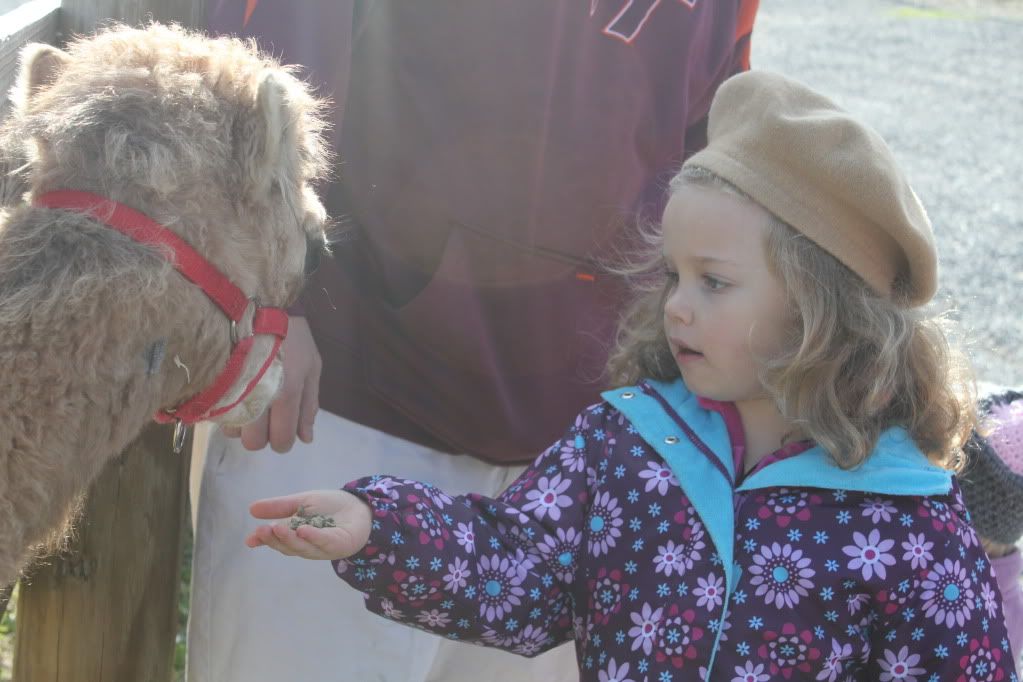 Sometimes, even adults are impressed, too. BJ loved being this close to the giraffes.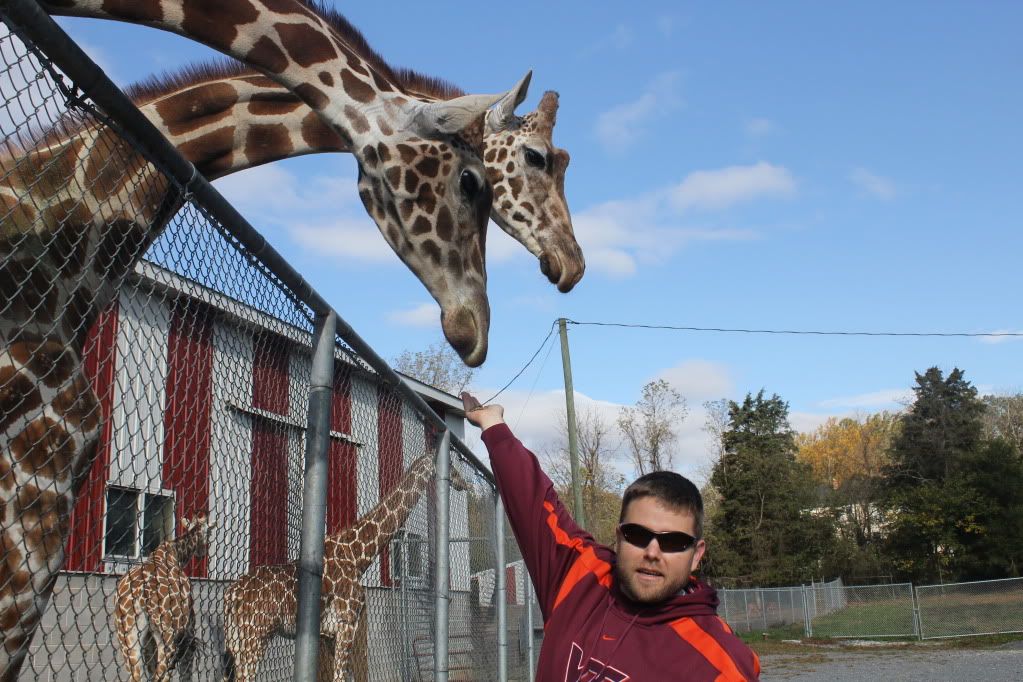 I love capturing this: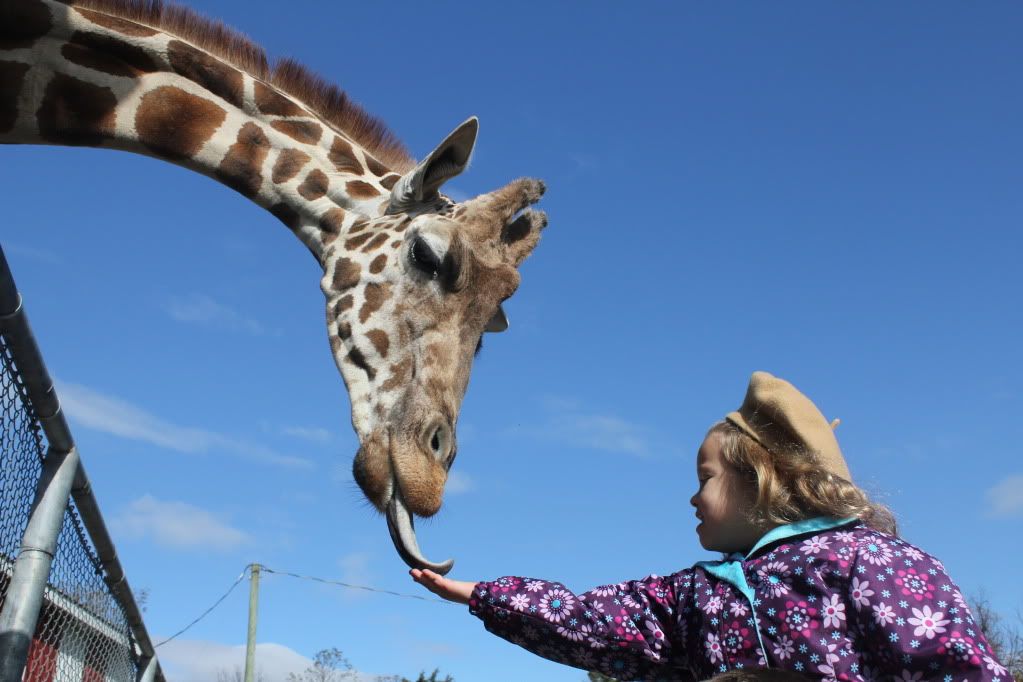 Nature is beautiful and I'm thankful for the ways the clunky camera around my neck nudges me to notice.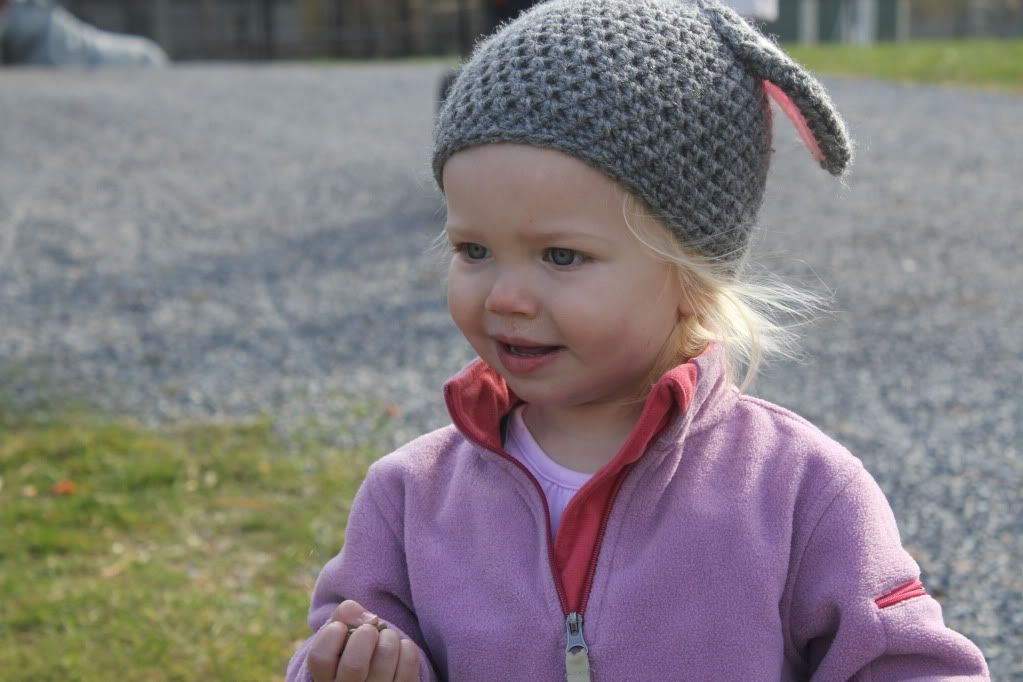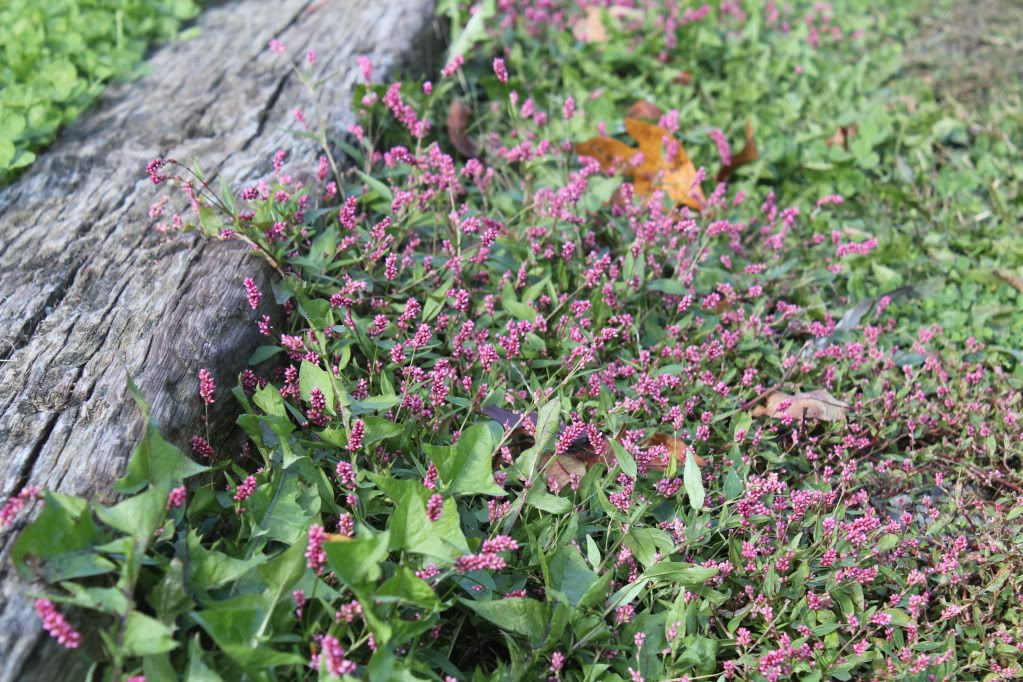 Anna Cate was excited to recognize her sight words.
After the zoo, we went to this diner called the Pink Cadillac and what I remember about it was how great the french fries were because I ate there with the VMI/ C31 gang one weekend in the Fall of 2005. I missed the bourbon, but damn did I enjoy the french fries. This time I just enjoyed trying to capture vintage and natural beauty: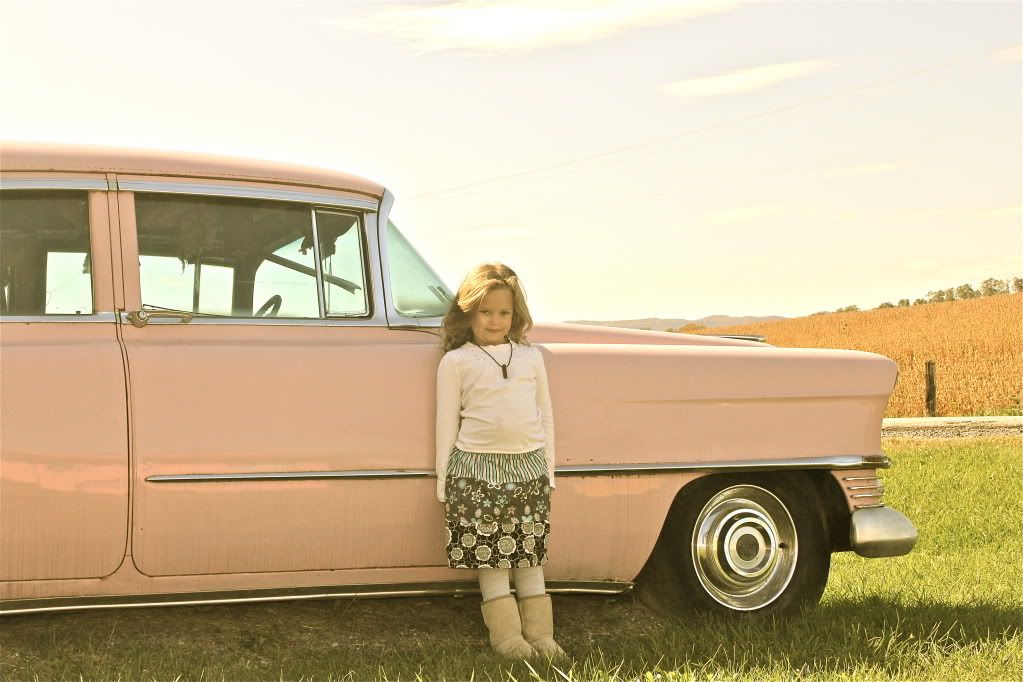 Of course, the highlight was being with family on the VMI parade ground. I don't know how to describe VMI but to say in a corny way that it really is a special place.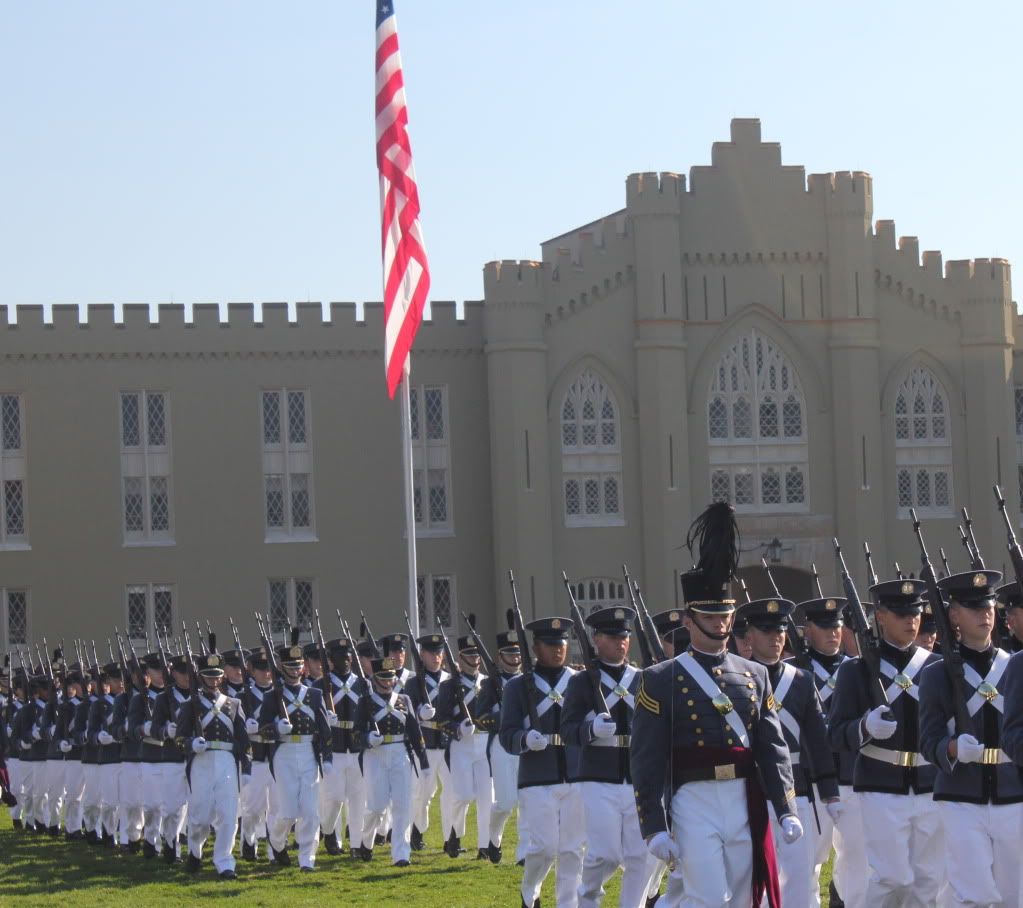 This place is repository of gentility and pride, of pomp and parades, literally. It makes me happy to show my little girls these parades. Molly seemed to even know how to stand.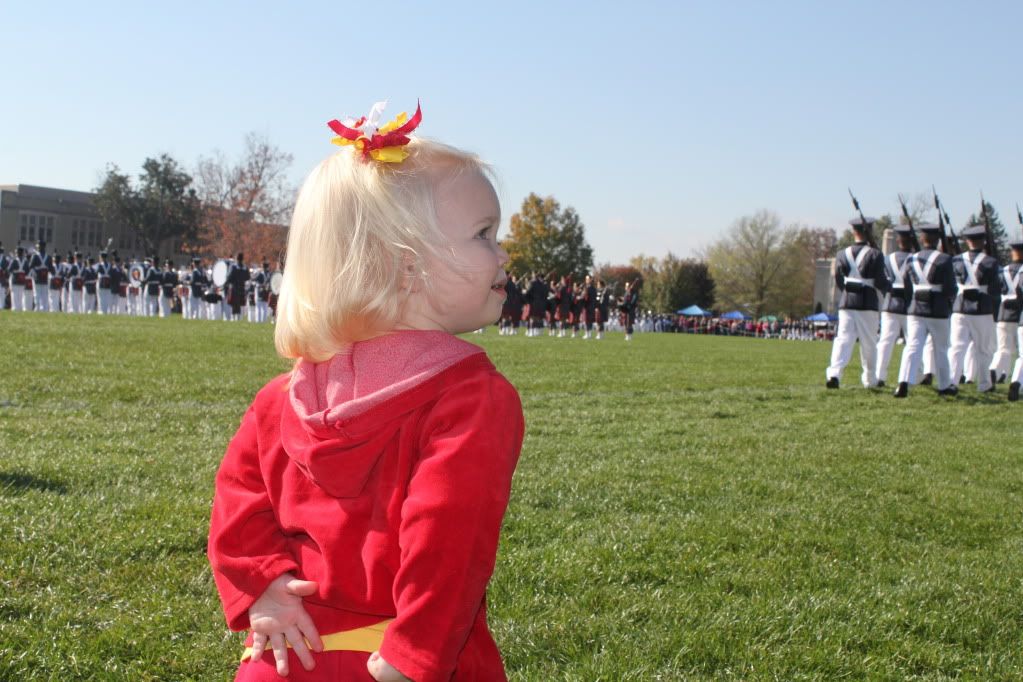 Anna Cate loves it, too.
But just like my little brother included me a bit in his life there by sharing his friends, Anna Cate's Uncle Doug included her in making a memory.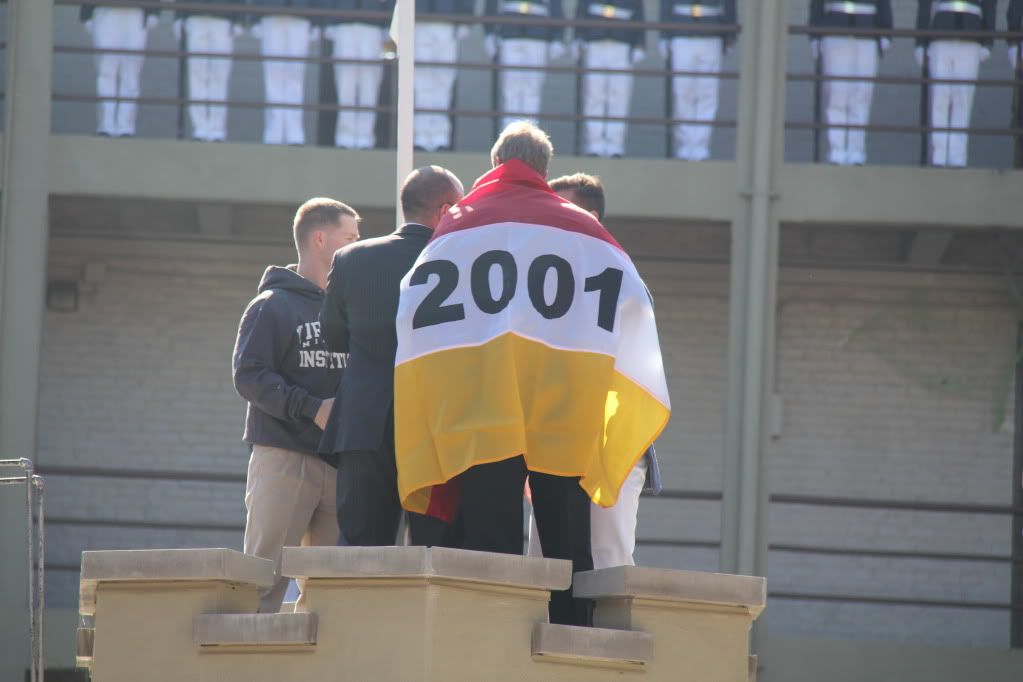 They love each other; they have a connection.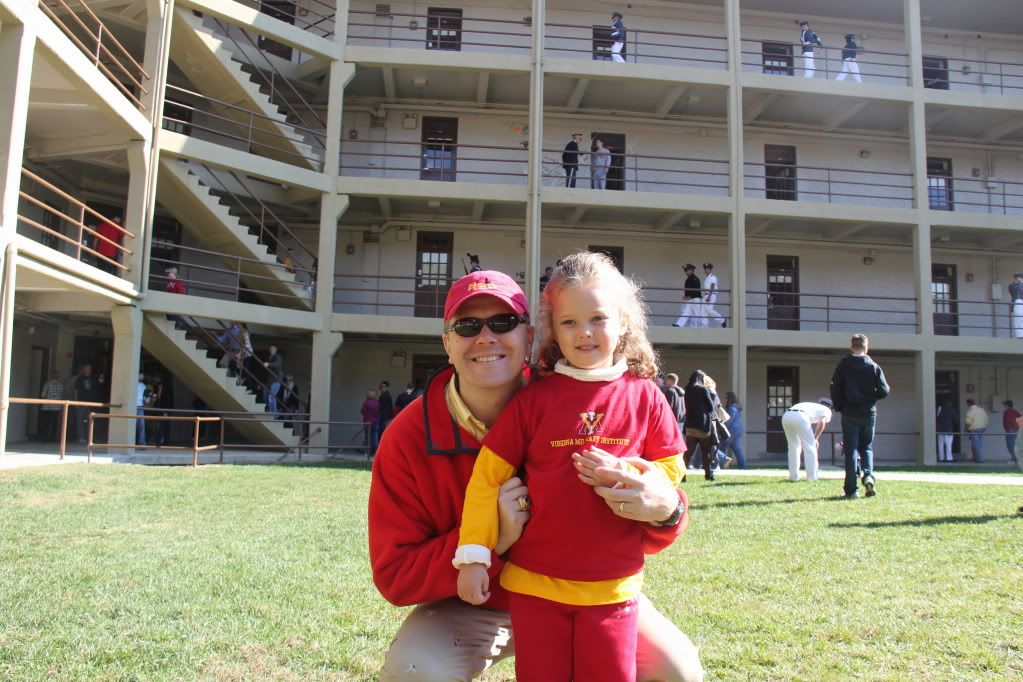 These connections are precious.
Molly thought tailgating was wonderful because she could run around and eat a LOT. This child loves to eat.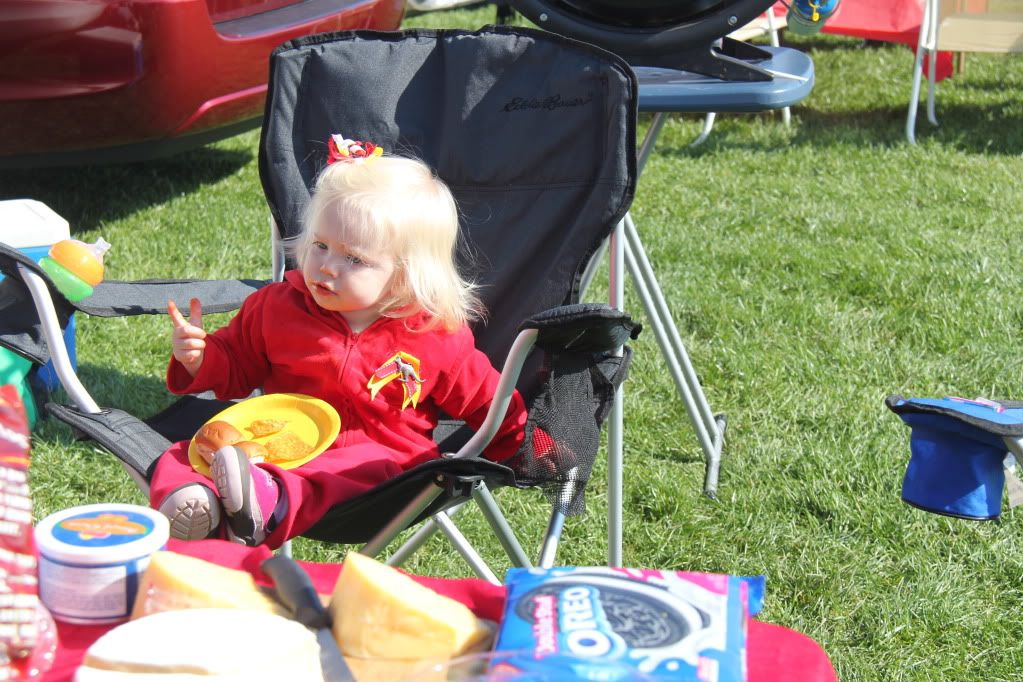 And tailgating here is pretty nice: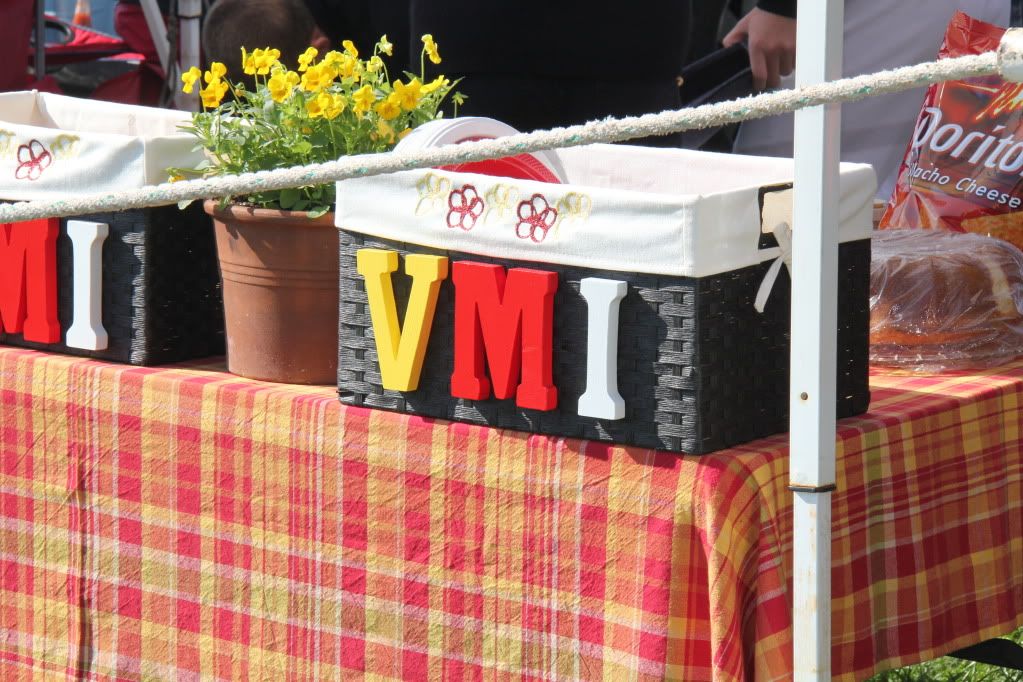 The weekend came to a close with an anticipated excited ending... NANA came home with us. She played with Molly, went to school with Anna Cate one day for lunch and some quality time.
Molly Mae stayed home with Nana during the days while we went to work and school, establishing a sweet connection. (yes that is a black eye -- Molly fell off the bar stool right in front of me)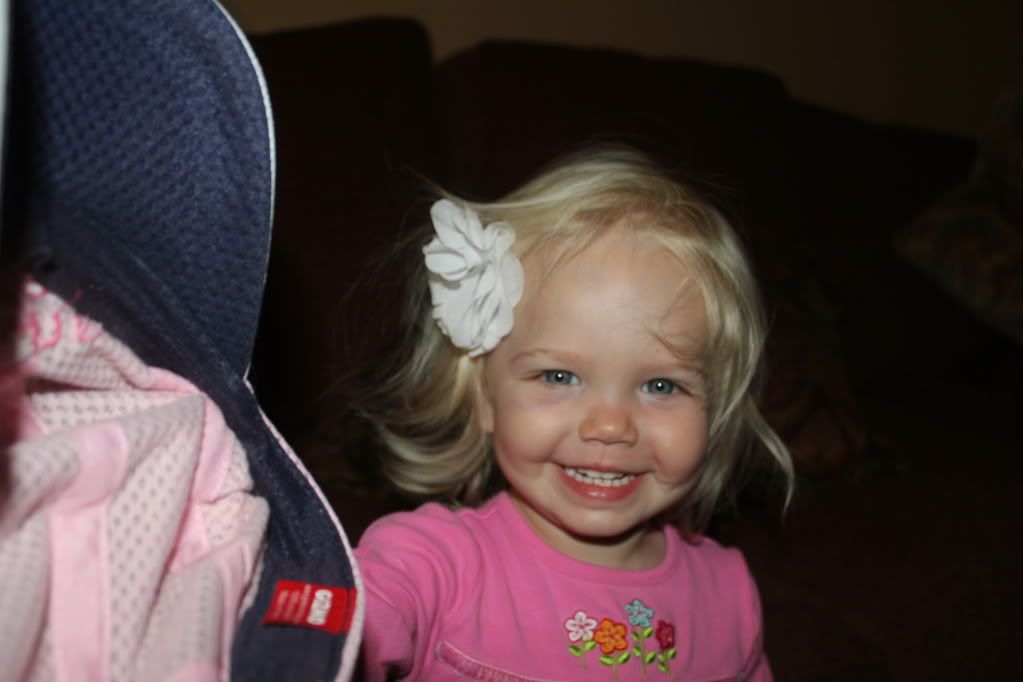 Mom went to school to have lunch with Anna Cate, and I love this picture of them.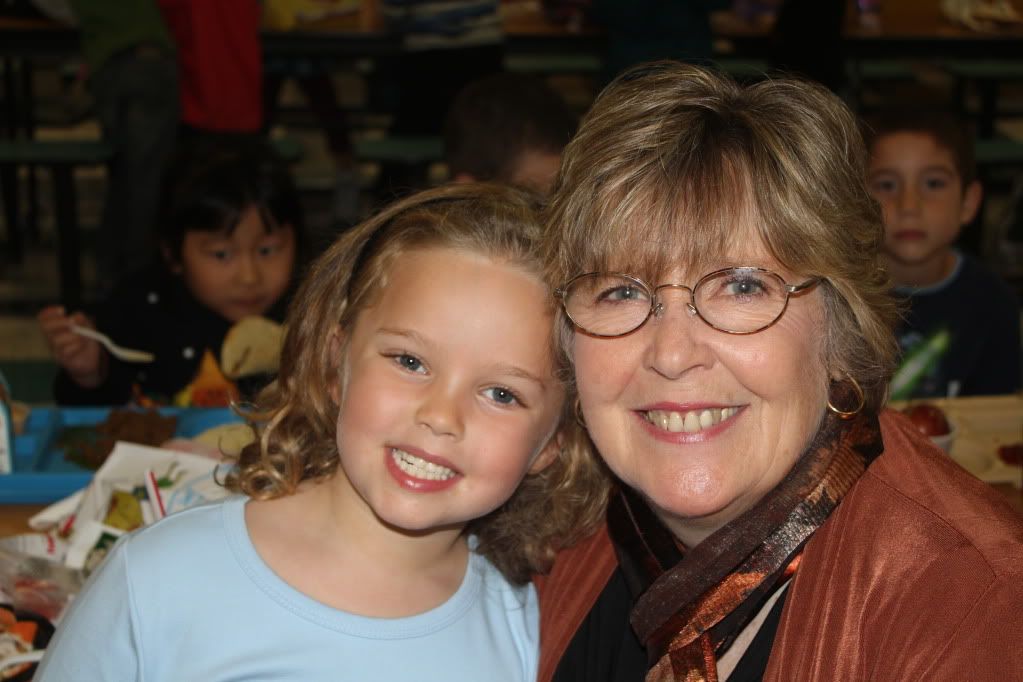 The Fall fun continued with a visit to the Pumpkin patch.
Leana and Anna Cate, sharing a hug and childhood.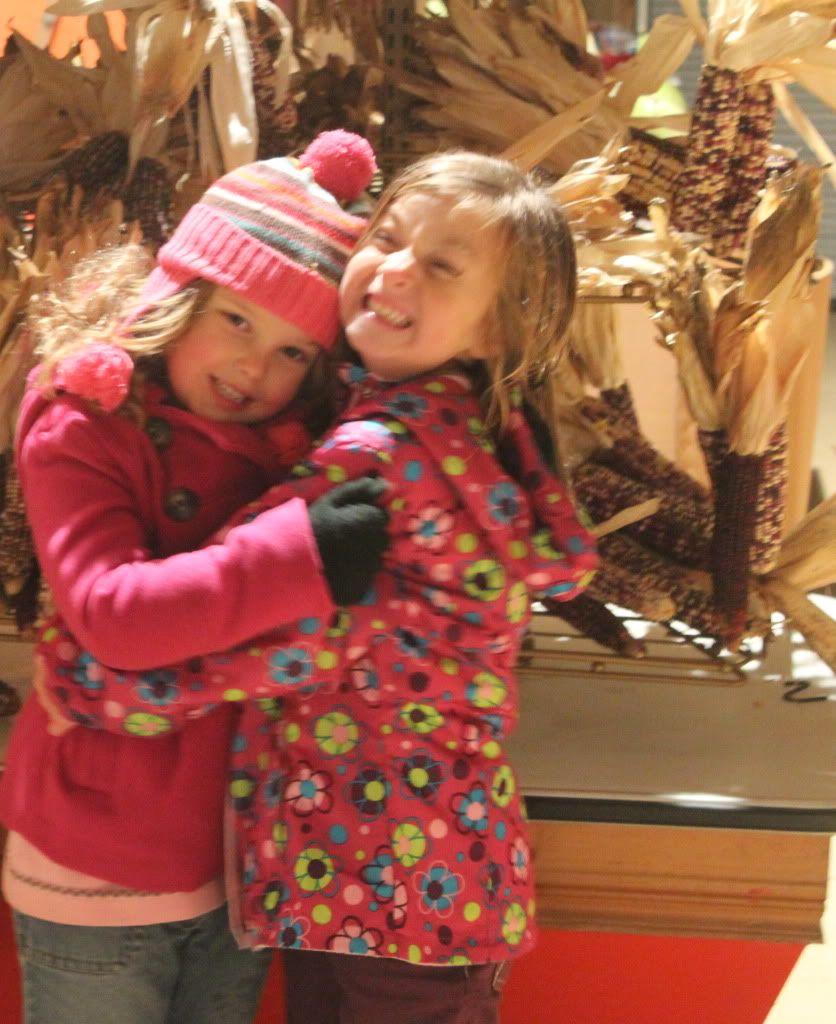 And of course, Halloween.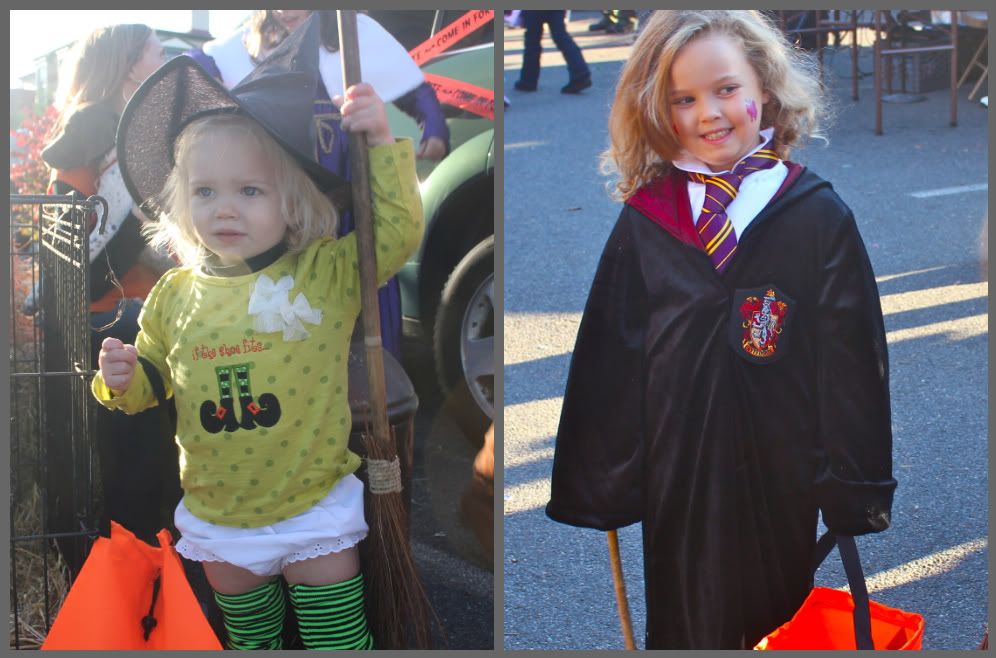 We started celebrating a day early with a delightful event at our church called "trick your trunk." At the end of the evening, I wanted to make dinner and said to Anna Cate, "I don't think you've had anything green today," to which she replied in all seriousness, "that is not true; I had green skittles."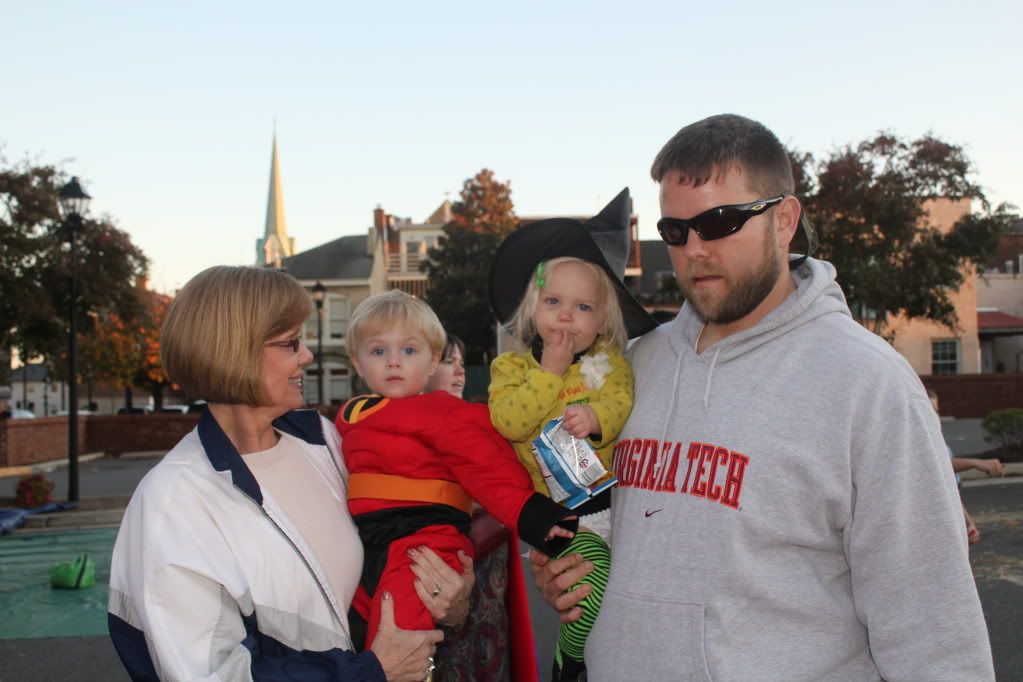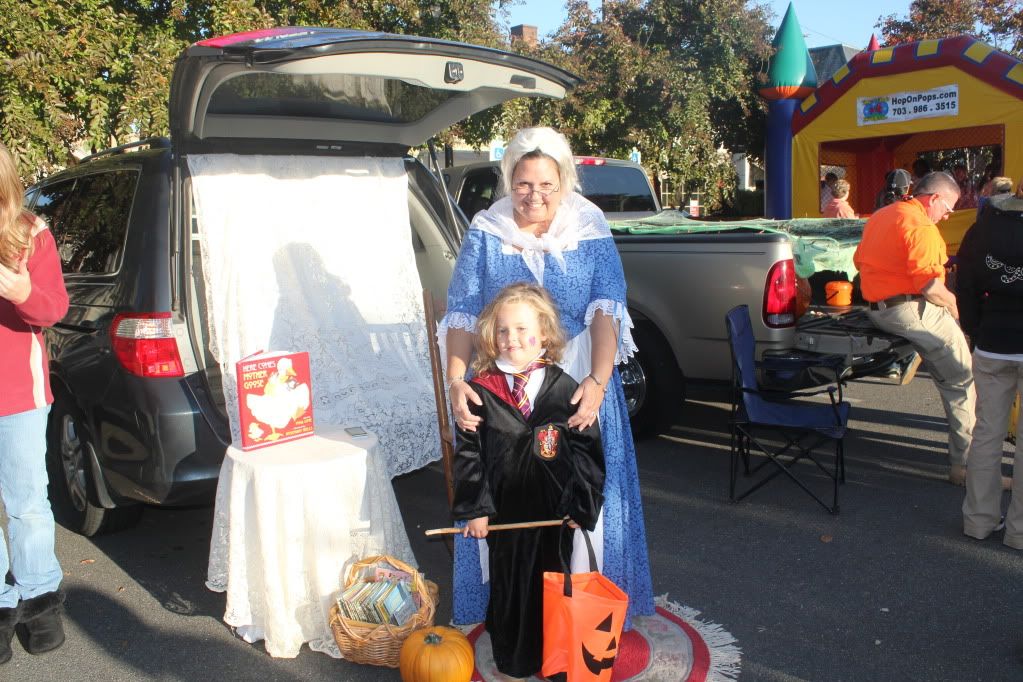 Anna Cate has watched all of the Harry Potter movies and we are reading the books, so she went as Hermoine.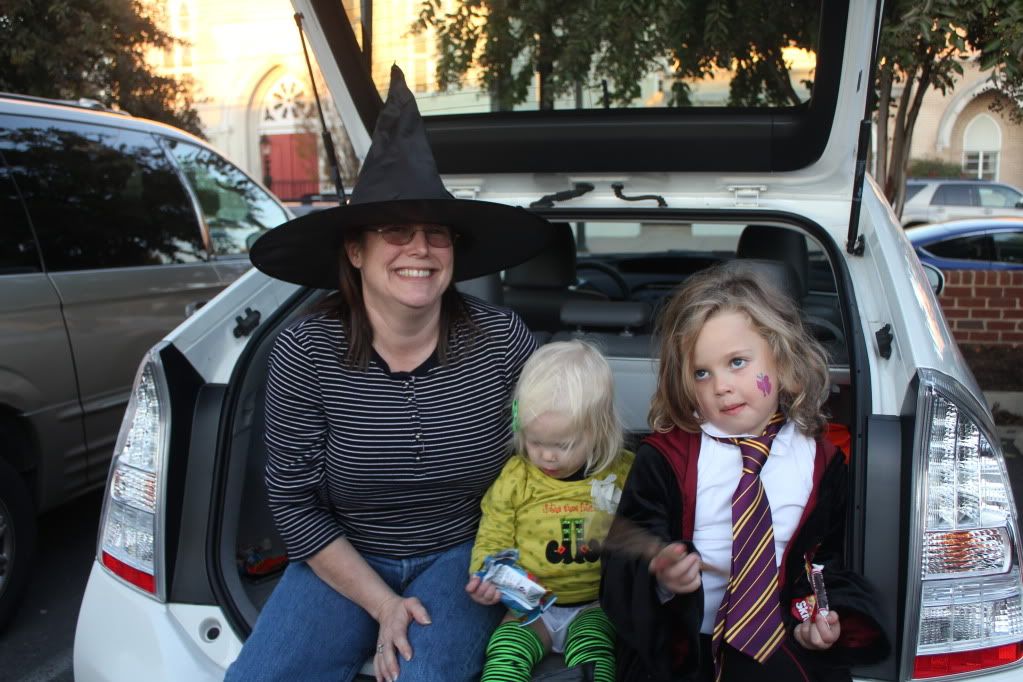 In my effort to find a connection, Molly went as a witch to go with her wizard sister. Molly loves shoes so Nana Sharon (Leana's grandmother), made this shirt for Molly. I have fun with etsy.com and outfits.
On the actual evening, we were invited to Laurie's neighborhood and like everything she does, it was a great little party.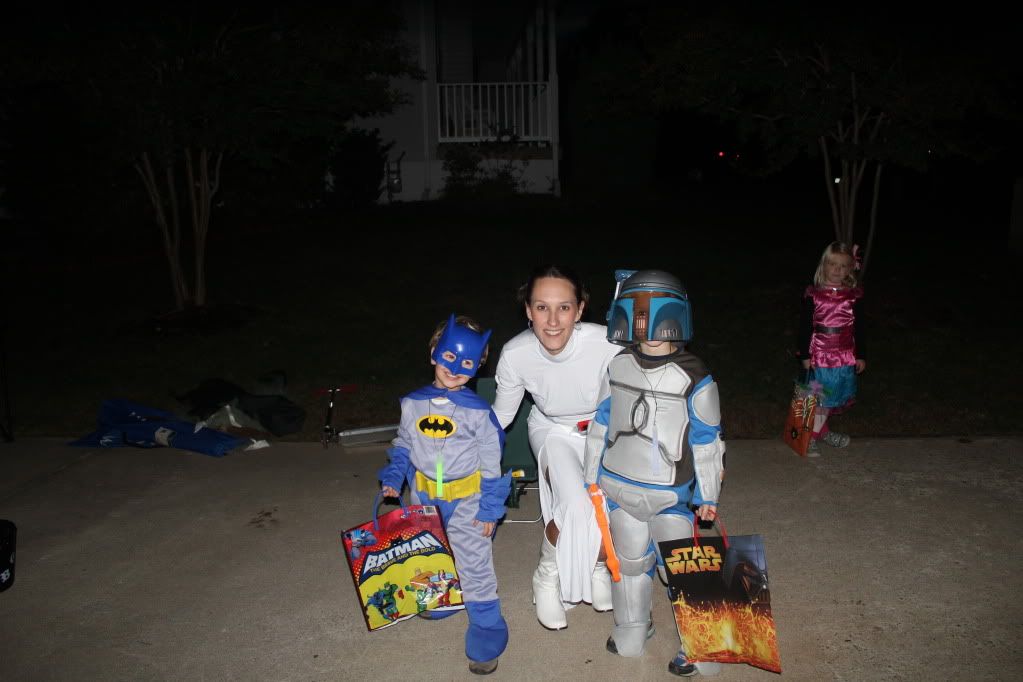 Anna Cate helped Laurie pick out her costume to match Evan (I can't even recall which Star Wars character he was). We had fun with them and trick-or-treating.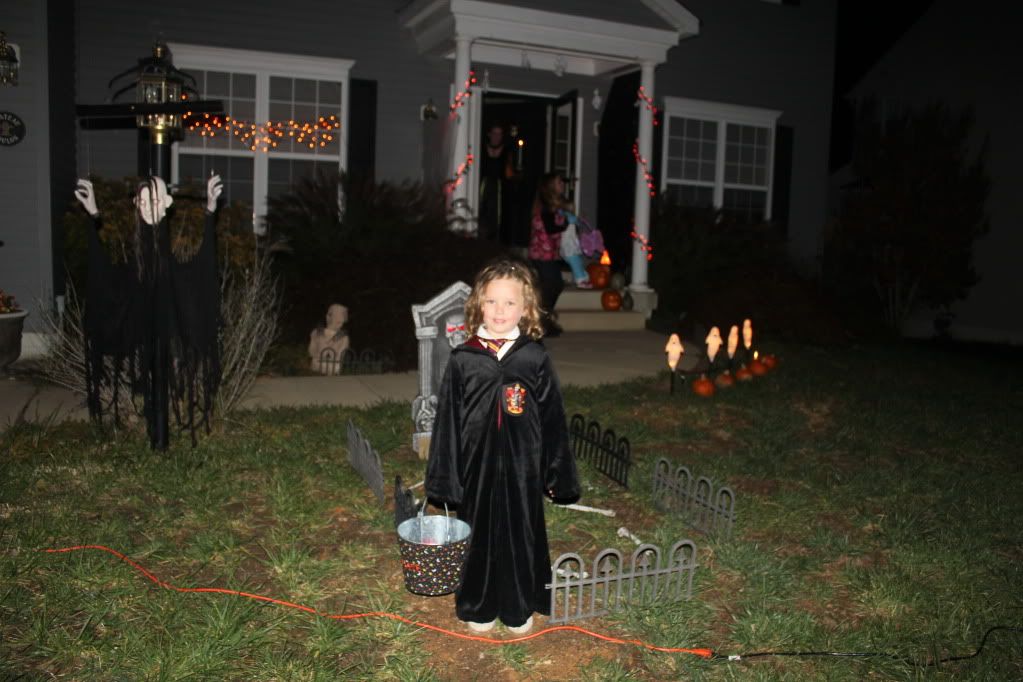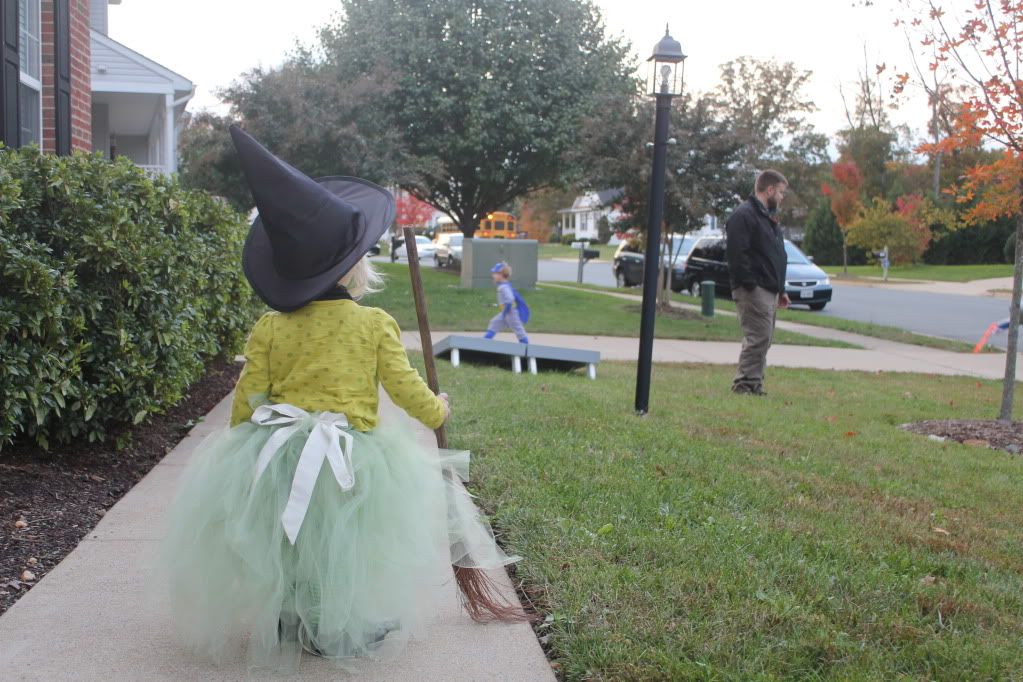 By night 2 of Halloween, I was able to get her to wear the tutu.
I tried so hard to get a perfect Halloween picture of them, but looking at these was almost as good as that perfect picture because it makes me laugh.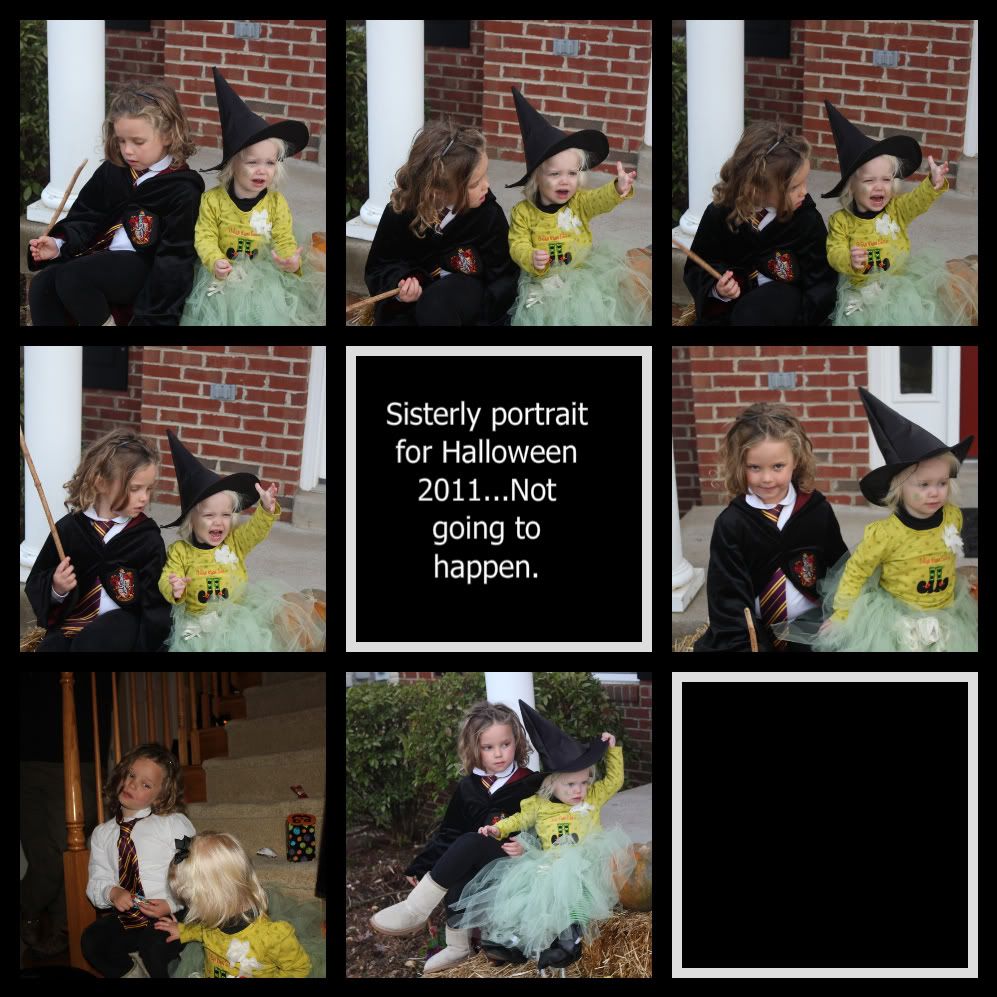 But you don't have to always capture it perfectly to know it was a good times and we made memories.
Thanks, Evan and Jackson for making fun memories together.
(Molly kicking up her heels at Baba's house)
Last weekend, we had a fabulous time for a Fall festival at the Silvers' farm.
Beautiful landscape, great times.
And more indulgences as if they didn't get enough halloween candy. S'MORES!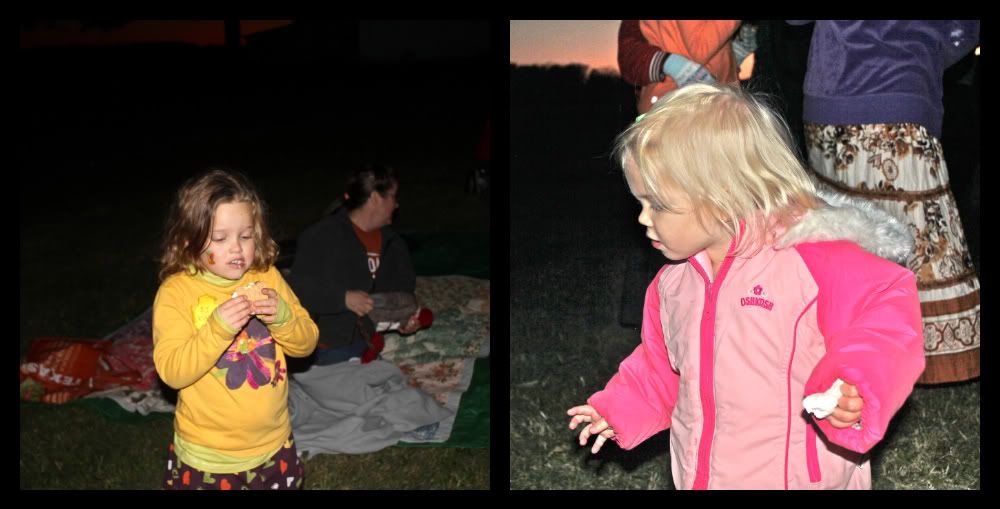 So that wraps up our last few weeks and now I can focus on Hope. I'll close with my thoughts on connections with an admission.
I have been in a major funk lately. I seriously feel like I do nothing well and am running like a hamster, so I was inspired about all the people on Facebook who focus on gratitude because I know the number one secret to happiness is an attitude of gratitude. So last Sunday night, BJ was out of town for a few nights and I let AC sleep with me, and I told her about my plan to focus on what I'm thankful for. She said, "let's do more than 1 a day, Mommy. We can do 5." And we talked a few minutes about all our blessings. I felt connected and thankfully my funk has left the premise. Connections do more than give us moments or reasons to make an effort, these connections endure and enrich my life. For all the connections I see, have experienced and live -- I'm grateful.
What greater thing is there for human souls than to feel that they are joined for life - to be with each other in silent unspeakable memories.
-- George Eliot