Last Saturday, after a whirlwind of the wedding preparations and events for BJ's brother Greg and his bride Sarah were concluded, Anna Cate, BJ, my parents, and I met my dear friend Dorina and her boyfirend Geoff to hear The Fisk Jubilee Singers at Mary Washington College. The story of the Fisk Jubilee singers is one of those American stories whose legacy reveals the value in showcasing the talents and being yourself.
The Nashville college, Fisk University, a school opened to educate young black men and women after the Civil War, was in dire financial straits in the 1870's when a group of those students toured the country and eventually the world to raise funds.
The story goes that at first, they were not received well but once these young men and women started singing their own songs, former slave spirituals, their acclaim reached world wide attention. The choir tours the country today to share this story and the music. I first heard them at Cornell College, when they visited to sing; I have been on the campus of Fisk and shared this story with students when I taught Tennessee History and join my father in loving the tradition, so when BJ saw in the paper that they were coming, he knew we all had to go. We didn't know that Daddy had never seen them in person, though.
After the concert, we went down front to meet the singers (and as fate and Bates luck would have it, Mom and Dad rode home on the same plane with the choir back to Nashville).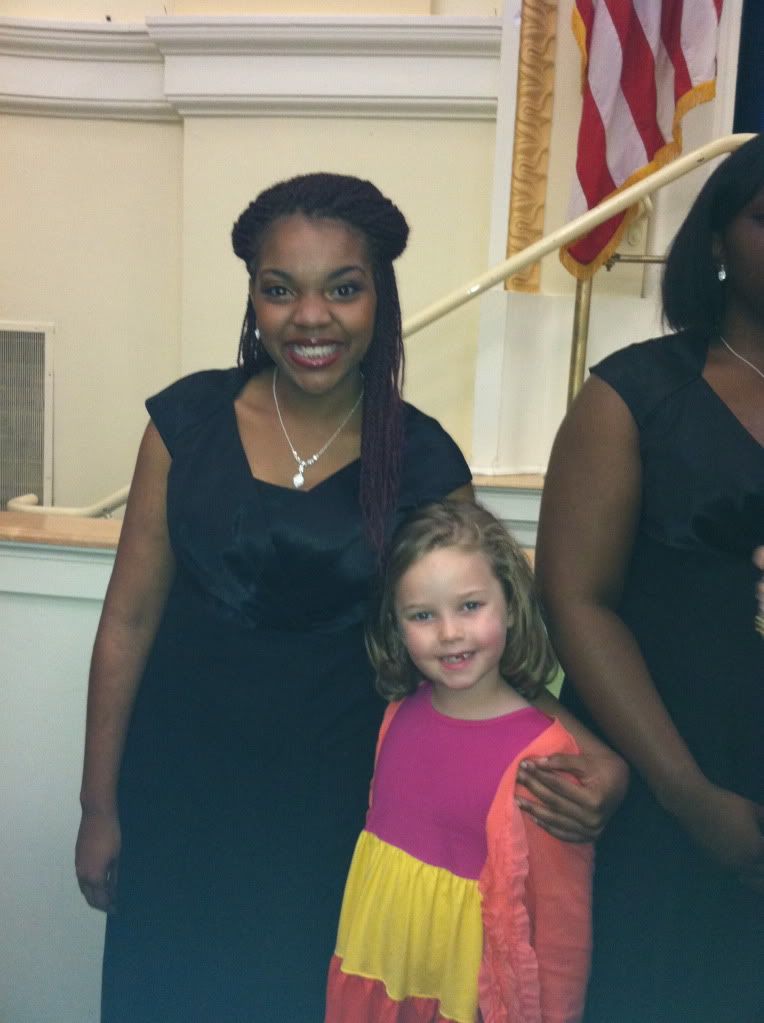 I love all their songs, but think "There is a Balm in Gilead" is my favorite. Its scripture reference is an old testament lament pleading for Israel, "is there no balm in Gilead?" meaning: is it really this bad? Is there no healing? The spiritual's author answers the question that there is indeed a balm, referring to Jesus, but I think you can inhale the meaning of this song with the fact that there are many balms presented to us in our life amidst the pain. Mine is family, friends, a community of faith, good words, meaningful art like the music we heard, mending a broken relationship, forgiving someone, a soul-stretching long run, comraderie and laughter. What is your balm?
Early that day, as I sat in the church during Greg and Sarah's wedding and saw how happy these people who have become my family are, I couldn't help but focus my heart and mind on the spirit whose memory was honored in this candle here.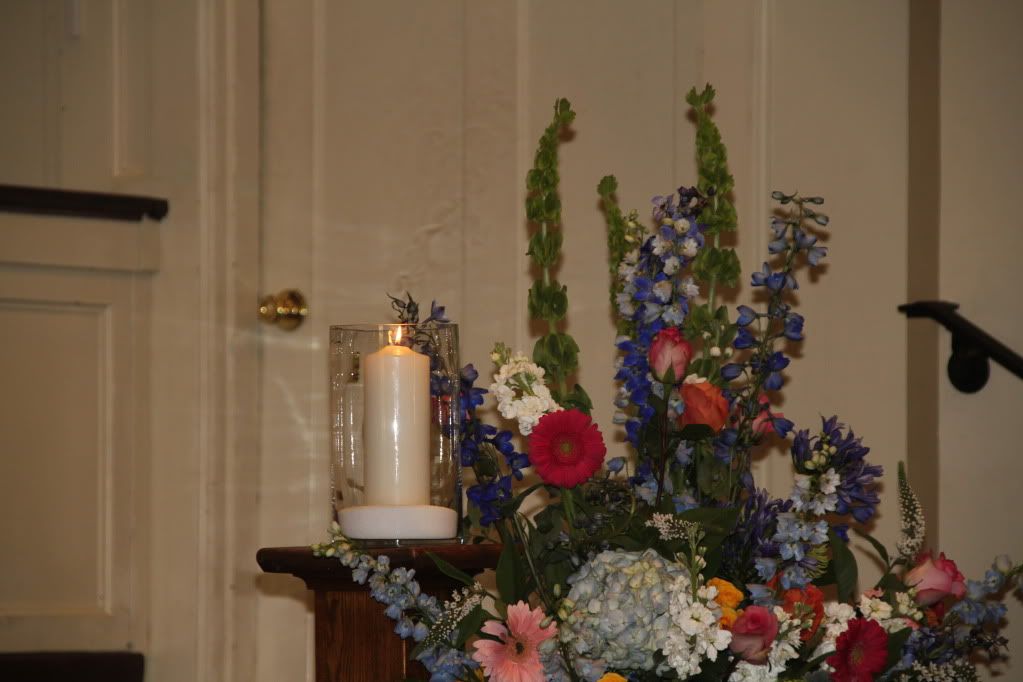 I saw the faces of the people who loved her, whom she loved and who
love each other in the midst of the loss and in the presence of the grand celebration of Greg and Sarah. Susie's name didn't need to be written or mentioned to have been carved in our heart and present in our minds. There is a balm.
Before the pre-nuptial events began, in between making banana pudding and taking care of the flowers for the rehearsal dinner, it was BJ's idea for us to have Carolyn (floral designer and friend) create an arrangment for Susie's grave for the weekend. His thoughtful and generous remembrance moved me. We could have easily used "left over" flowers from something for her, but he wanted the floral decoration to be there during all of the festivities, a tangible symbol of his remembering her.
For us, the wedding festivities commenced with a rehearsal dinner we helped to host. The setting and company was perfect for Greg and Sarah...a close family friend's farm.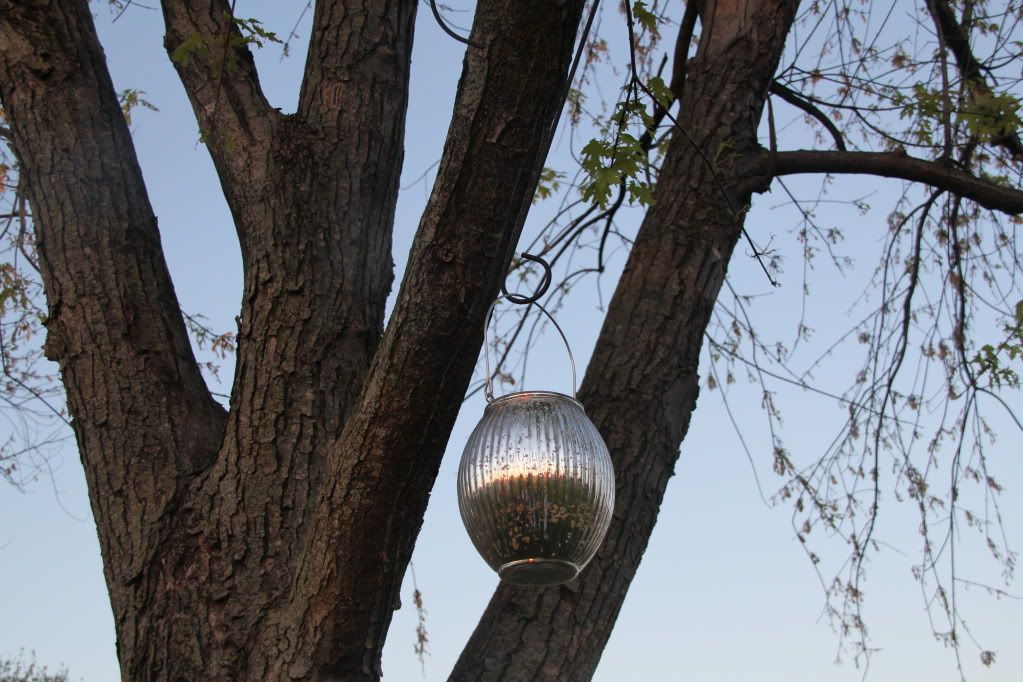 Anna Cate liked the soda in the bottle (mostly because she has only seen beer come that way).
Molly liked the banana puddling out of a mason jar.

It was a nice family outing for us too.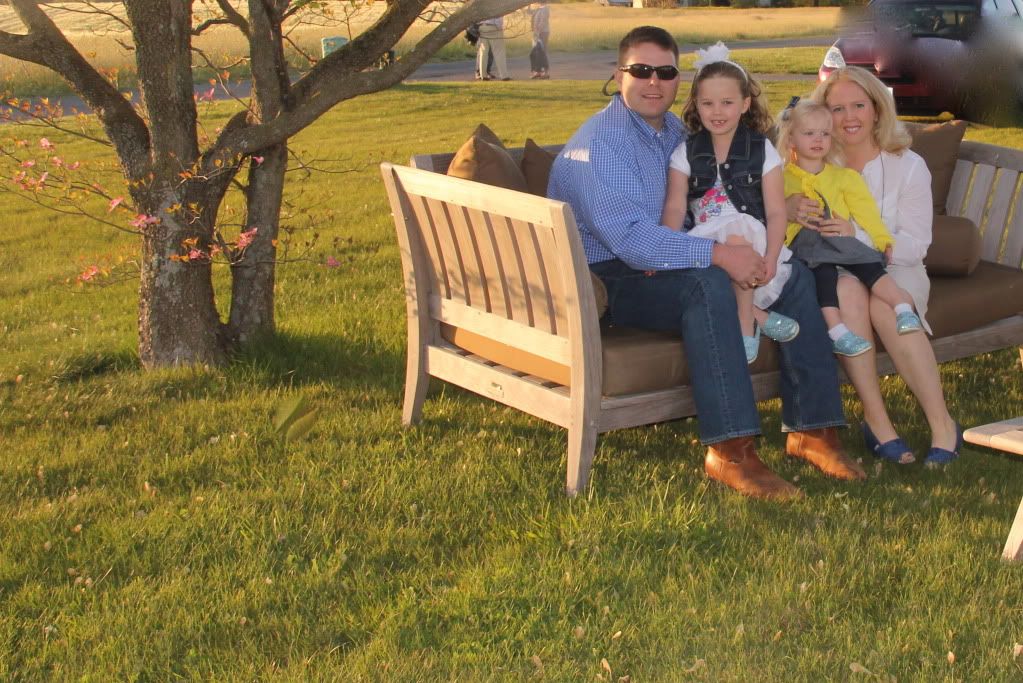 As I sat and watched BJ stand by his brother as he married the sweetest of souls you could ever meet, the new Sarah King, in this ceremony conducted by two of Susie's best friends, Larry and Patti, I couldn't help but focus on the light of the candle and the way its presence was the foreground for our celebration.
I thought of the way she would have been so thankful for her friends, and the way BJ was involved because heaven knows the best thing for a mother's heart is for her kids to be nice to each other. I know how much she would have loved Sarah, and the way that their spirits are kindred.
She would have swooned over these two flower girls, and appreciated the way Brenda coordinated it all and told who to walk when and where but let her shoulder serve as the napping placed during the celemony for tiniest flower girl, Molly.
After Molly tossed her petals, she was devastated to see Daddy and not get to stand with him so I had to swoop her out, but her Baba took her so I could slip back in to enjoy the ceremony.
This describes both Sarah and Susie....
"Nothing is so strong as gentleness, and nothing is so gentle as true strength."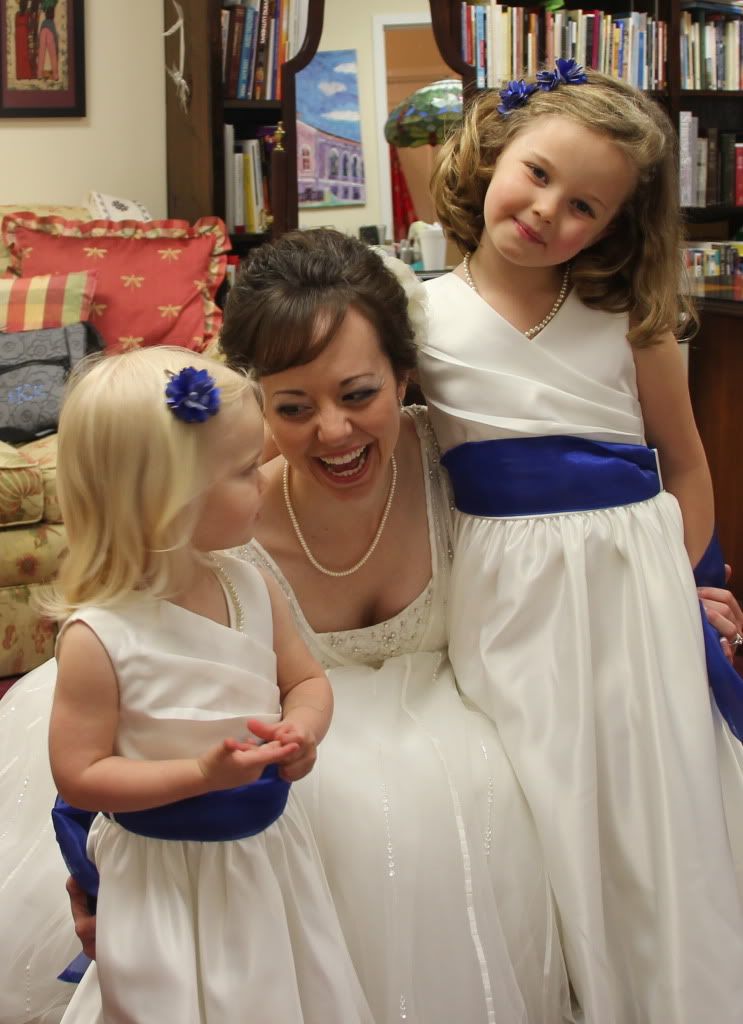 The joy we have found in the midst of that candle's light and the celebration of the love between Greg and Sarah, our family, created our balm.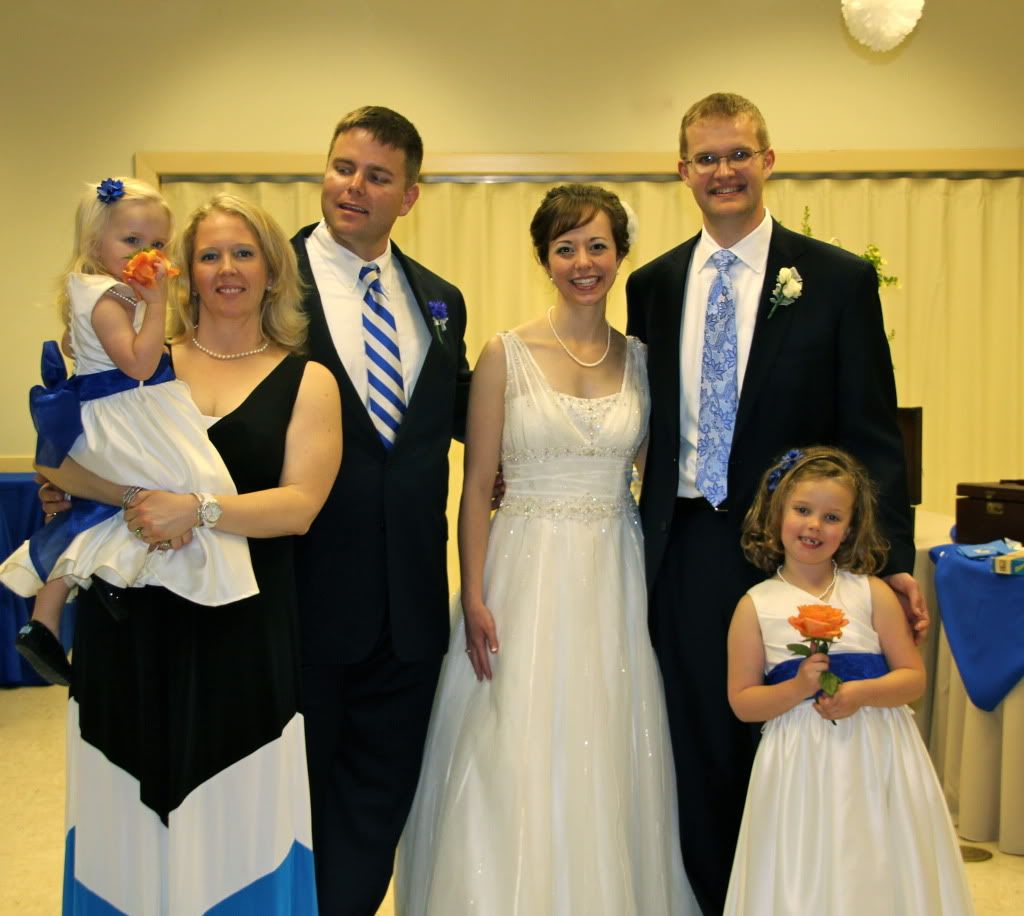 The wedding was beautiful and sweet and everything a wedding should be. We were so honored BJ and the girls were a part of it.
I'm so thankful she is their Aunt Sarah.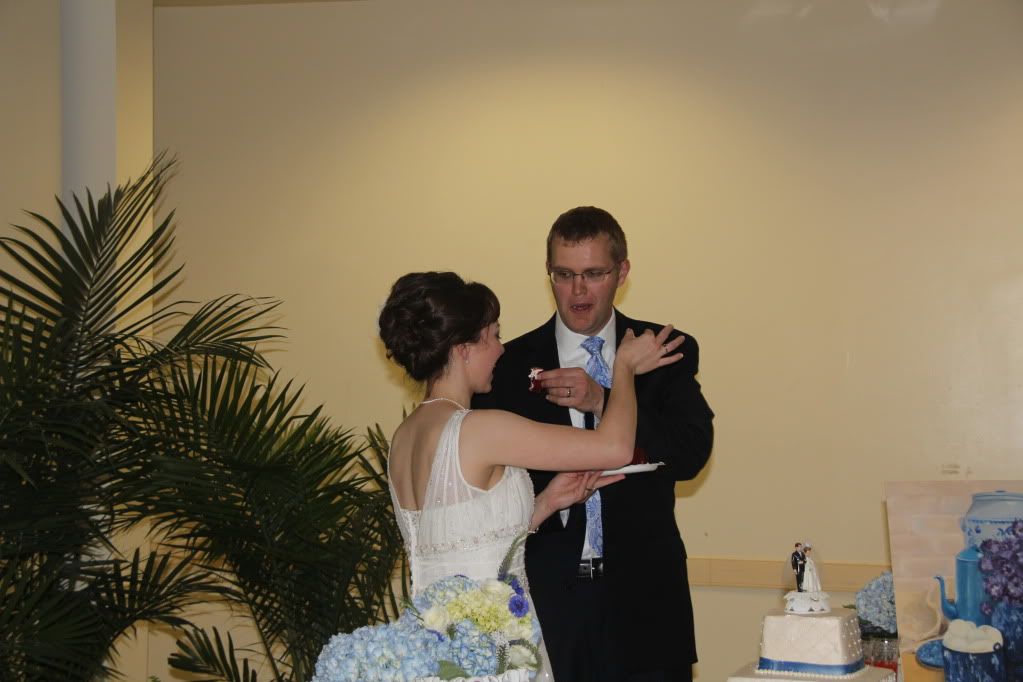 We were happy Nana and Daddy Doug came up.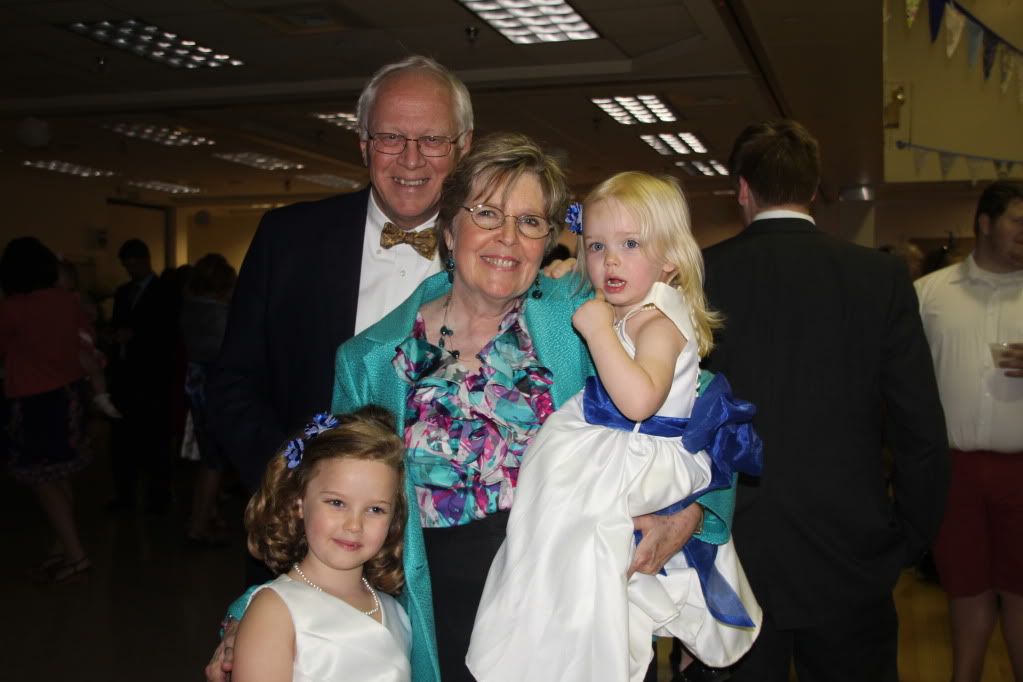 Good family times.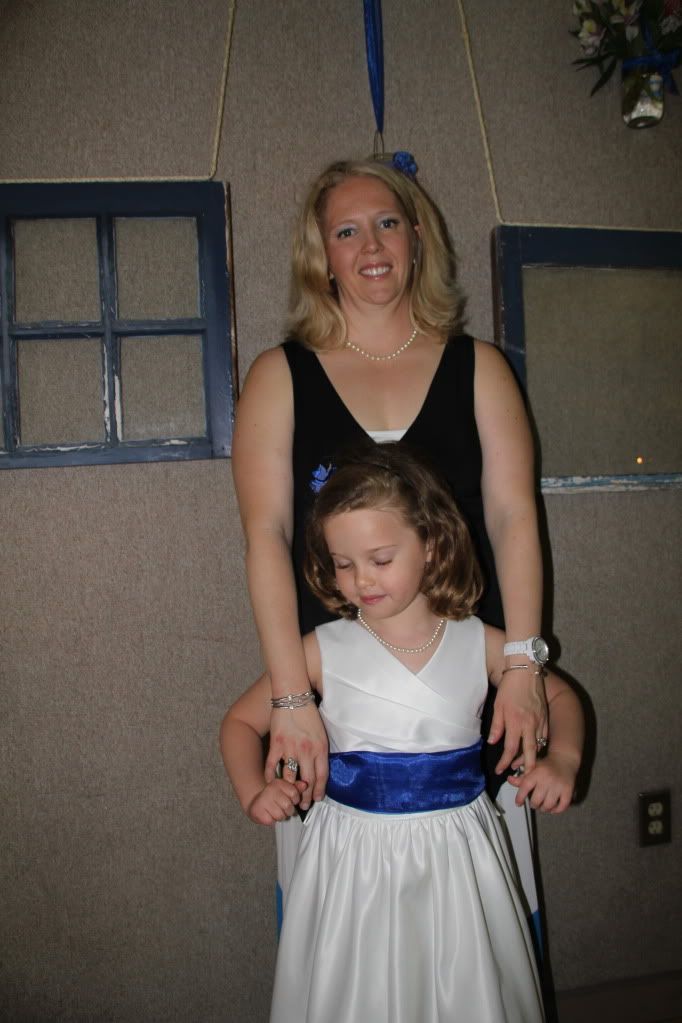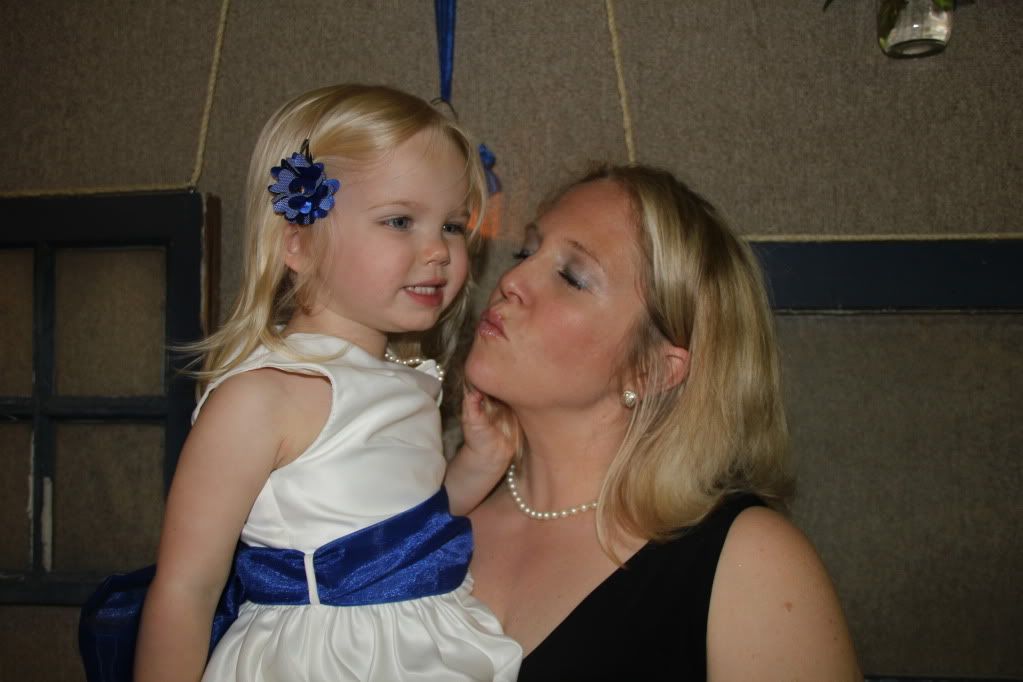 We celebrated with so many.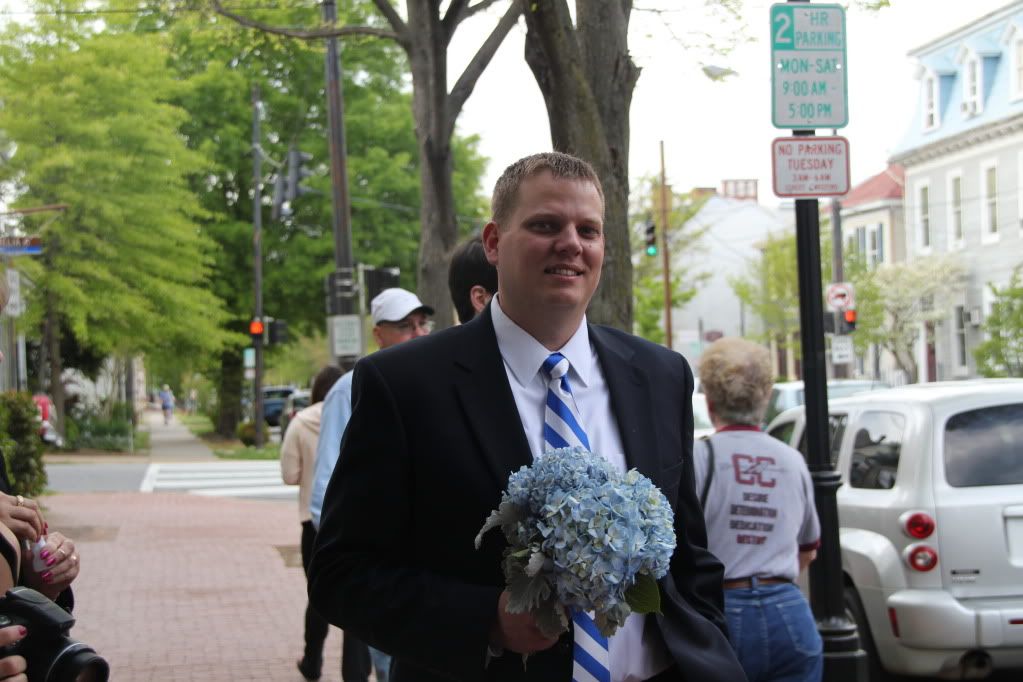 The groomsmen were Sarah's brother, BJ and Brad Haun (pictured above). No, the groomsmen didn't carry bouquets, but it does look great with the ties.
Best buddies, Molly Mae and Owen Haun.
It was a beautiful day for a sweet couple.
The flowers on the car were fallen petals from the Easter cross the week before. Beautiful gesture from Erin and Michael Silver.
Marriage is the golden ring in a chain whose beginning is a glance and whose ending is eternity. ~ Kahlil Gibran ~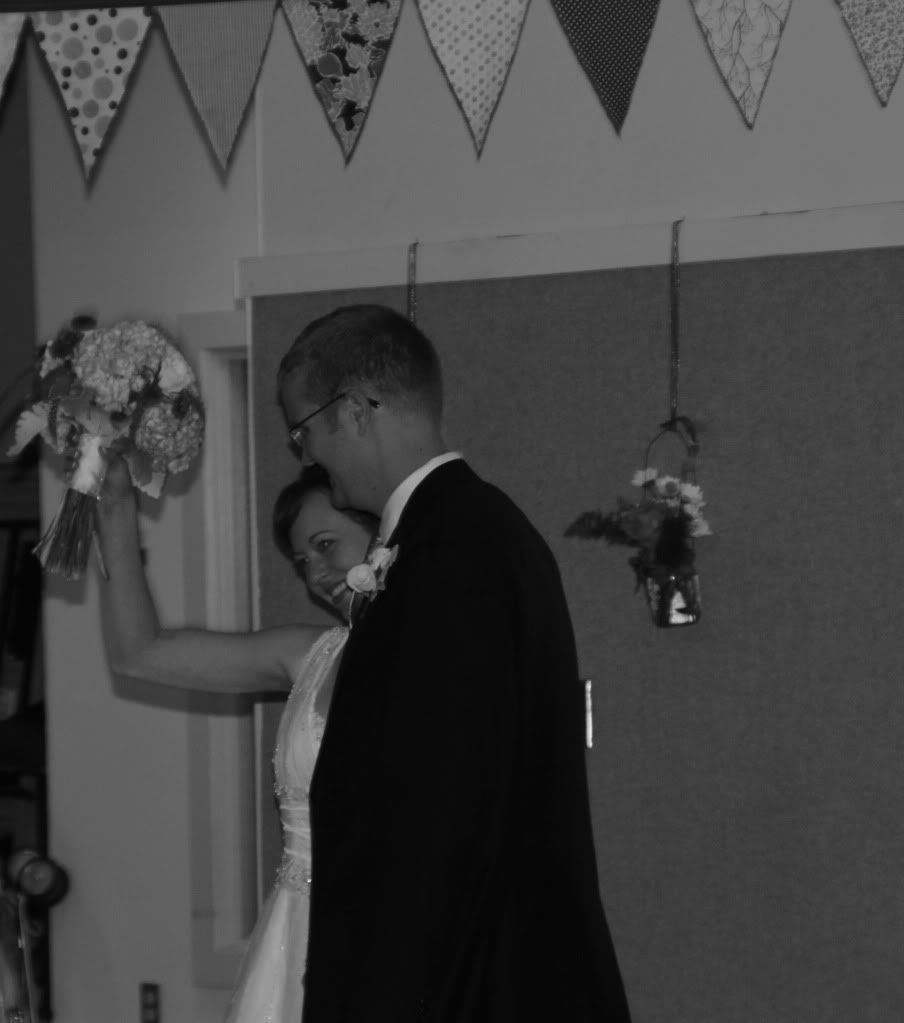 Congratulations, Sarah and Greg, we love you both!
--------------
The next day in deep exhaustion, we said our farewells to Mom and Dad.
Mom always cries and says, "I wish we didn't live so far apart."
Yet I know she could not be any closer to these girls.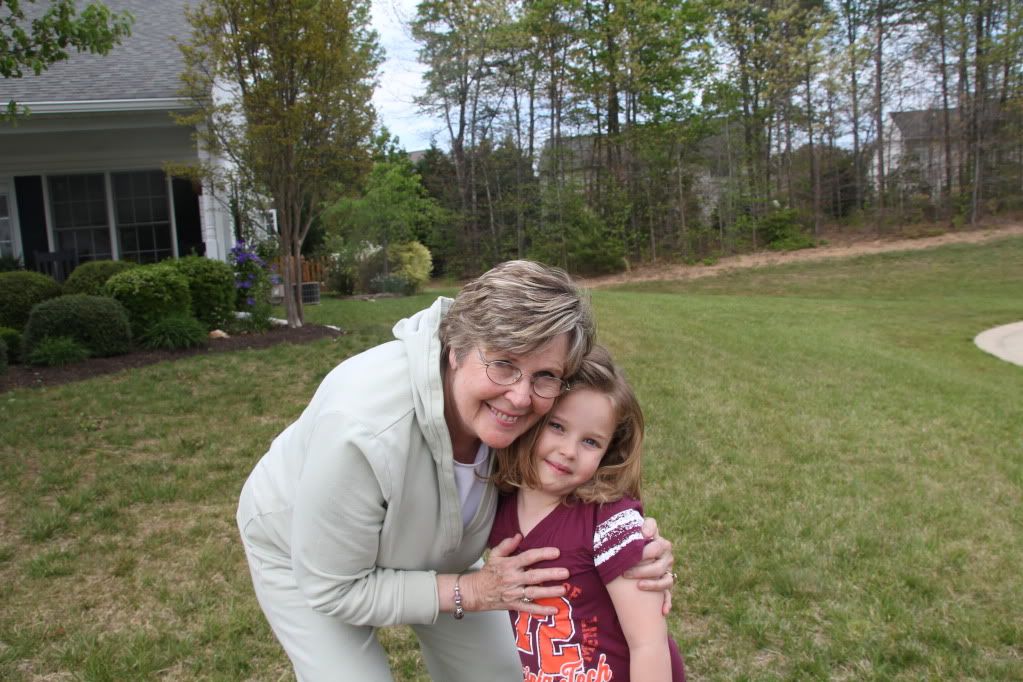 They are close to

Daddy, too; look at how Molly is leaning into him. Good visits, skype, long summer and Christmas visits -- our balm.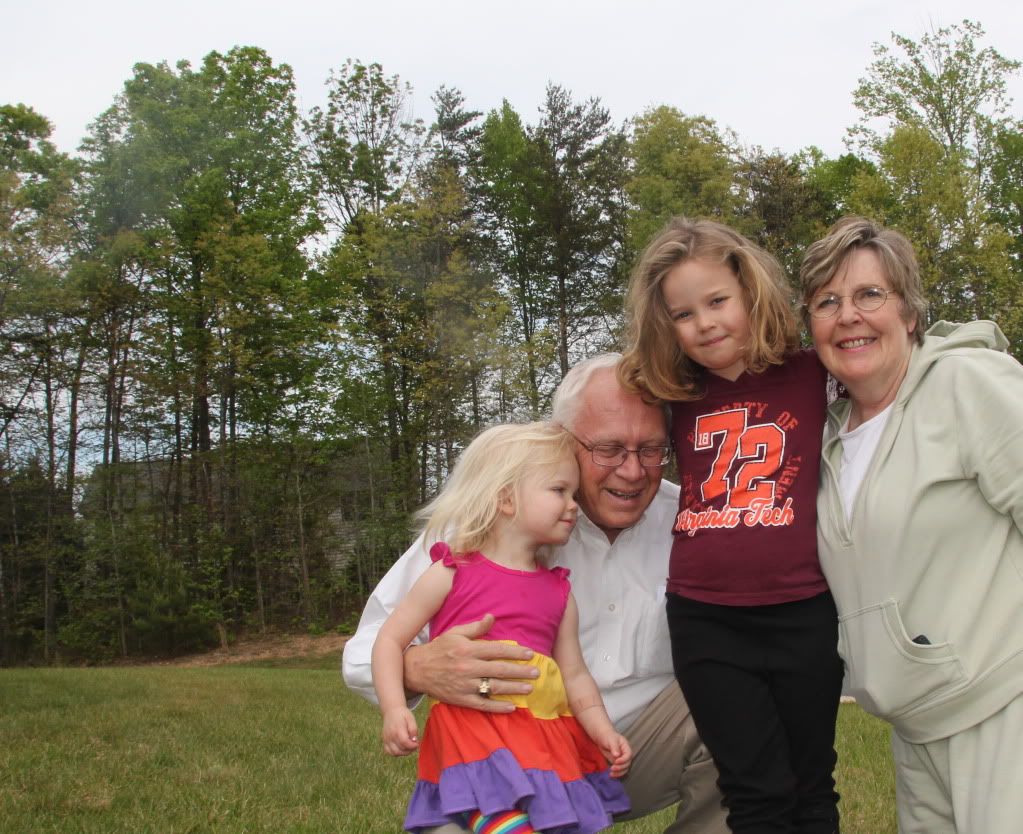 There is a balm in Gilead
To make the wounded whole;
There is a balm in Gilead
To heal the sin-sick soul.
Some times I feel discouraged,
And think my work's in vain,
But then the Holy Spirit
Revives my soul again.