A little choppy blog to break my slump. It is the end of the school year which is emotionally and physically exhausting. BJ and I are doing a challenge through our gym, RARE crossfit, where we eat like cave men. I love eating this way but it requires time to prepare. I'm lazy, I'm tired, I'm a procrastinator...bottom line is that I've neglected my blog so I need to crank one out.
Summer break is so near...hours away really. I so enjoy pretending a bit for a few weeks out of the year I am a woman of leisure. I'm big time excited about the little things we will do (or not do) this summer. Soon I'll have time to write, to relax, to cuddle, to play, to cook, to nap.
I will shift my gears and slip a bit more into a mode as human being rather than the "human doing" I spend too much time as during the school year. I wish I would have made more time to blog lately because writing, pictures and music creates precious reflections that feed my soul. Yet even when I'm not writing or processing, I live a little better because of this space. I notice pictures like this one we took at a little zoo at the historic Maymont park in Richmond, and let my mind create metaphors for life that are both silly and wise to me.
I watched this owl turn its head all the way around and reflected on the metaphor for that...changing our perspective when I snapped this picture.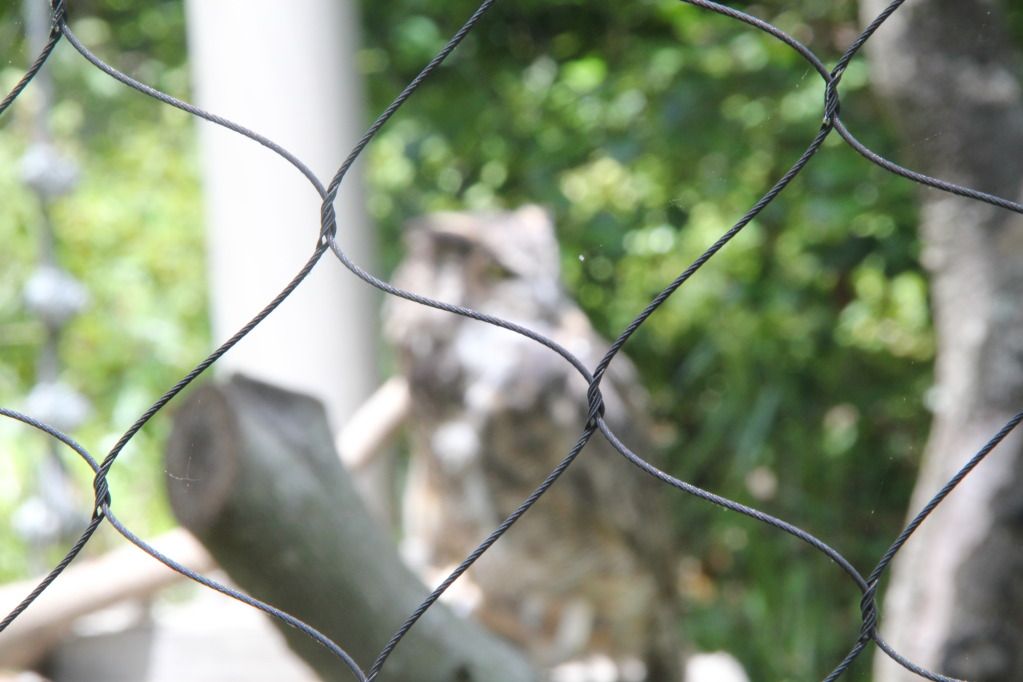 Another analogy in the form of a snapshot presented itself. It is that sometimes I just can't help but notice the obstacles, what's in my way...like the fence you see here. I can't help but focus on a struggling school year, not enough time with my children, my need for a lot of sleep, my scattered-brain tendencies. Yet other times the barrier is hardly noticeable and I can zoom right in on that at whom I should be looking. The barrier is basically insignificant in the picture I took with the same camera from the same position.
The obstacles are always there, but our focus can change and bam...I am staring right at what is looking back at me. Even in the presence of the obstacles, that object of my attention is looking back at me.
I just went off the deep end a bit with
metaphors
...welcome to my brain. I love making larger sense out of the mundane. I love the saying "we are spiritual beings on a human journey." There
is
more to life.
I told you this was going to be choppy so here goes some tales of our spring....
We went down to Maymont on the Saturday before Mother's Day.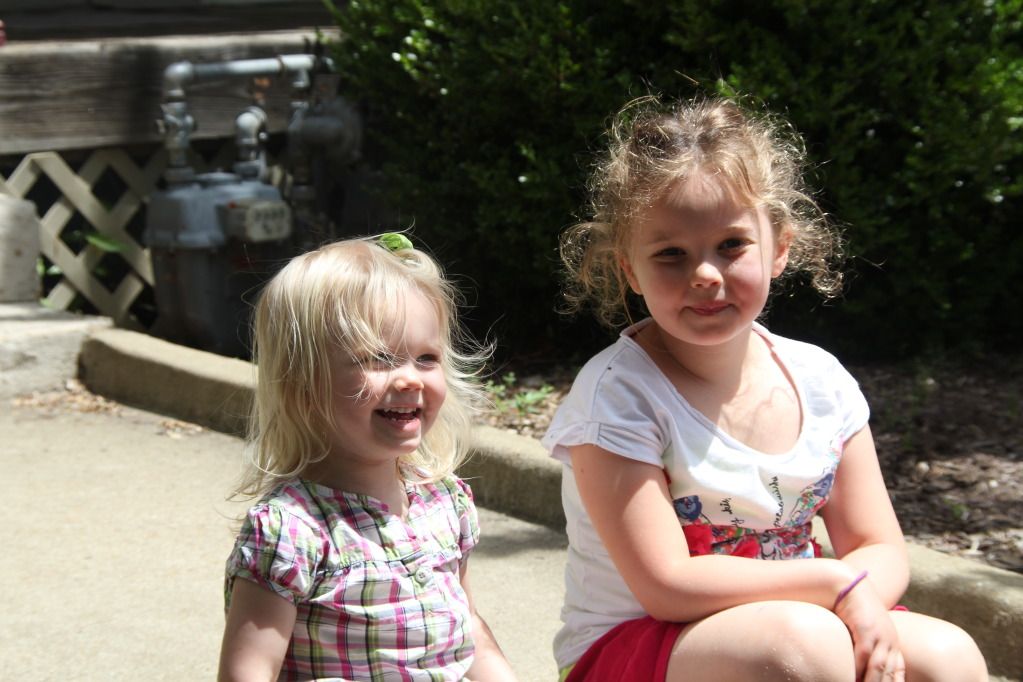 We went to early to Richmond for lunch in the city before we toured the public park.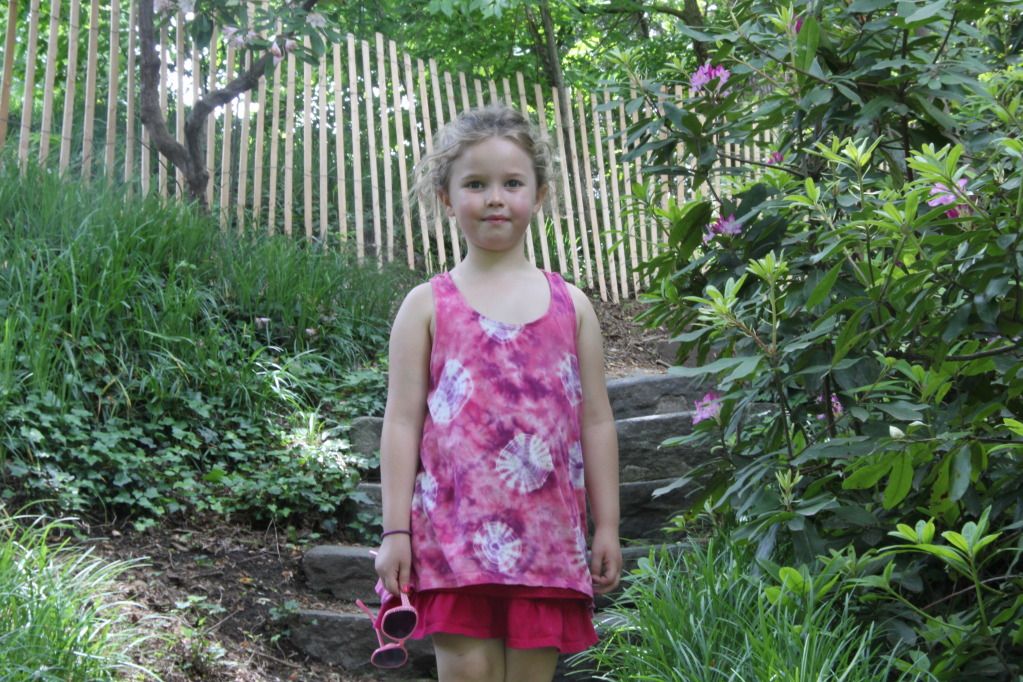 Molly likes to do crossfit where she can.... toes to bar or pullups on a railing, box jumps on a side walk.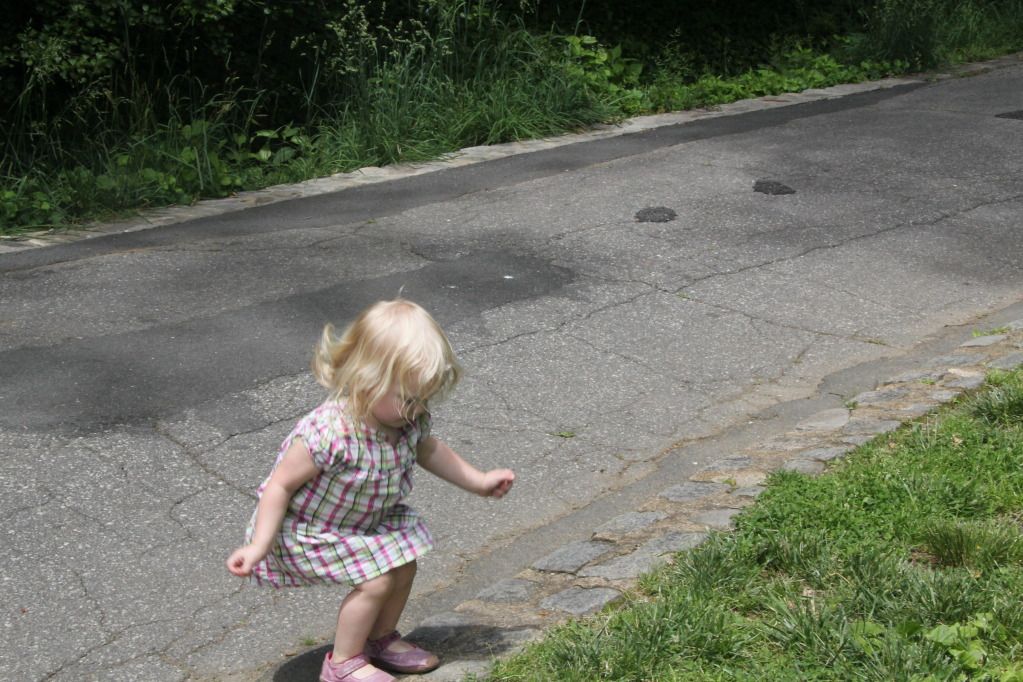 It was a beautiful day and precious family time.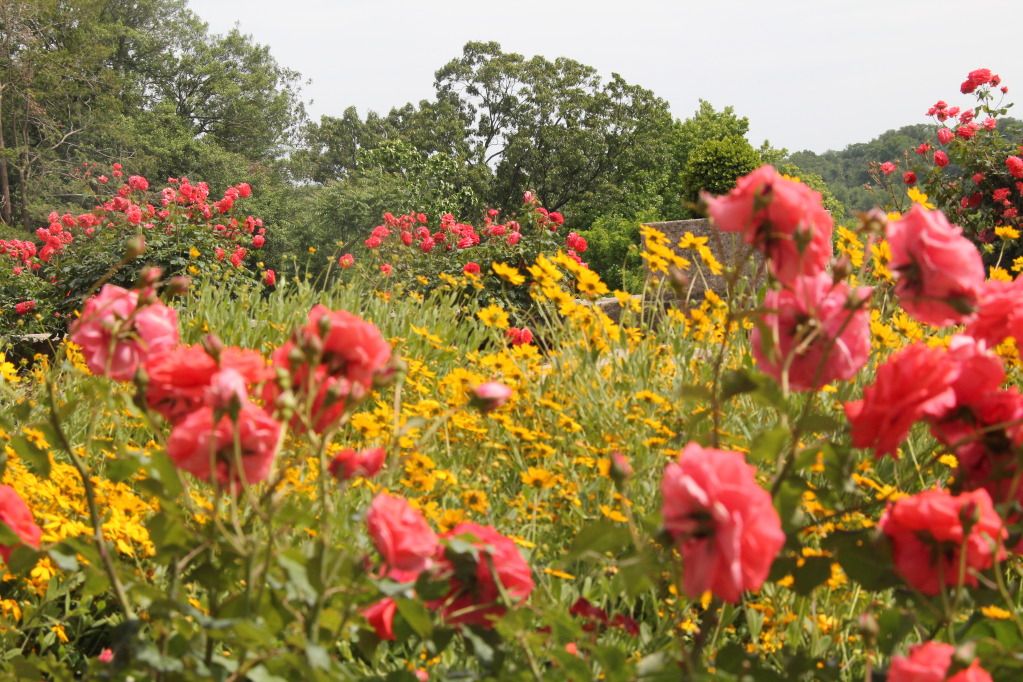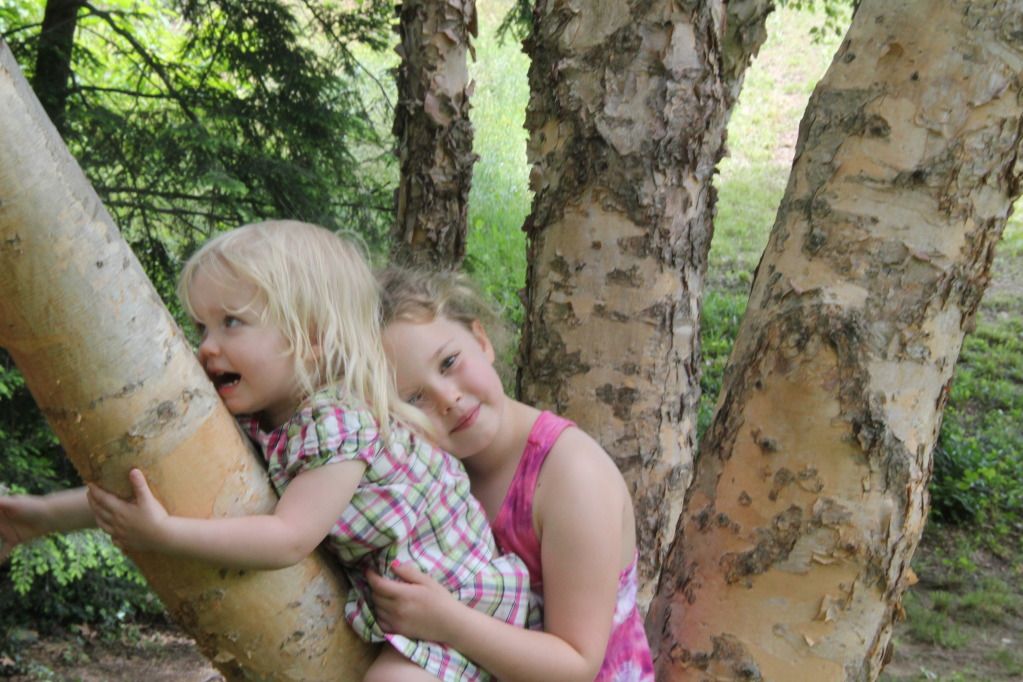 I celebrated Mother's Day with lavish attention and the most best part of being a mother...being around them.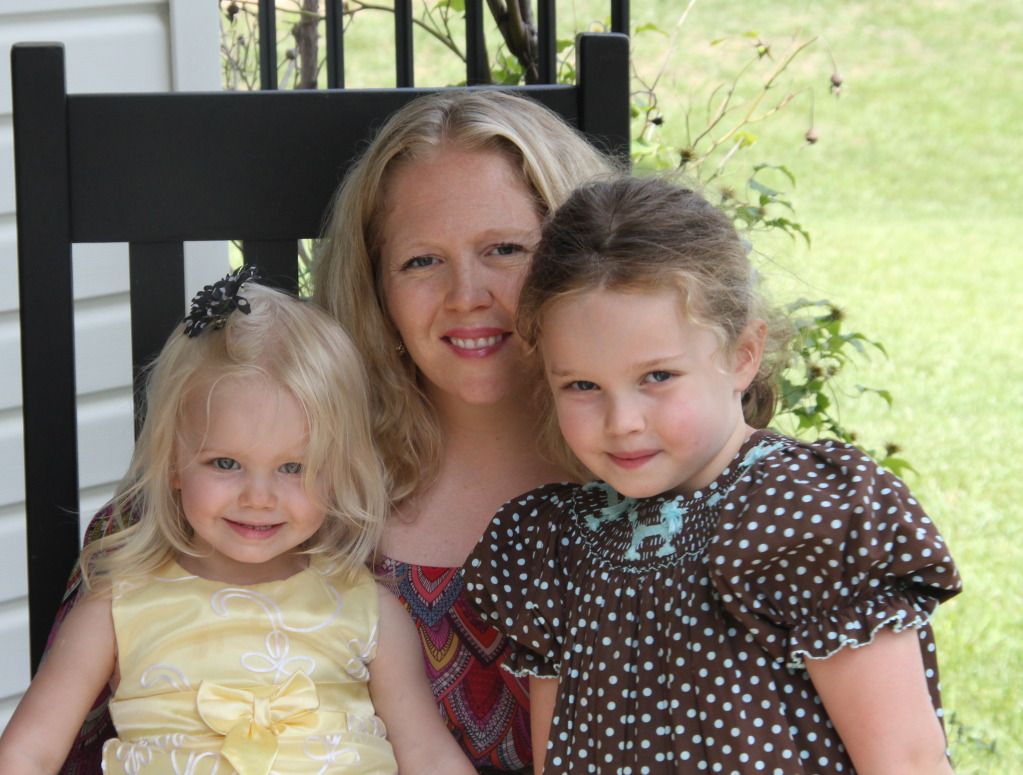 I enjoyed thinking about my own mother and we skyped with her as she opened up what the girls made for her.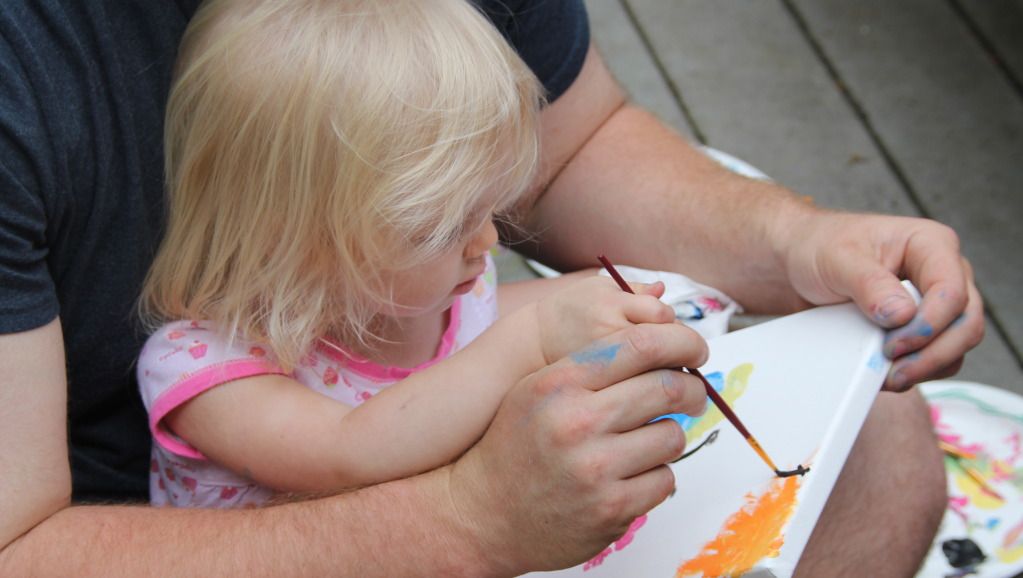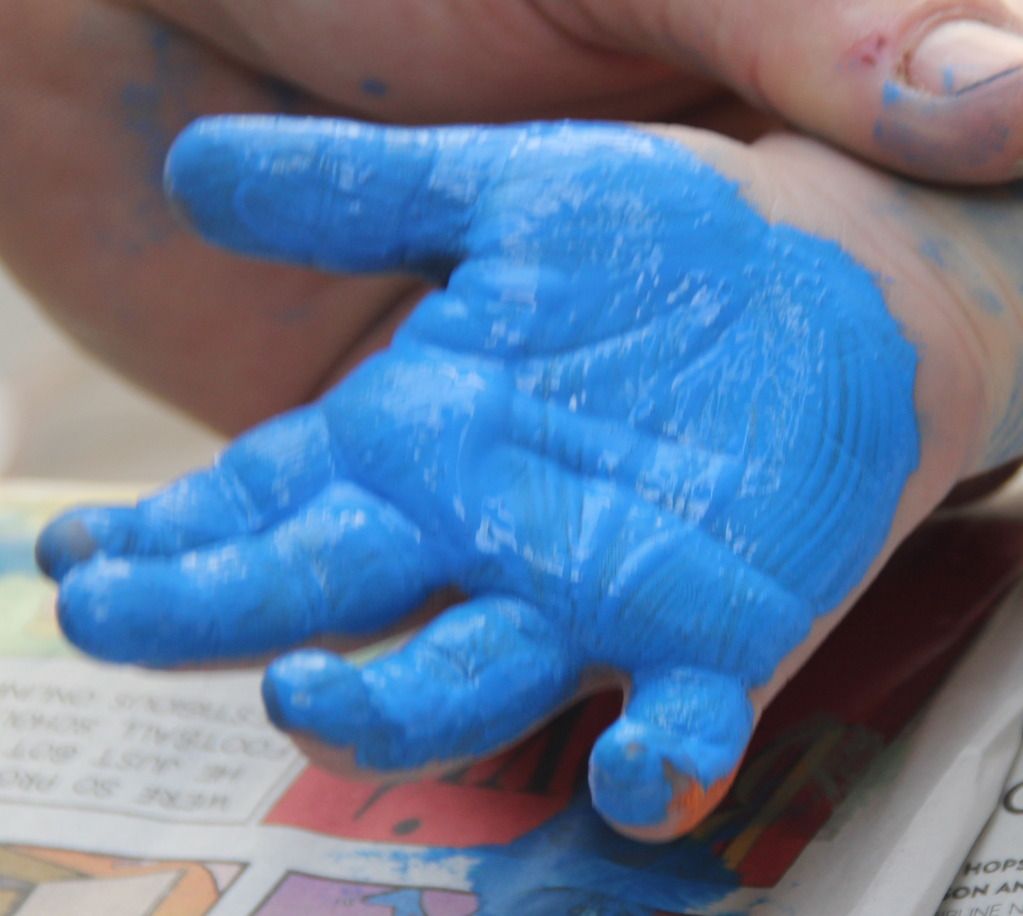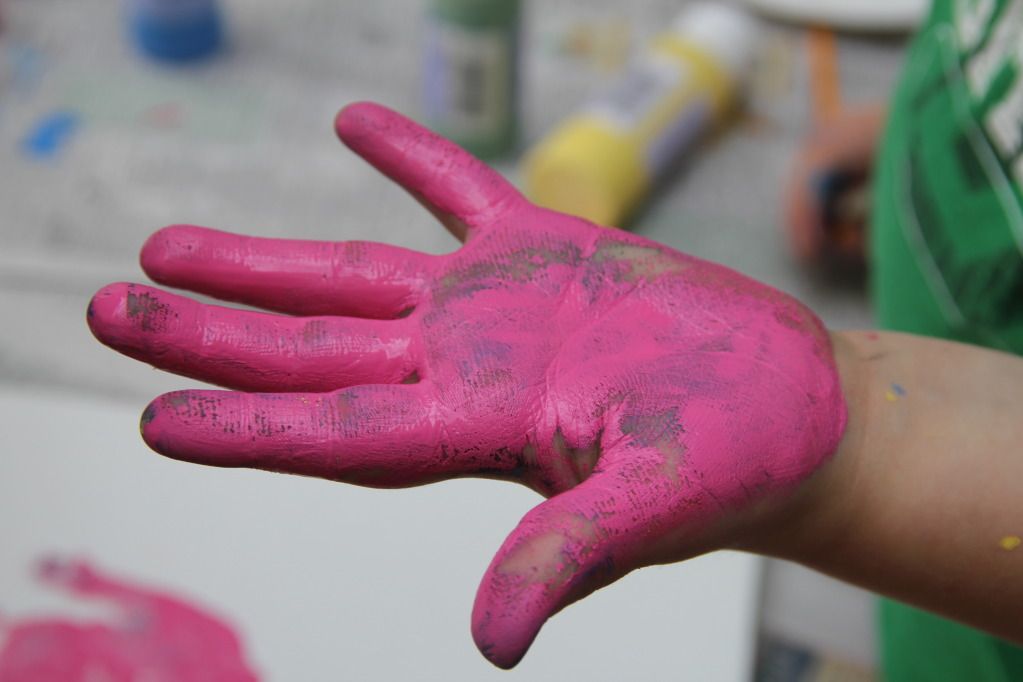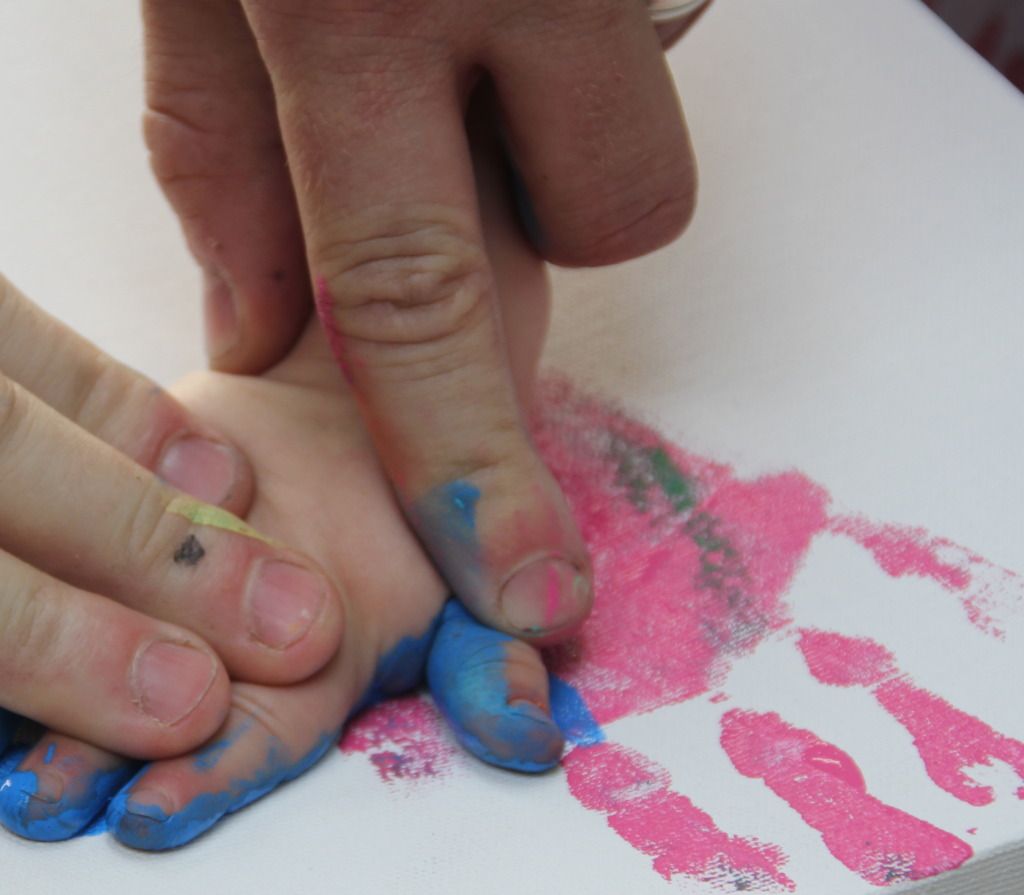 Voila...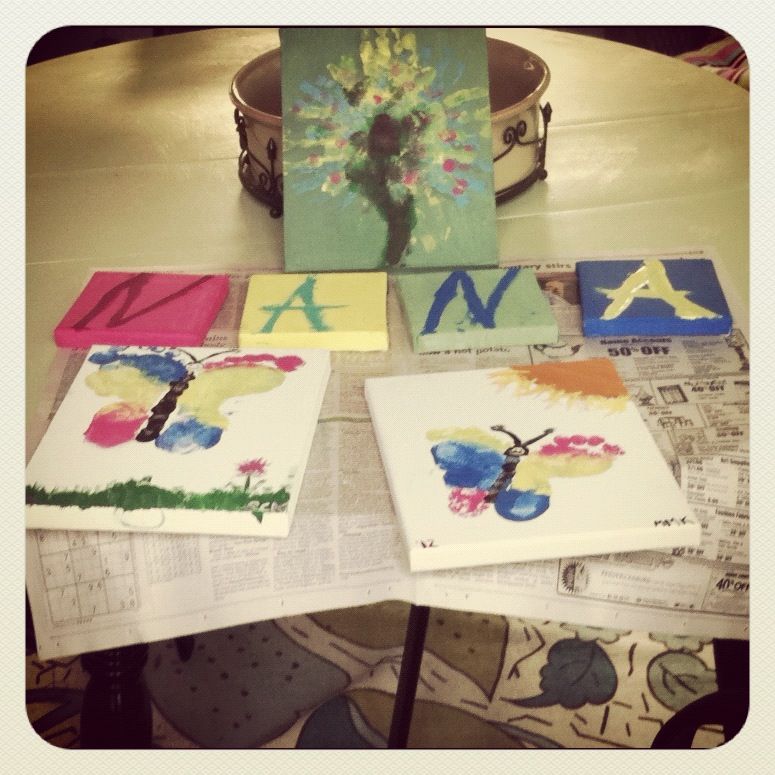 Here are the way crafty things work in our household. I get an idea off the internet of from a friend. This idea came from Miss Diana, daycare provider extrodinaire. I buy the supplies, drink an energy drink, and get completely OVERWHELMED. BJ comes in and saves the day. A few months later I forget that he saved me and/or the project and think he is being a complete jerk for even caring what I'm going to do in this project. I mean, it's not like I'm going to involve him. Why does he even care?!?
See those fabric covered letters in AC's room. His handiwork: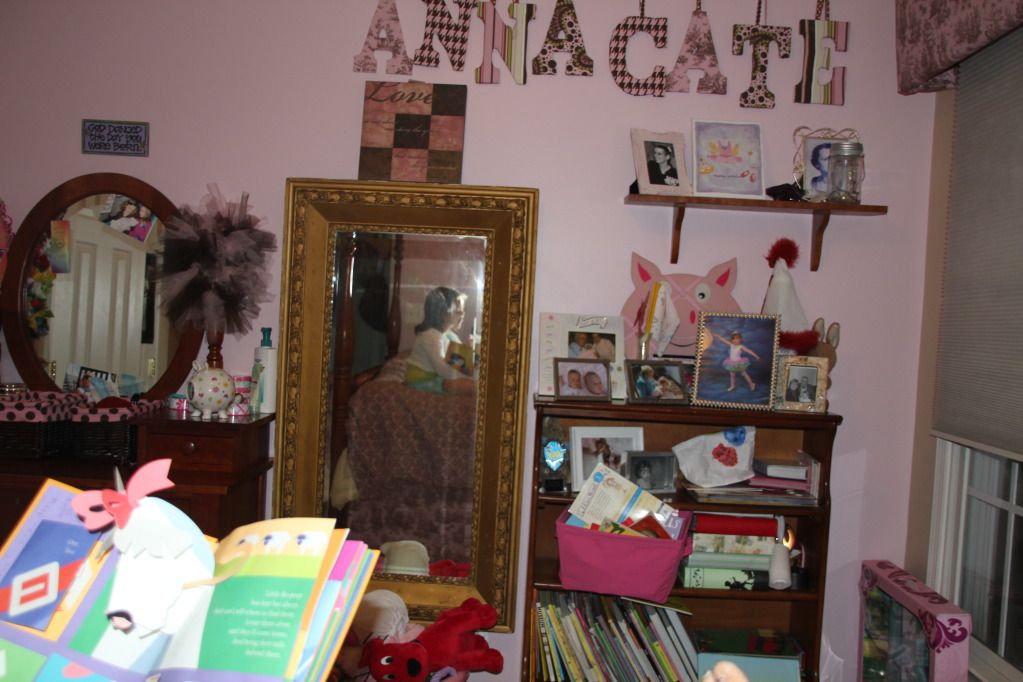 We are such a good team. I get the ideas...he does the work. Like tonight, I wanted to write a blog but I also wanted to make paleo zucchini bread...well the bread is in the oven. He's a keeper.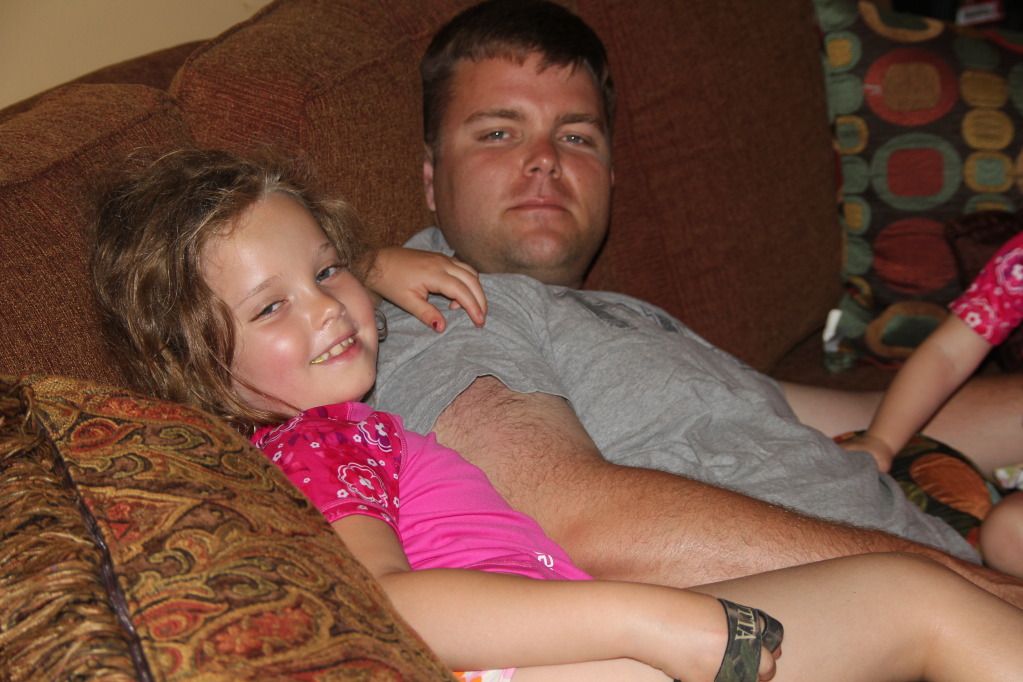 As Spring has turned into summer, Anna Cate has prepared herself for summer swim team with a spring program and we've been so happy how her technique and stamina has improved. She likes her coaches.
Molly enjoyed the ice cream cake at the end-of-season banquet.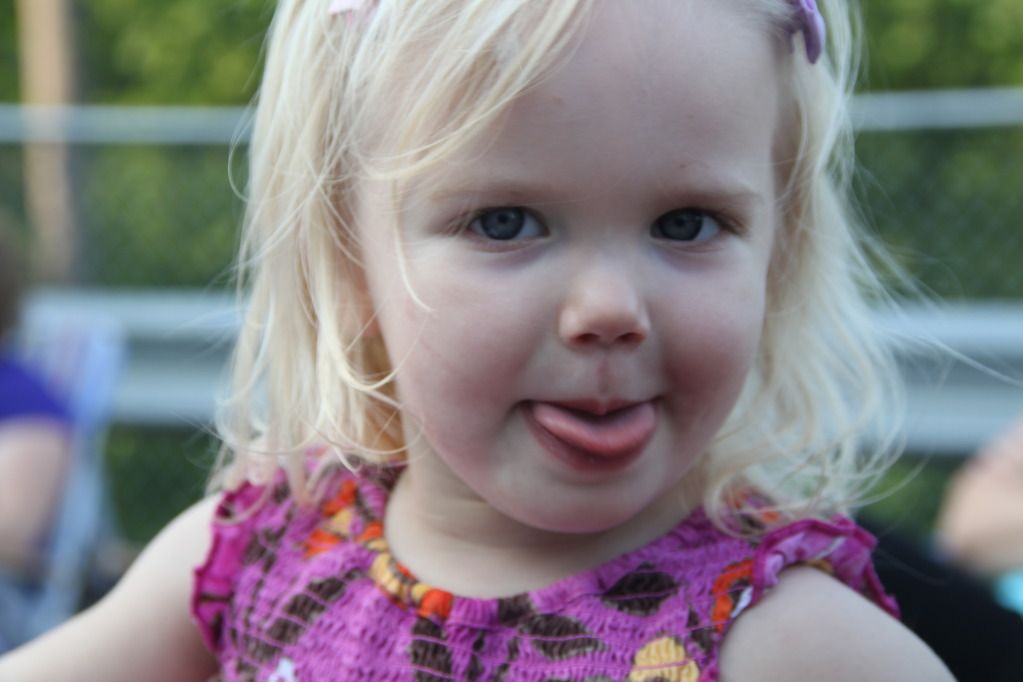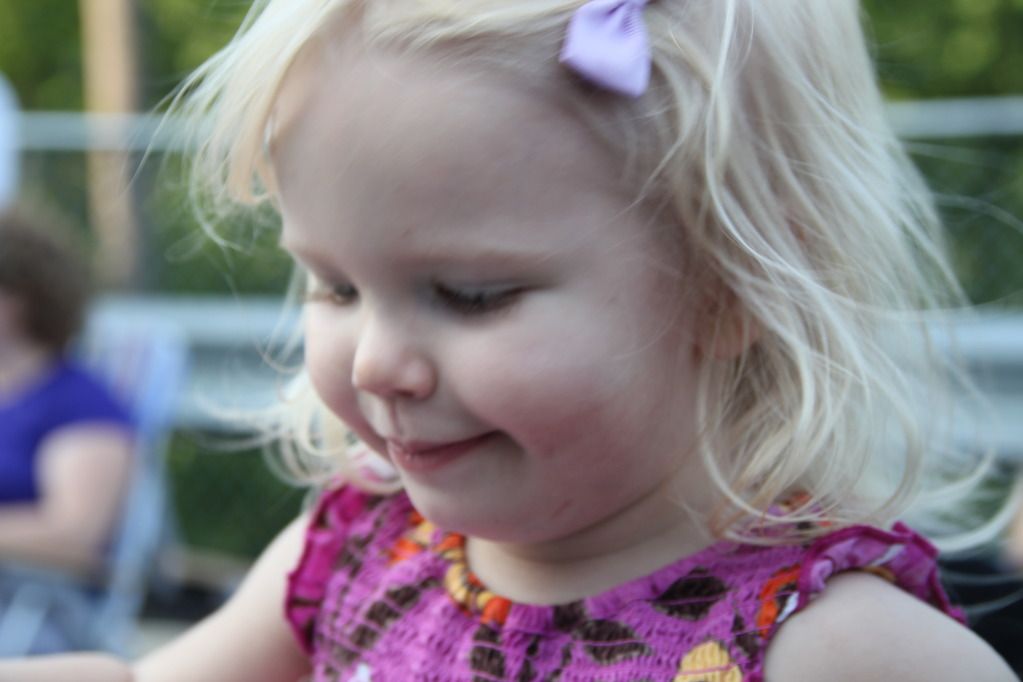 On the Saturday night of Memorial Day weekend, we met Nana Sharon in downtown Fredericksburg to witness the honoring of the Veterans buried on the grounds of the Fredericksburg Civil War battlefield, which include the Civil War and subsequent wars. Over 15000 luminaries lit by the boy scouts were stunning. I told Anna Cate about war, about heroes. I sort of wish I didn't have to tell her about things like that.
But I'm a realist, a History teacher and a Patriot so I think my kids need to know about these things.
To kick off summer, we are starting a new tradition of skipping Sunday morning services to enjoy hanging out together, but we are attending Sunday night contemporary services. A new routine. More quality time together. Quantity and Quality.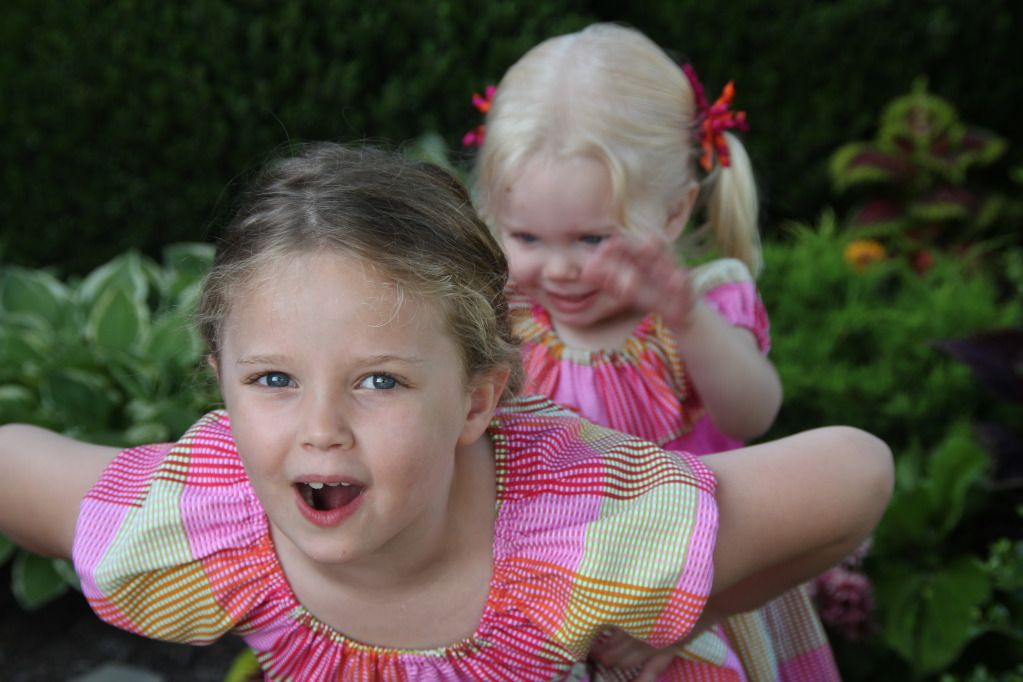 This picutre above shows their personalities so well.
As summer dawns, I look forward to a lot more of times like these.
Hanging Out.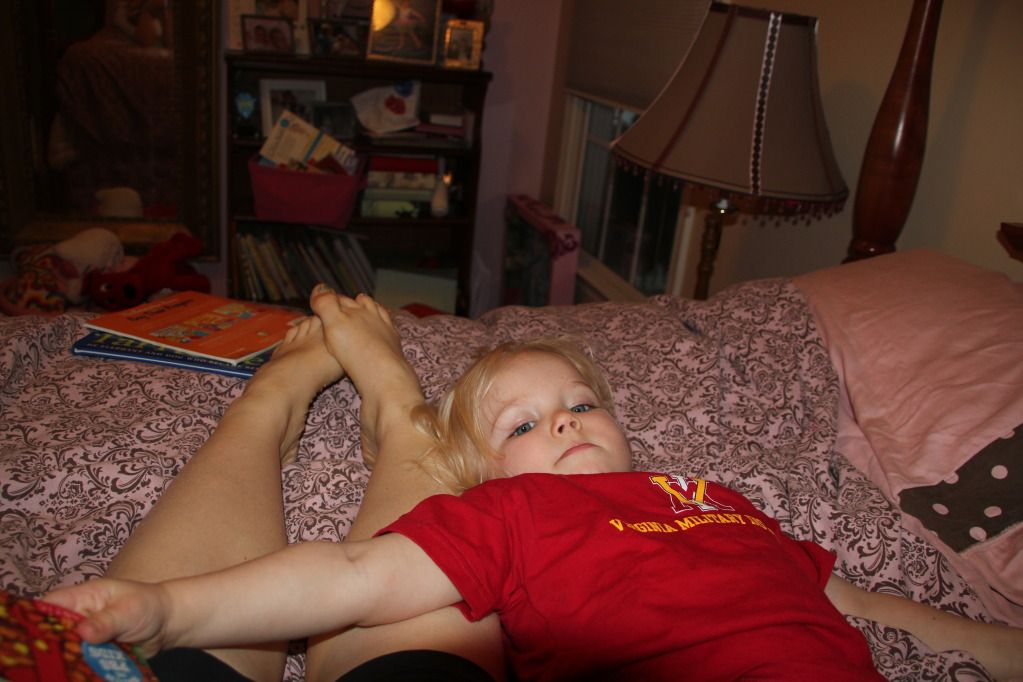 Reading.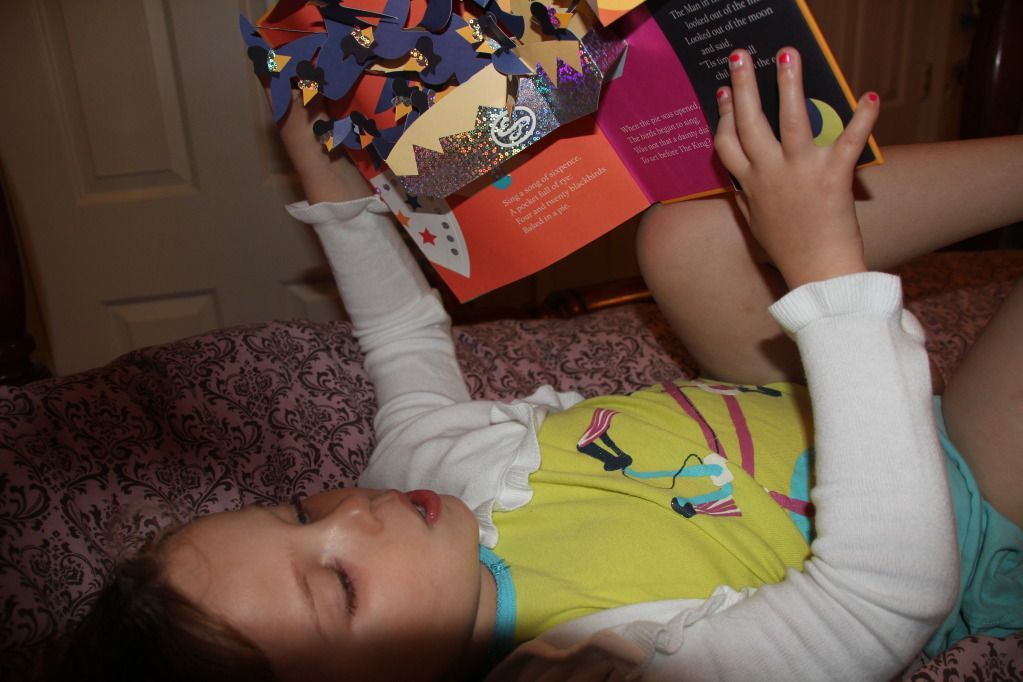 Tarrying.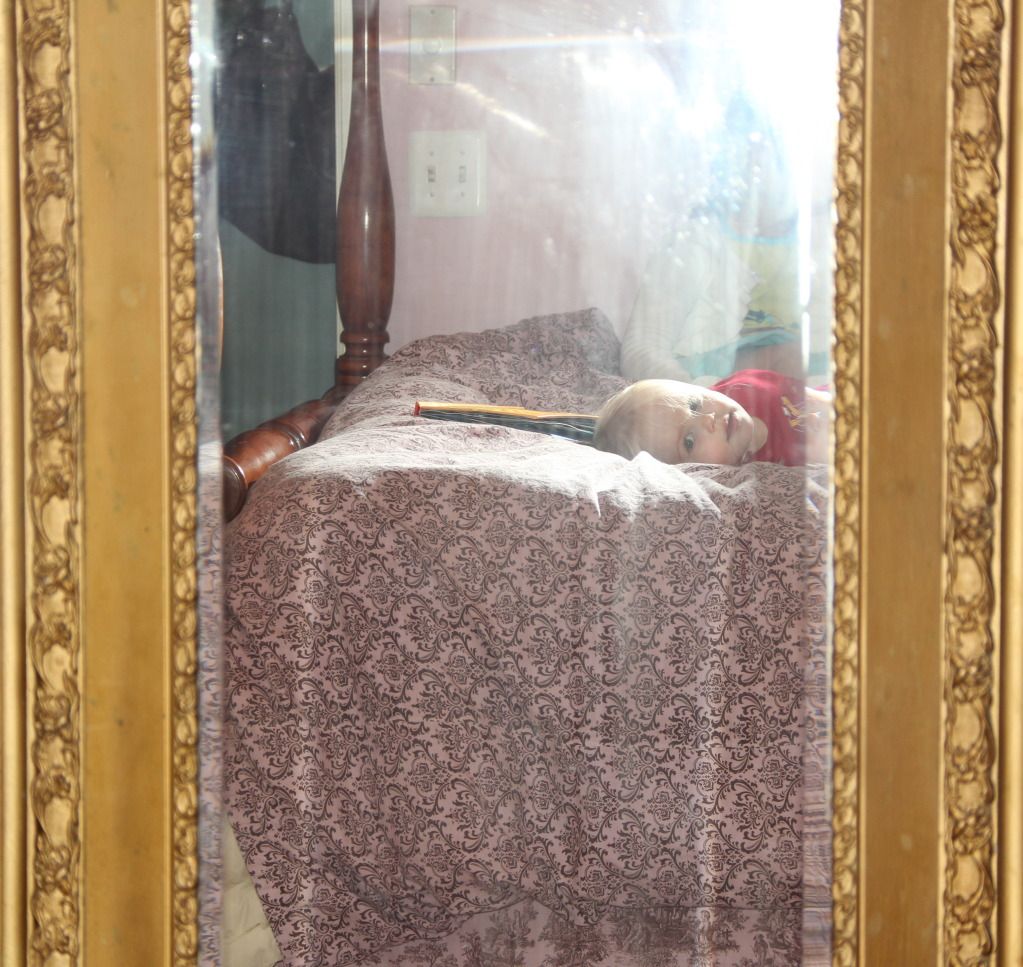 I'm going to focus on my nest and those in it.
"He enjoys true leisure who has time to improve his soul's estate." ~ Henry David Thoreau