Nor rural sights alone, but rural sounds,
Exhilarate the spirit, and restore
The tone of languid nature.
~William Cowper
Anna Cate started school last week and I'll get to that later, but she has an assignment to bring in 3 things to reflect her personality. She chose a lightening bug jar she got for Christmas last year from Daddy Doug, a swim cap and a tshirt from a church's choir performance. Last Christmas, Daddy gave Mom and Anna Cate each one of these jars to represent their summers in Centerville catching lightening bugs among many other memory-making endeavors.
We swim in creeks, go to church and enjoy a "meat and four" with home made pie for dessert in my home town.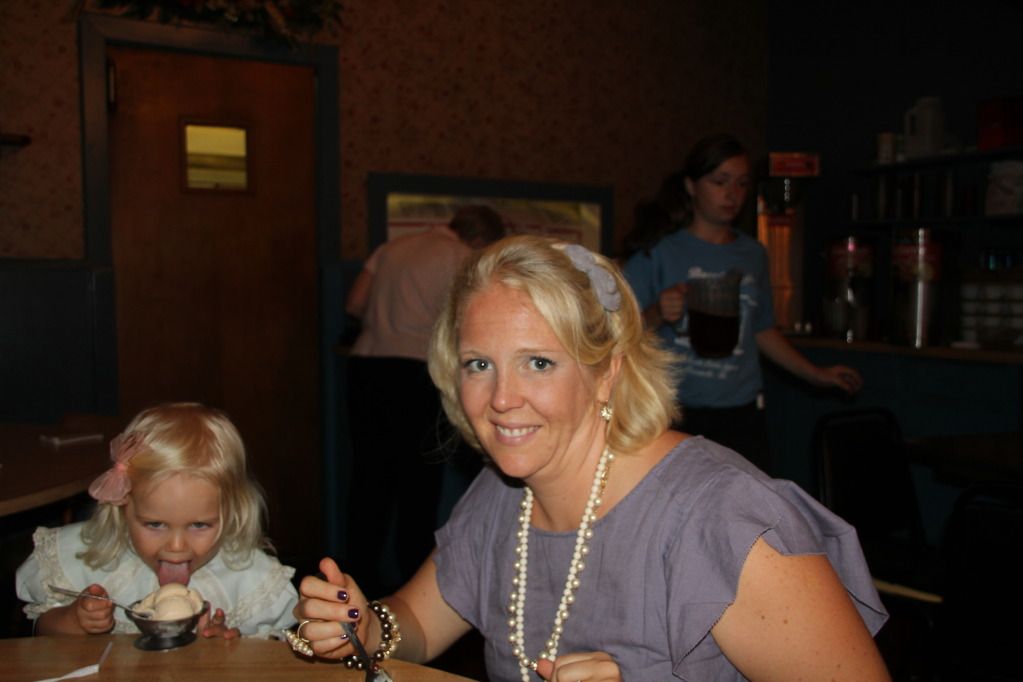 These weeks my children spend in my home town, with their grandparents, is dear to me, and to them. The landscpape of my home motivated me to ask my friend
Jennifer
to take the girls' pictures in this muddy river on the edge of these bluffs. I will treasure these pictures always, like I do these days in Tennessee.
We went to swim in Swan Creek and picnic on the banks twice. Once, on the way there we stopped to visit a family who lives on a lovely farm they call, "Almost Home."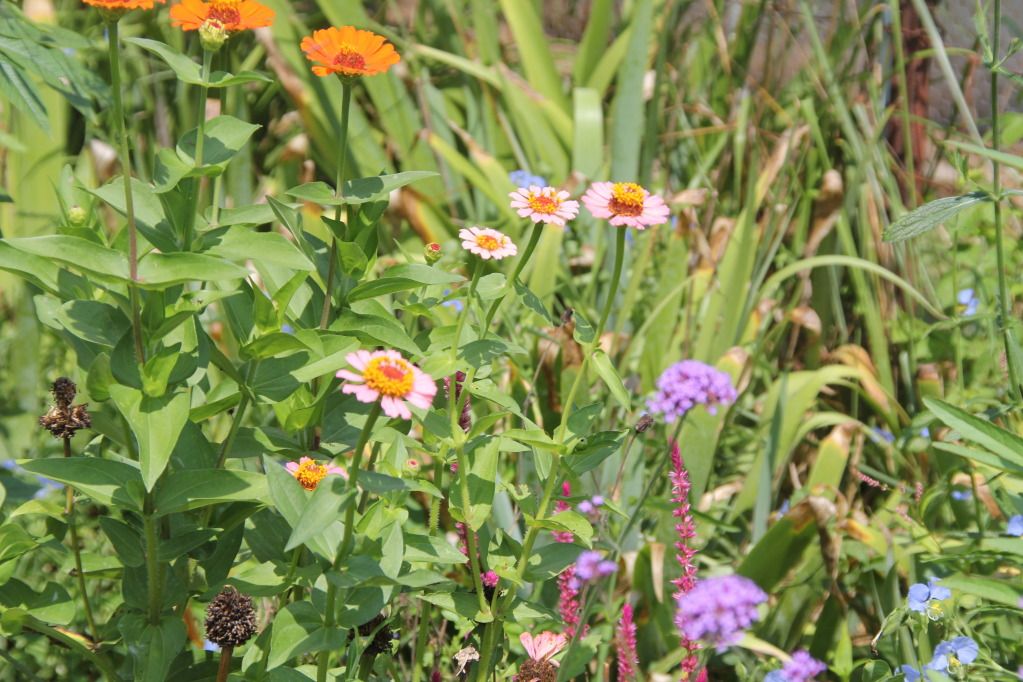 A sweet family with a 13 year old girl has become friends with my parents because they arrange flowers for country church my parents attend. This girl seems quite responsibile in helping to take care of the place, is home schooled and finds companionship in nature. She raises these chickens and sells their eggs.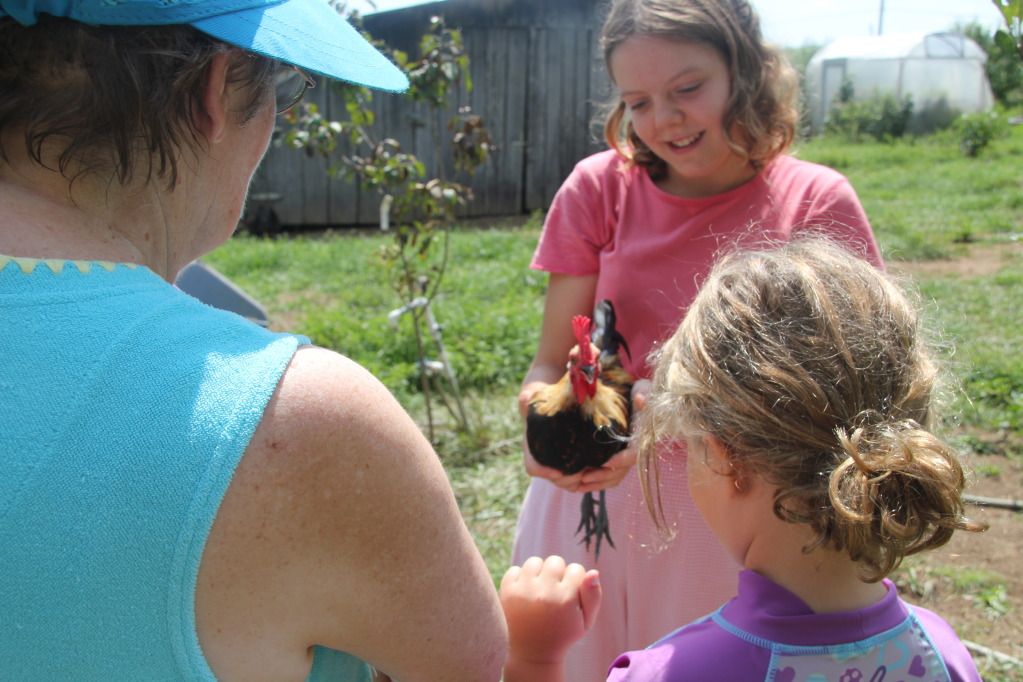 As we were leaving, it occurred to me that she might be lonely and would like to go to the creek with us. When I asked if she'd like to join us, her face lit up. I offered her time to go get her bathing suit on, but she went in her clothes and shoes (with holes in them). It was a lovely little trip to the creek.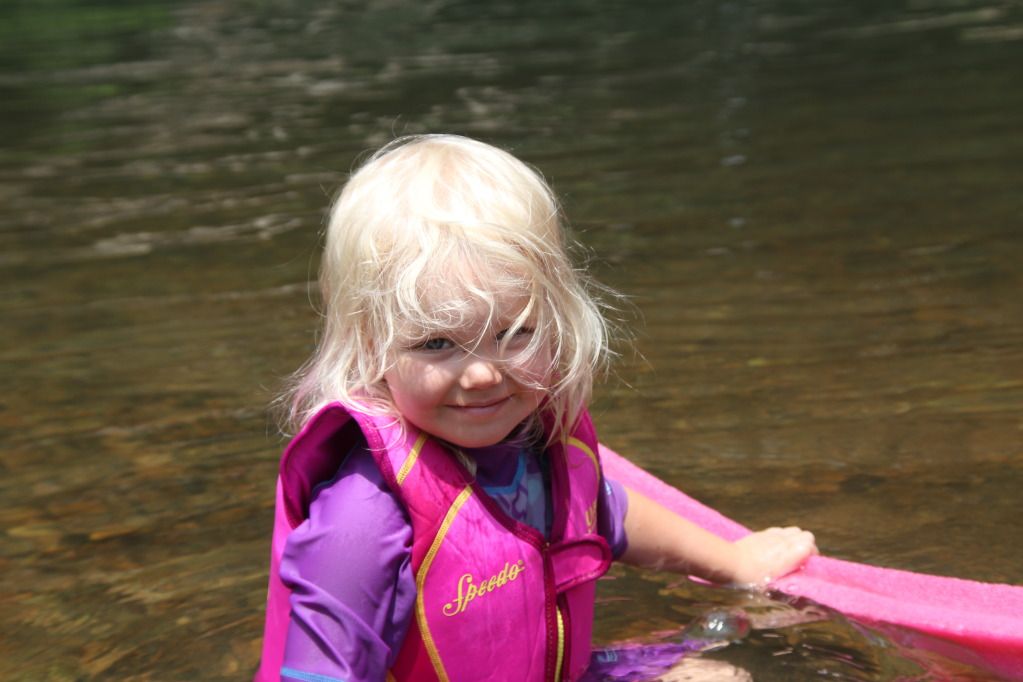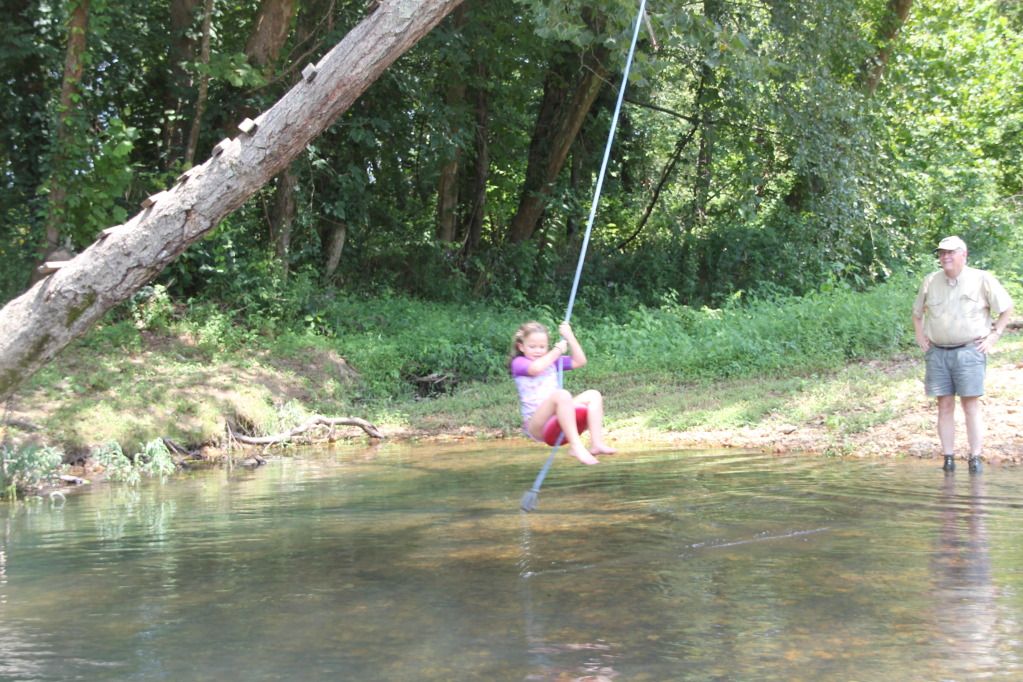 I spend so much of my time trying to entertain my children. Sometimes, I feel a tad deprived of interaction that we live on a side of our neighborhood with not enough young families that Anna Cate doesn't have playmates in the street. Then, I meet this young lady whose life revolves around her family, nature and her church and yet I didn't her whine and seriously doubt she ever does.
While I struggle with expesive taste and am cursed with the same ailment of my children, always wanting more, I find so much comfort in the simple things in life. So much serenity in being around people whose tastes are simple and pure.....which is not the same thing as a simple person. Experiences like these are a big piece of why taking my girls to my home is so important....for them, and for me.
Being out in the country is so good for my soul.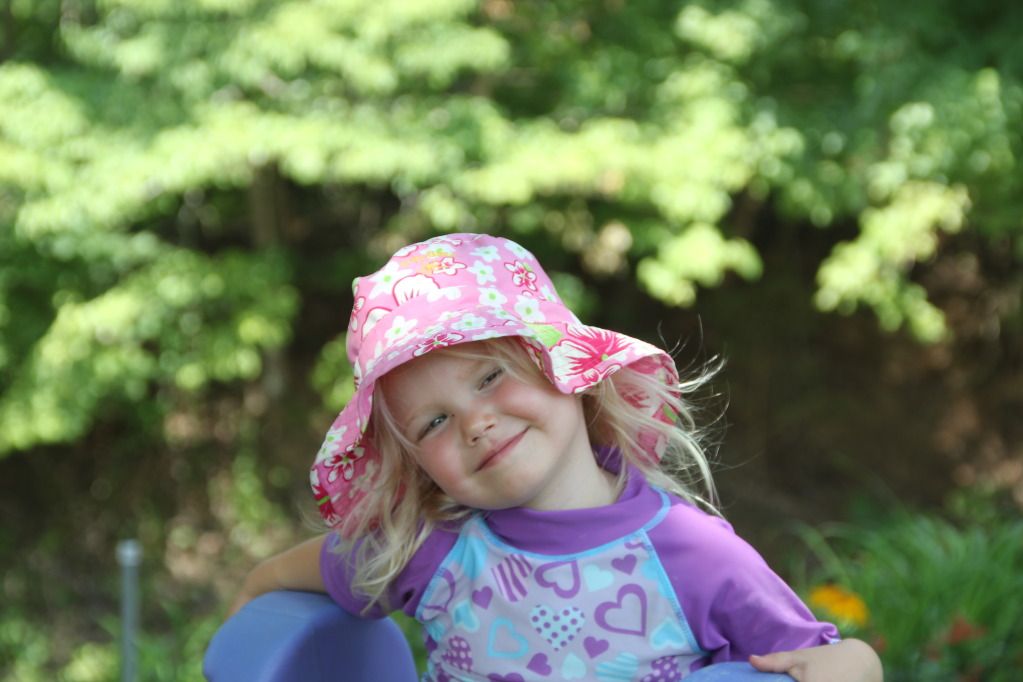 And for theirs. These 2 weeks...only 1/26th of their year help to form their spirit.
Or at least, I hope so. Anna Cate chose the lightening bug jar as one of only three things to describe who she is.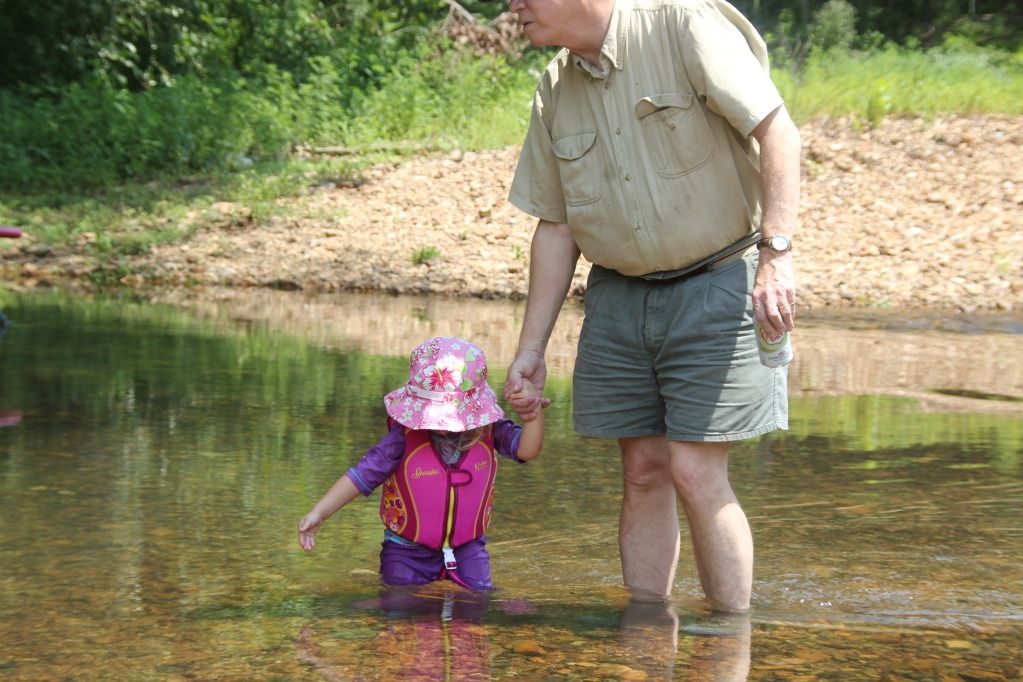 So if you live near a creek or near a trail or a place where there isn't a subdivision, say of prayer of thanksgiving and enjoy it. There is so much we have here in Fredericksburg, so much my kids will have that I didn't have, represented by those other two things Anna Cate used to describe her personality (swim team and a thriving children's program at our church). But I don't think for one second that appreciating these opportunities does not make them deprived of other experiences that we try to provide in a little window in the summer.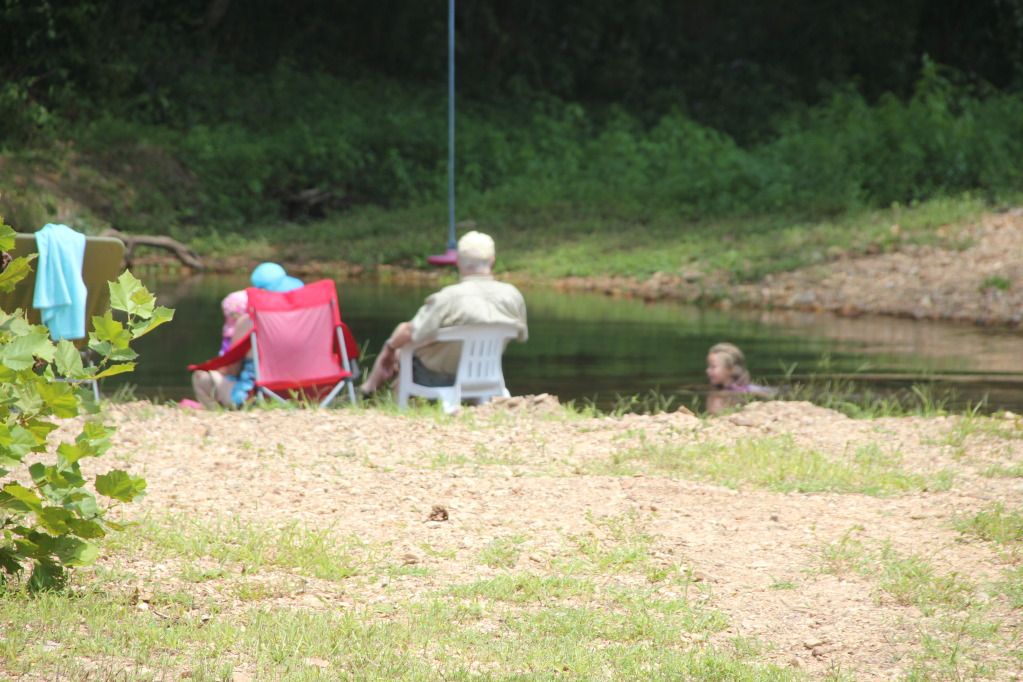 As much as I converse with sages and heroes, they have very little of my love and admiration. I long for rural and domestic scene, for the warbling of birds and the prattling of my children. ~John Adams
Thank you Nana and Daddy Doug, and that sweet girl whose name I can't remember and dear friends like Dana and Allston, and front yards on Perry Street with lightening bugs who help them experience creeks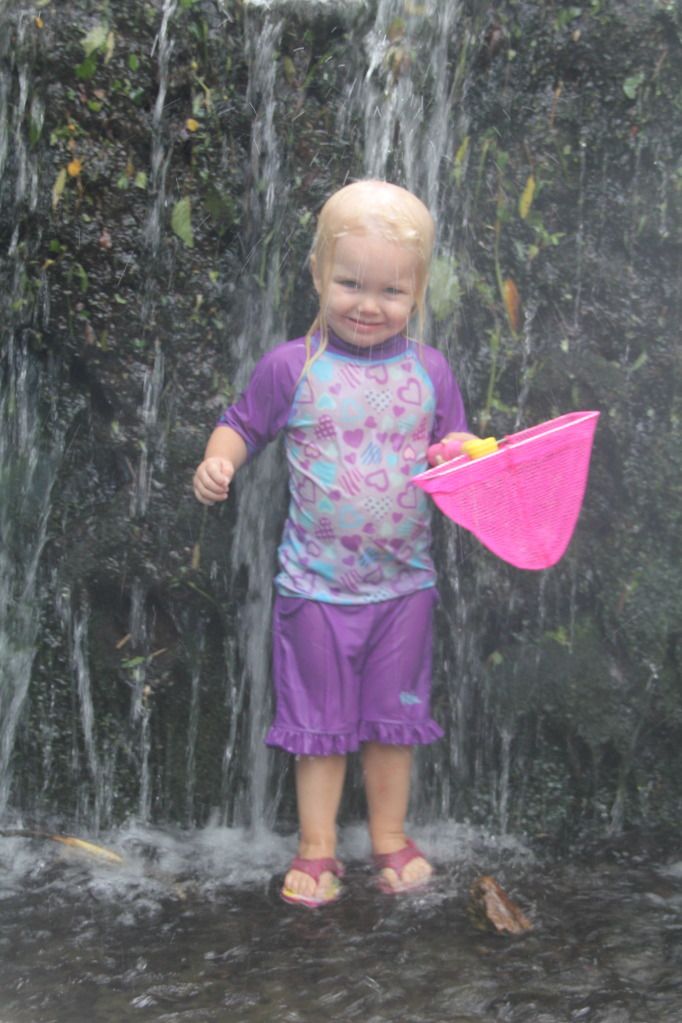 and the beauty of a bit of summer in Tennessee.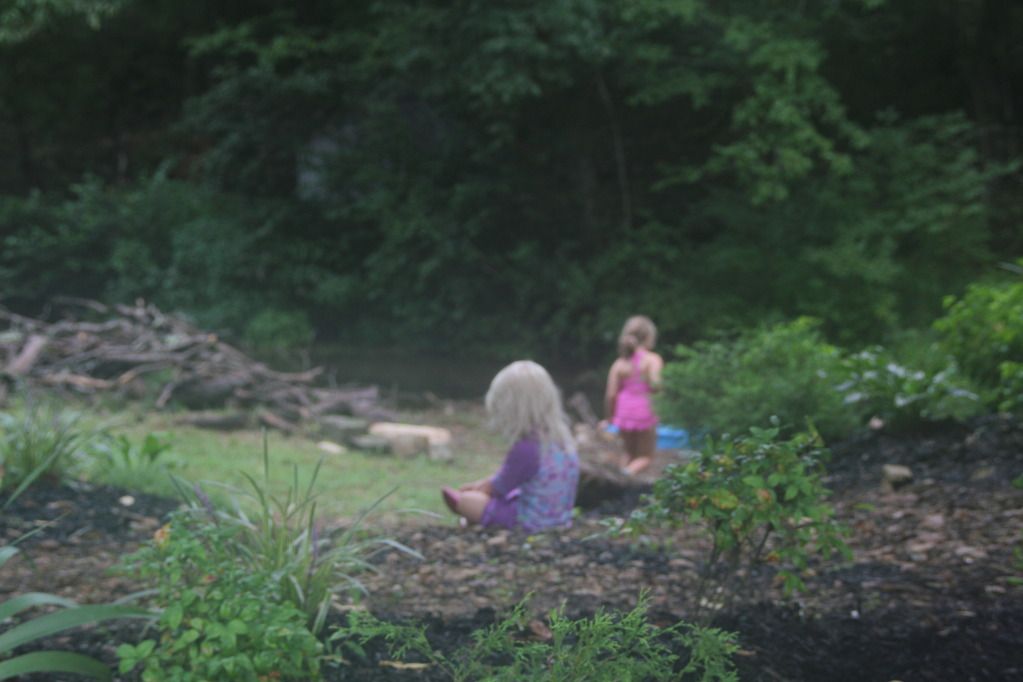 I roamed the countryside searching for answers to things I did not understand.
~Leonardo da Vinci