I started writing this last Sunday, but finishing up tonight.
Sunday, December 30. We have been in Tennessee a week now. Several times over the last several days, I've said, "what day is it" only to forget in mere minutes. It is such a nice thing to not know or really care what day of the week it is. Our normal life is so driven by what day it is, Tuesday and Thursdays are swim; Wednesday and Friday crossfit kids, Wednesday night is church, Sunday morning is church, every other Thursday is Girl Scouts, Saturdays are Farmer's Market excursions, sprinkled with birthday parties or errands. I love it all and there is nothing I want to give up, but put this all in the mix of both BJ and myself working full time, getting in workouts, grocery store trips and keeping up a household, it wears me out. BUT BACK TO CHRISTMAS....
We've enjoyed family visits.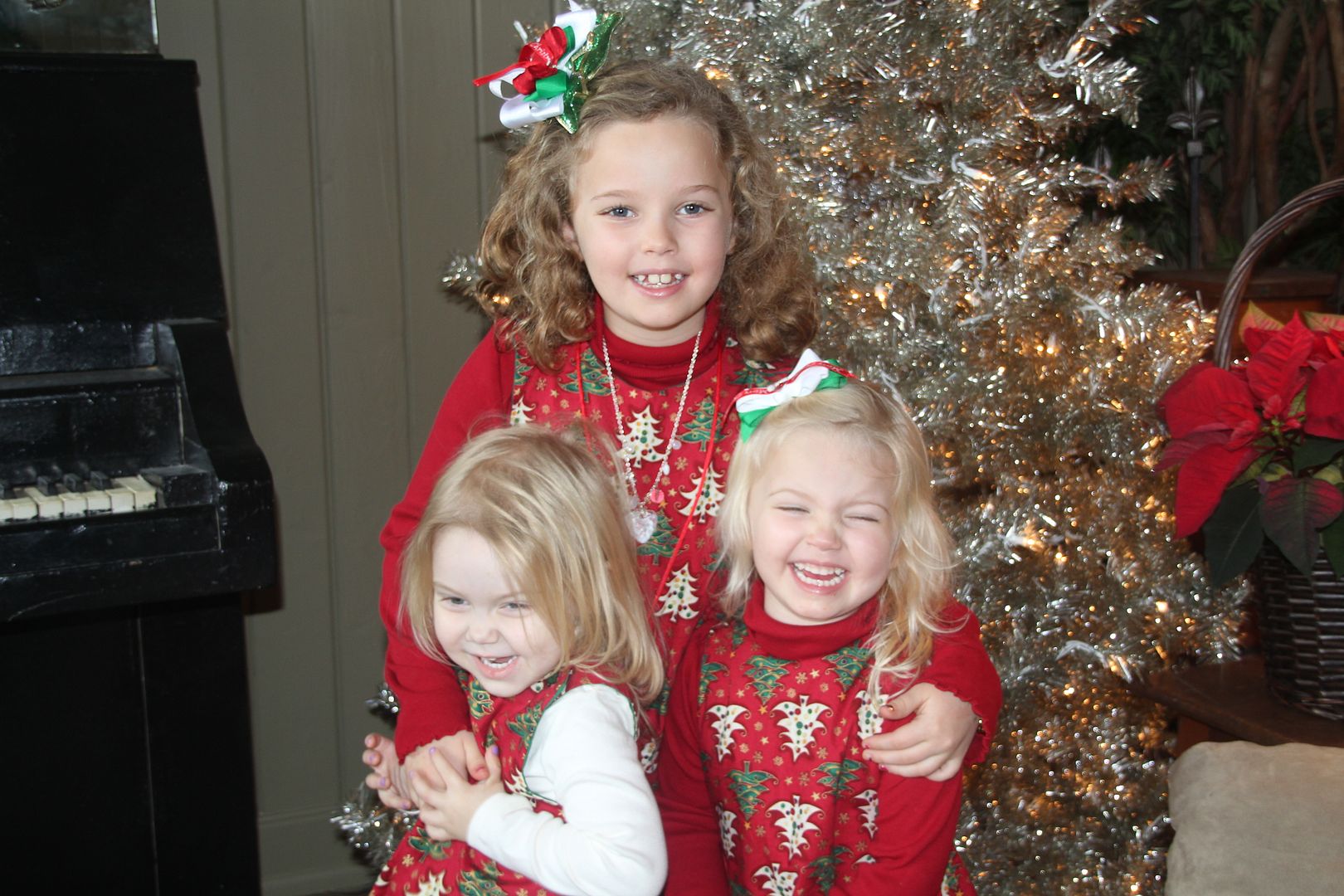 Doing Christmassy things with Nana. Molly Mae likes the sprinkles.
Candle light cerermony at church.
The girls looked for the location of Santa Claus on the internet, and hung out in their Christmas pajamas with their cousin, Kitty, on Christmas Eve.
And were excited to wake up to see he had found them.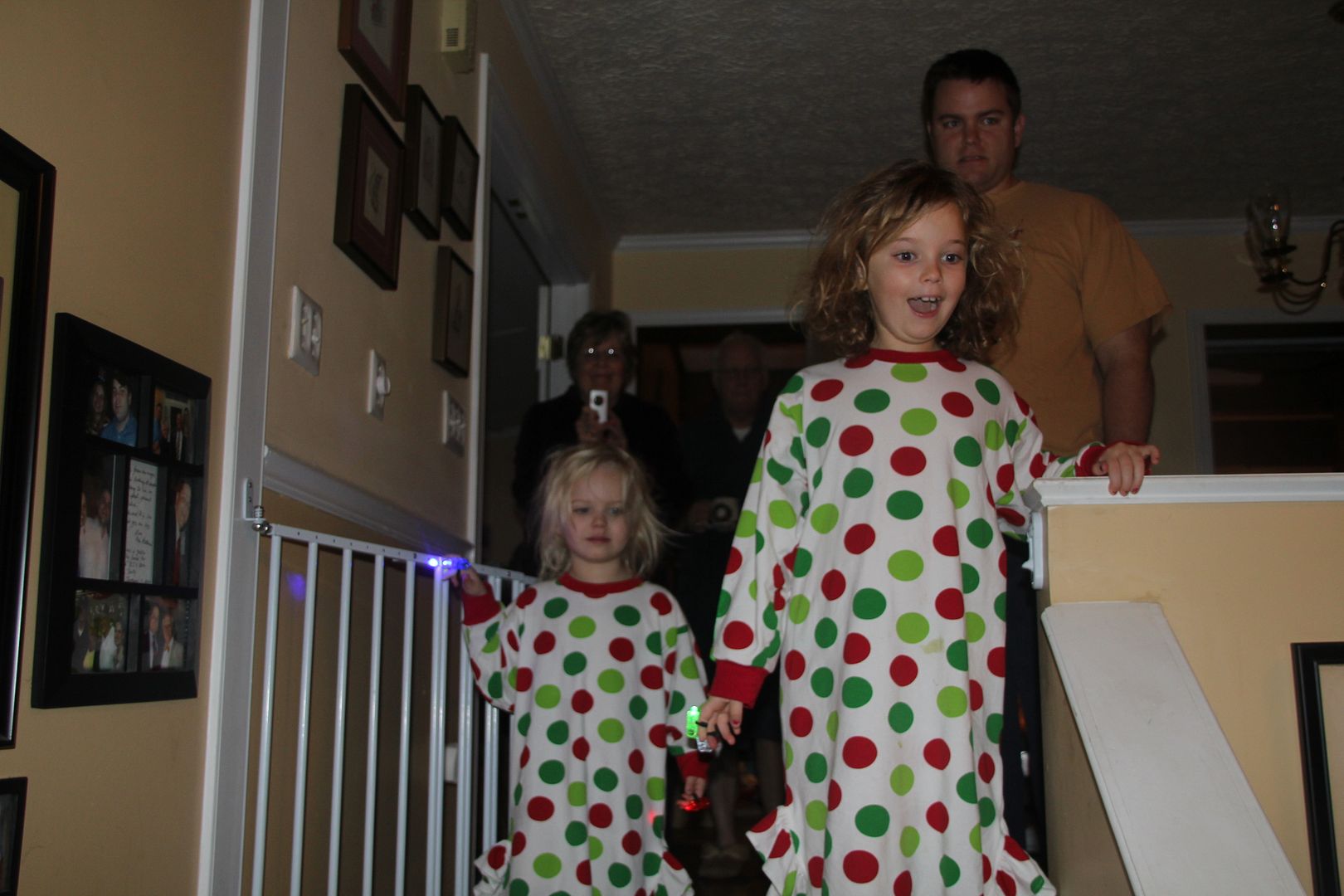 We enjoyed a lazy day playing and being together. Molly Mae loves her bacon.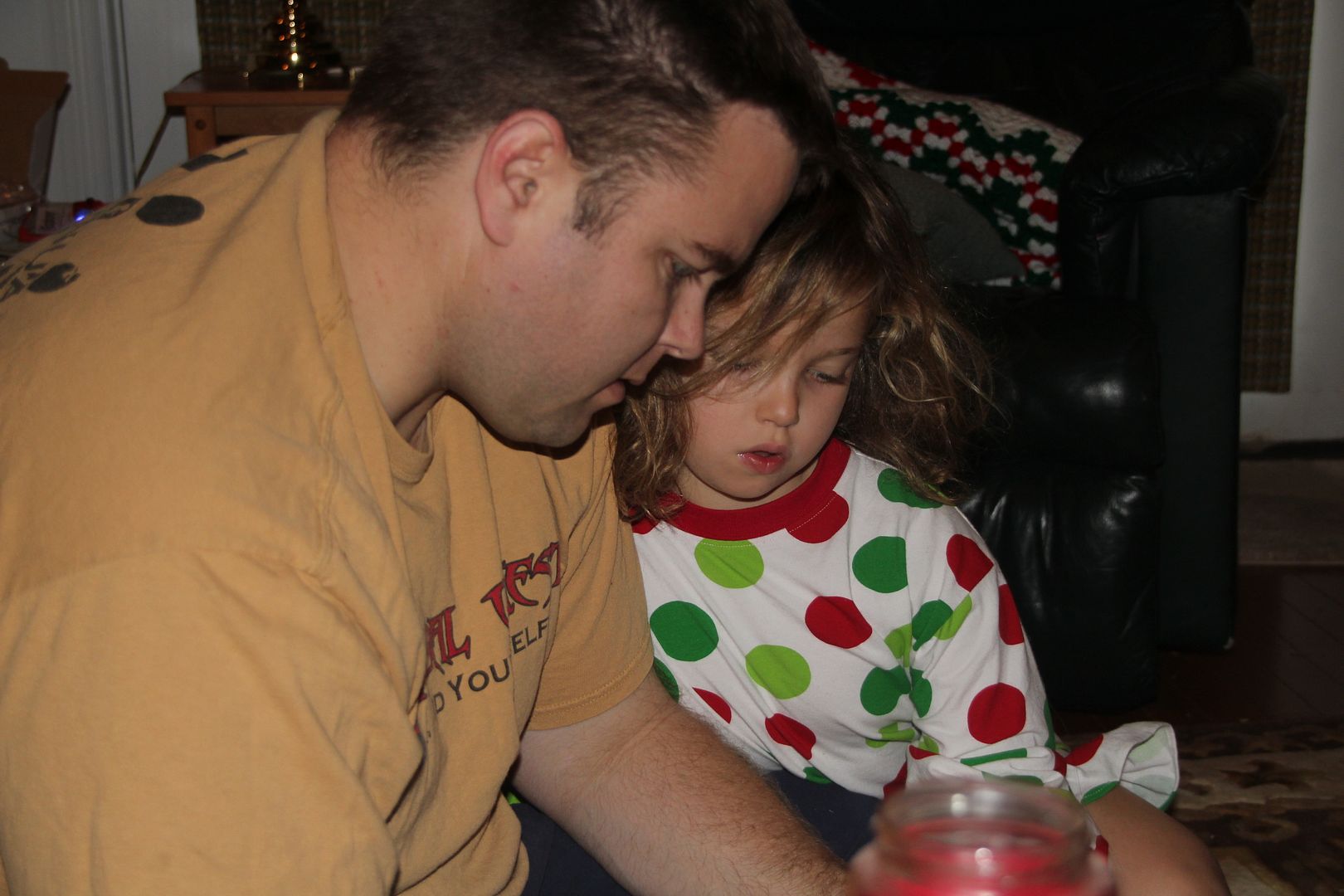 Then in the afternoon, we enjoyed time with Douglas, Becki and Kitty.
These girls had the chance to practice some sharing skills.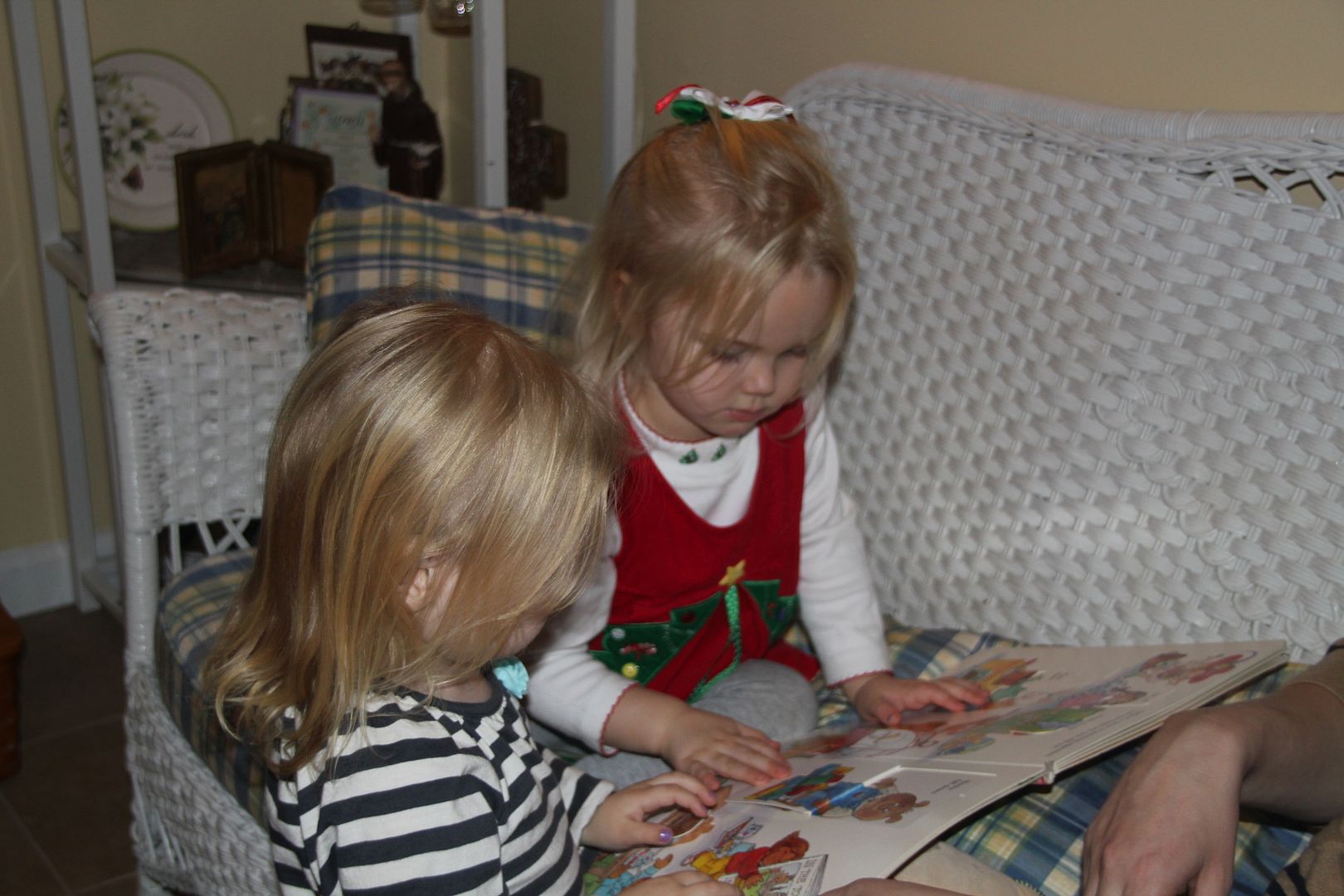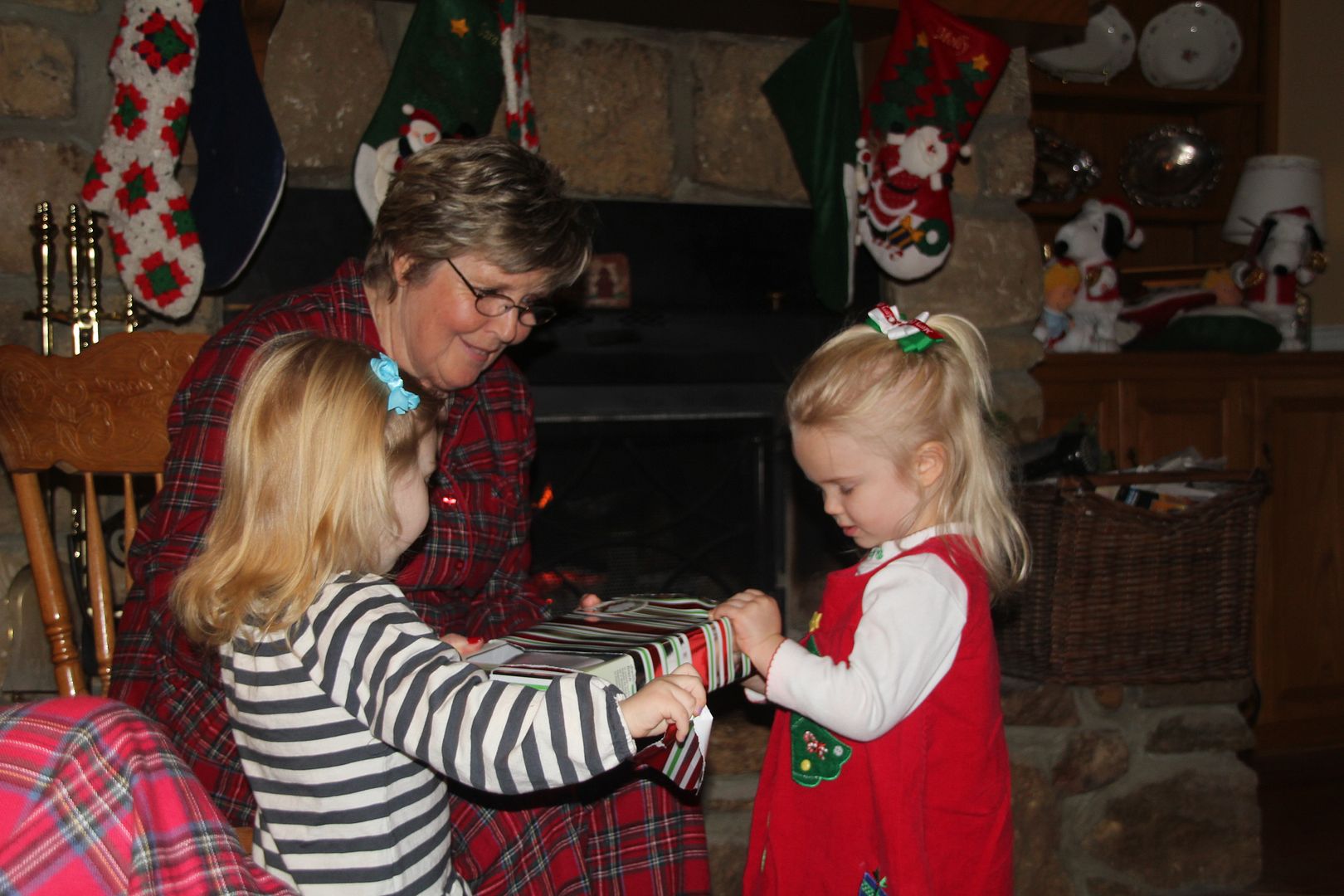 I love this picture of Molly and BJ.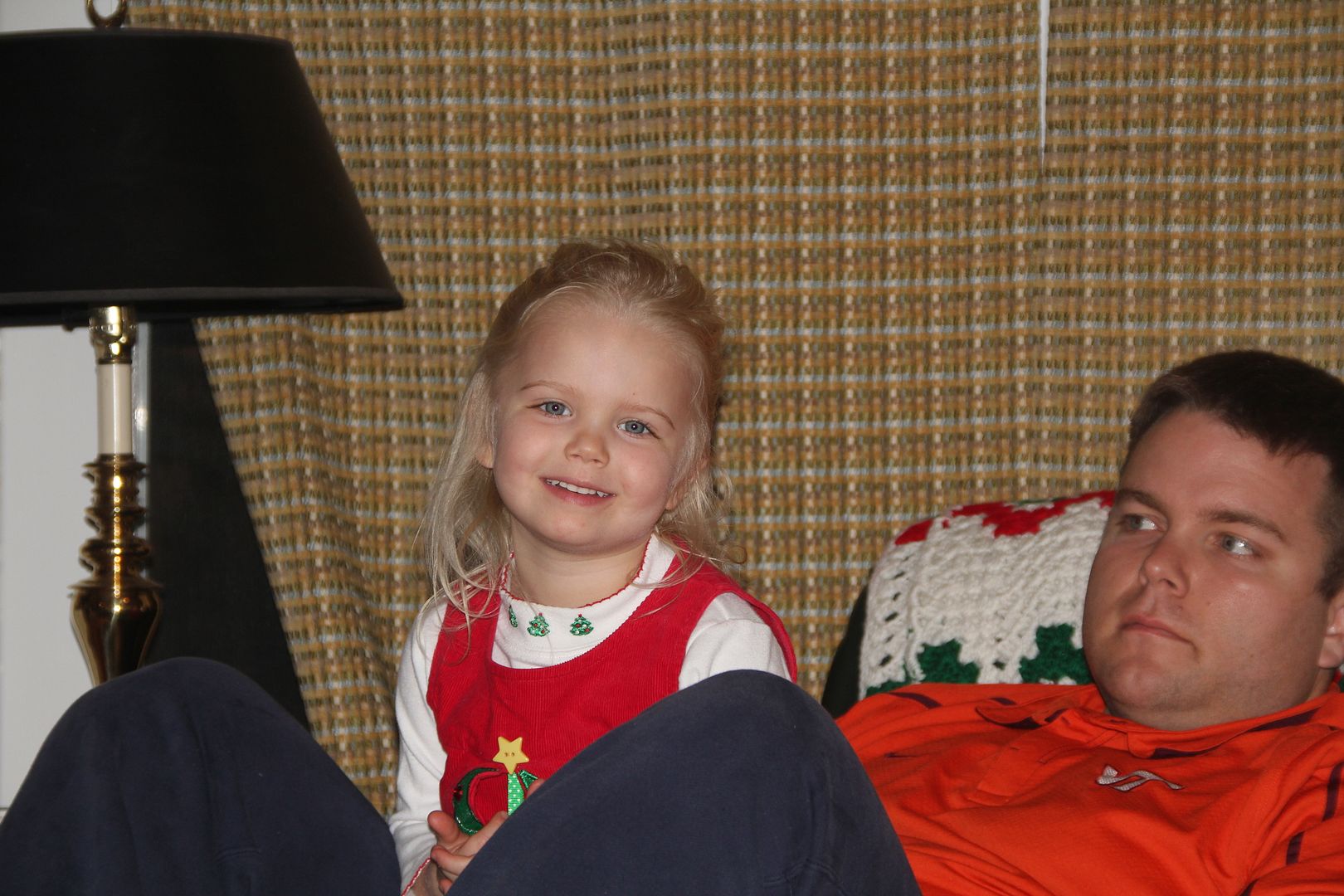 In addition to all the traditions of Christmas with Nana and Daddy Doug , we reveled in time with Douglas' family, some quick visits with friends and the chance to cheer Vanderbilt on to victory in the Music City Bowl. It was a break, and I think that was best represented by the fact that I didn't know what day it was! My life is directed by work, activities and schedules and it was so nice to press stop to that in my head. It got me thinking about how I can be more present in the moment and not consumed with the day and what we have to do, and what I concluded is that for now, I can't. Yet, breaks like these rejuvenate me to get back on the wheel of life determined by the days of the week. I guess the good life lies in the balance of both the schedules and the lack thereof.
Happy New Year!
"The goal is to live a full, productive life even with all that ambiguity. No matter what happens, whether the cancer never flares up again or whether you die, the important thing is that the days that you have had you will have lived." -- Gilda Radner