When Anna Cate was 4 months old and we visited Centerville, Nana threw a lovely party so people could meet her.
Four years later, that baby became a big sister and wanted to help her Nana show off her baby sister and her baby cousin, giving Nana an excuse to throw another party. We have two new babies to celebrate, our Molly and my brother and sister-in-law's new daughter, Kathleen Waitt Elizabeth Bates, "Kitty."
And so another party is thrown...NANA style, which means a lot of pink, too much food, and sweet times.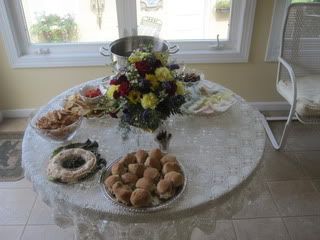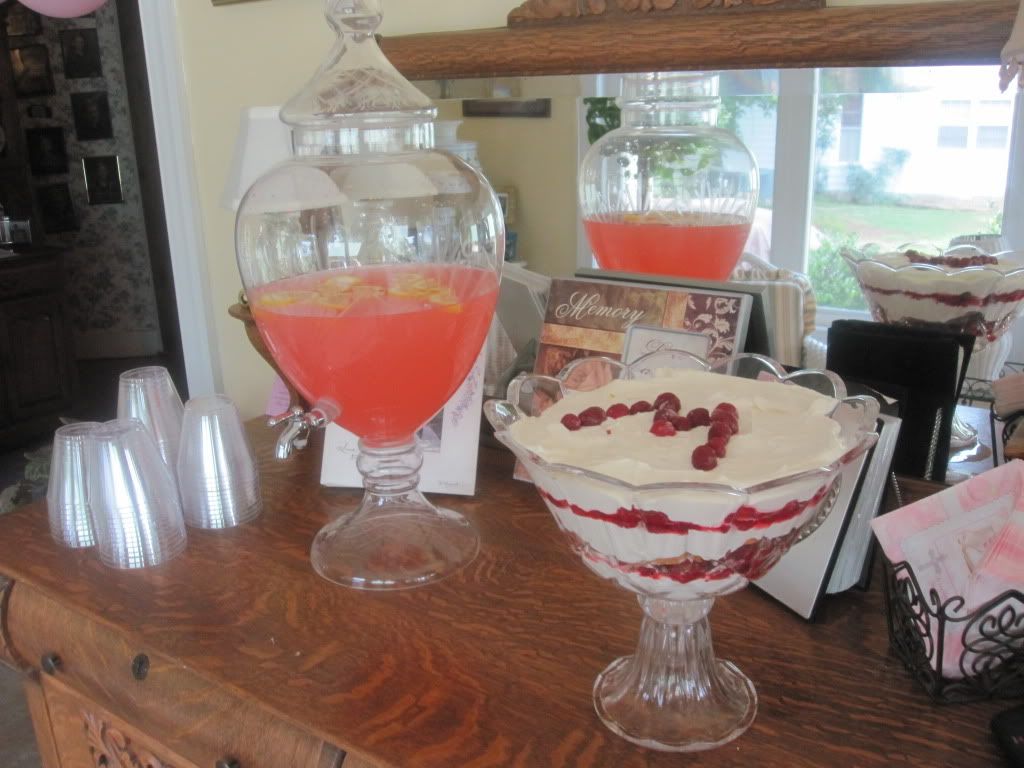 Abby made two trifles (one with an M for Molly, and one with a K for Kathleen, Kitty)
Good friends came to chat and hold babies. Shelda (below) has been my friend since I was just a tad older than Anna Cate, and her daughter was the flower girl in BJ and my wedding.
I get to introduce the girls to the most generous man I know, Walter Nunnelly. His grand-father and my great-grandmother were brother and sister, so clearly we are separated by generations as well as distant relations, but the way he extends himself to my family model the value of family and home so dearly. My Granny grew up playing on the farm her grandfather Walter Nunnelly owned that this Walter now owns with his dear brother, Bill, who also came to Nana's party. My Granny loved her Nunnelly family so it is very, very special for me to introduce my girls to these Nunnellys.
Anna Cate got to play with new friends, and their gadgets.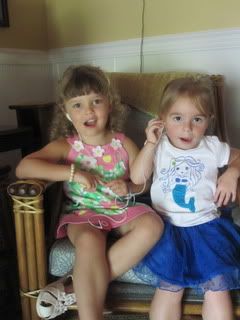 I love watching my brother be a Daddy: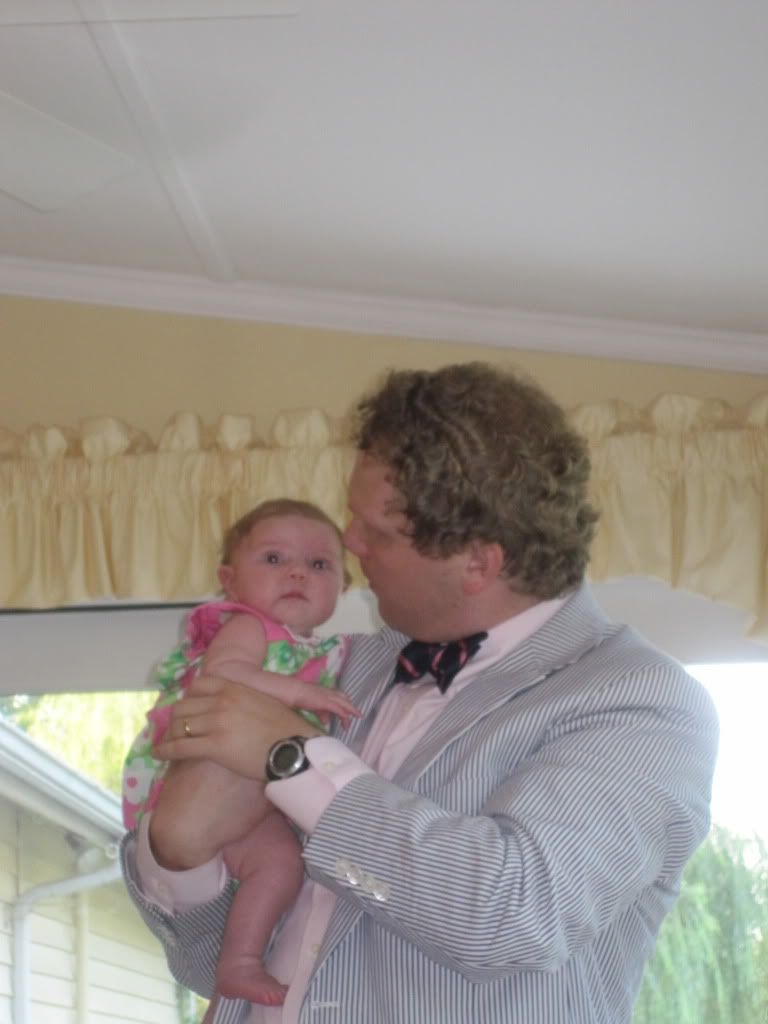 I knew he'd be a great at it -- he is a FANTASTIC uncle. Anna Cate adores him, even though he scares her silly with tales of dragons living on Duck River.
This is my family in Centerville, Anna Cate and Molly Mae, this is your family. I know these are precious memories we are building, and you probably won't remember the perfectly pink lemonade or the fancy food or even the friends' names, but you will remember how much you are loved, and this is the way Nana shows you. Check out how being around family makes Anna Cate think the camera is still just on her: the magic of grandparents.
Kitty, it is special to share this memory of celebrating you together with Molly. Douglas and Becki, I know we will love sharing this journey and enjoy watching these relationships among our family bud.
Molly Mae, that is just not true whatever they say about not doing as much for second children......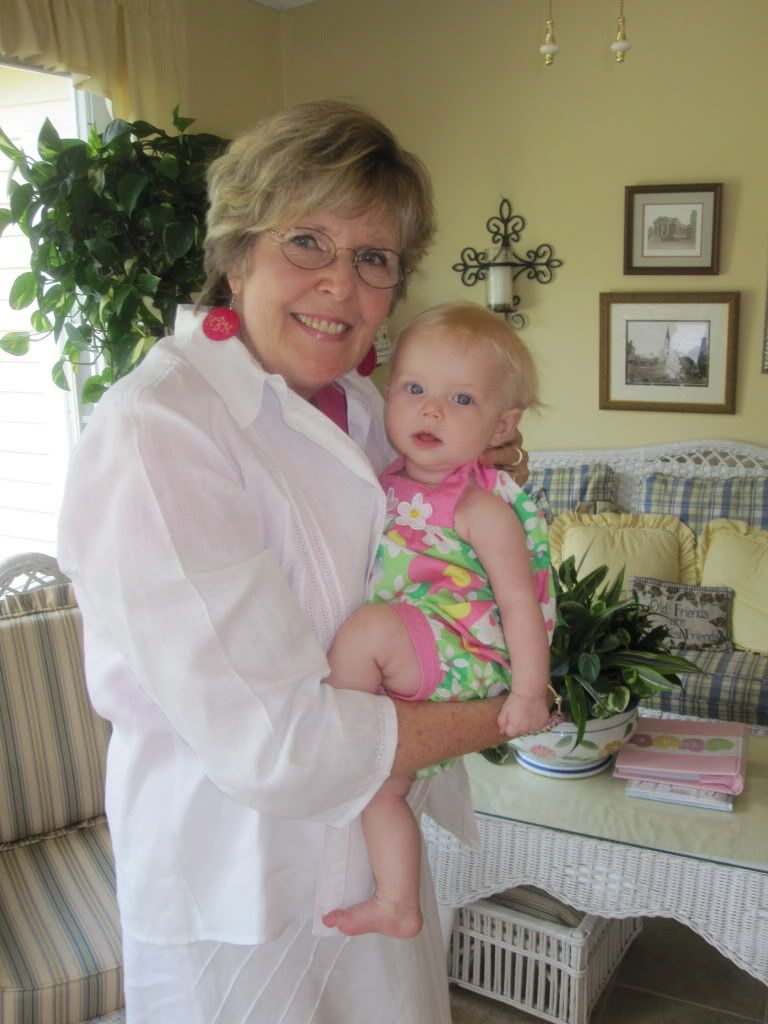 Well, actually now that I think on that, maybe that expression doesn't apply to grandchildren!