Molly moves all the time. Often, we look like this as she goes...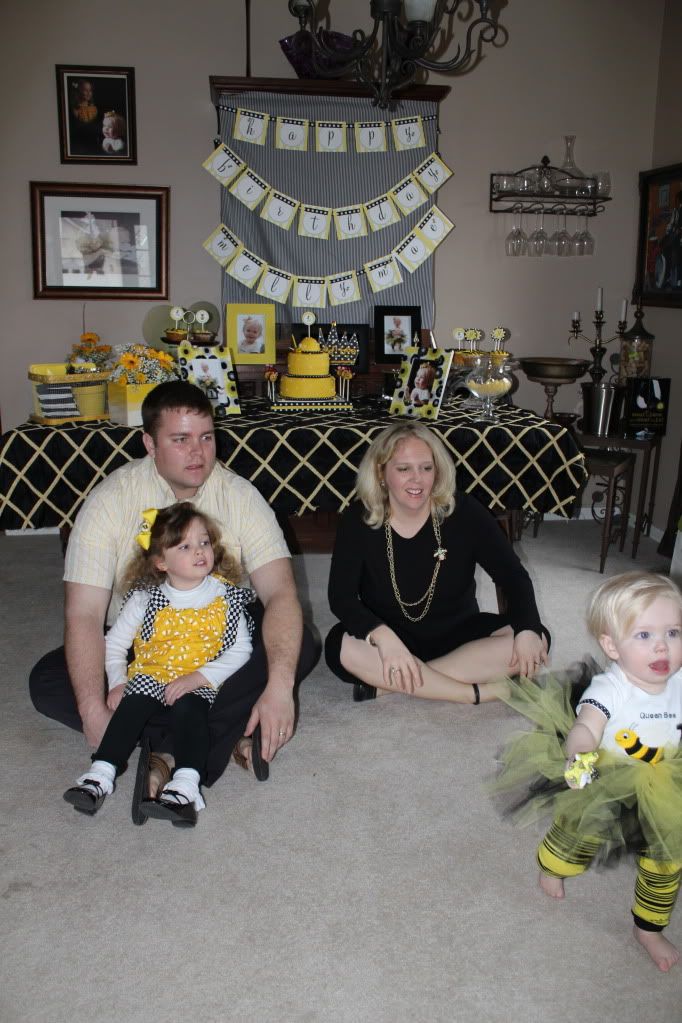 So, we decided to throw her a Bumble Bee themed 1st birthday party. As we've approached this day, I've thought about yellow and black a lot. With the help of etsy.com and some talented Mommy party throwing blogs, I was inspired and had a lot of fun dreaming about Molly's Bee Day party. I'll start with the fluff.
My friend Chas, who made the cake.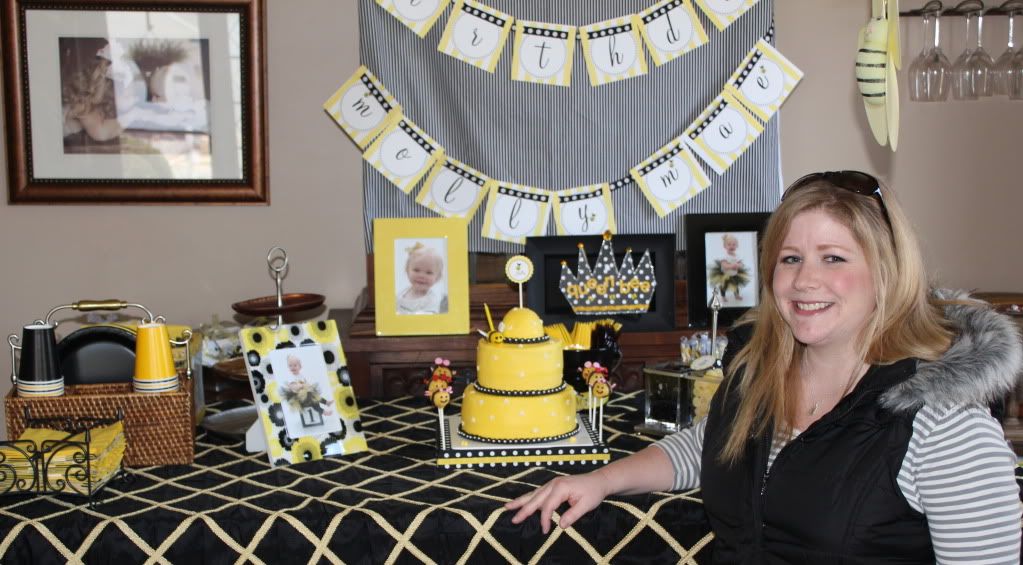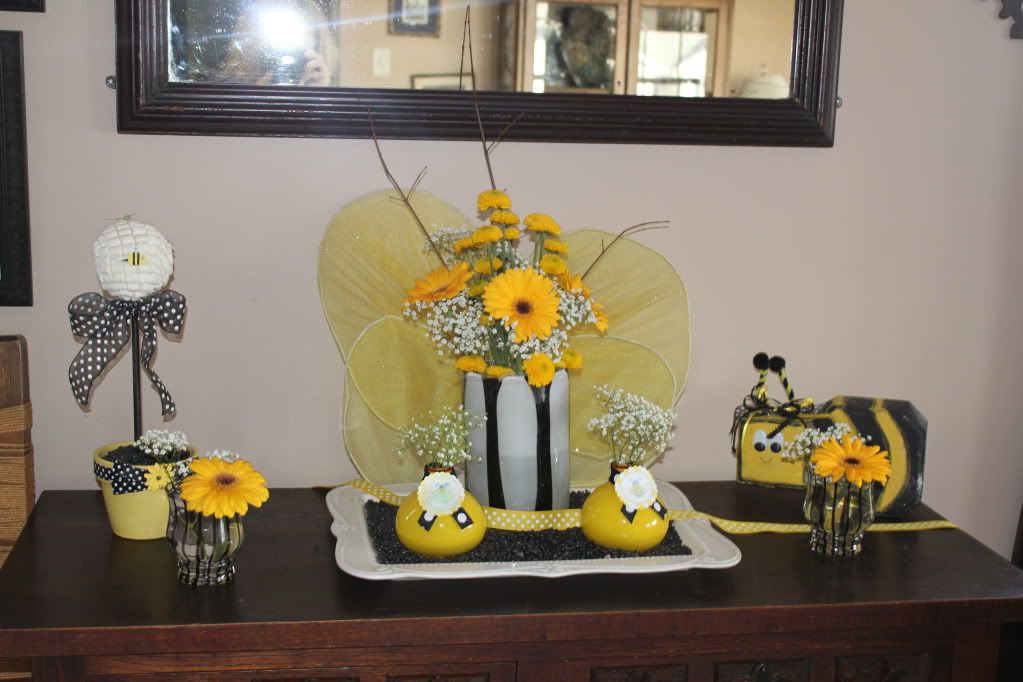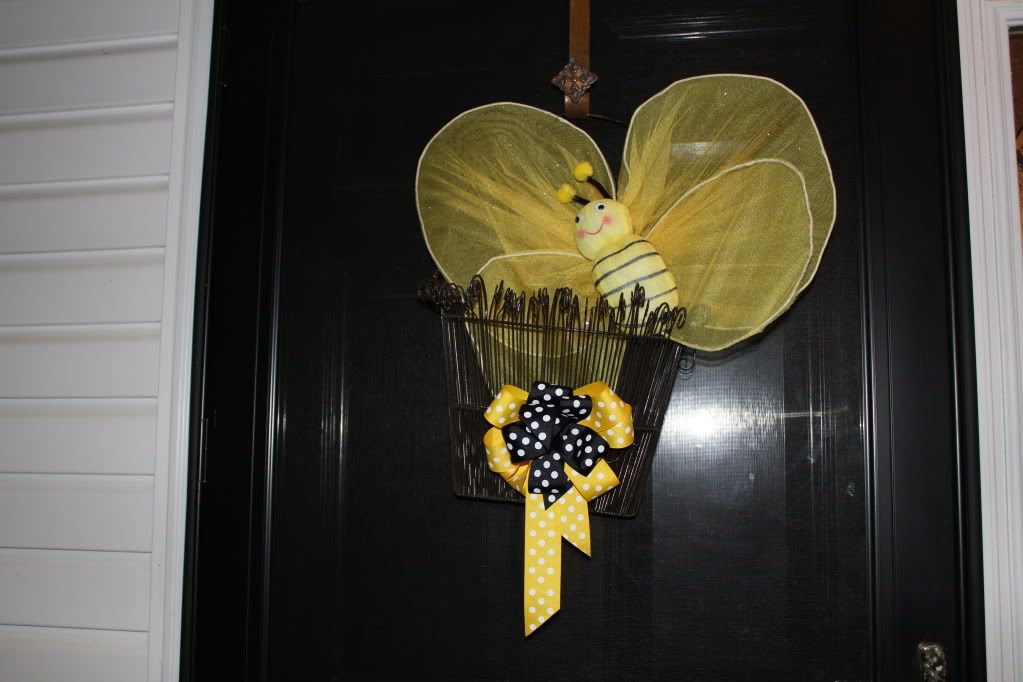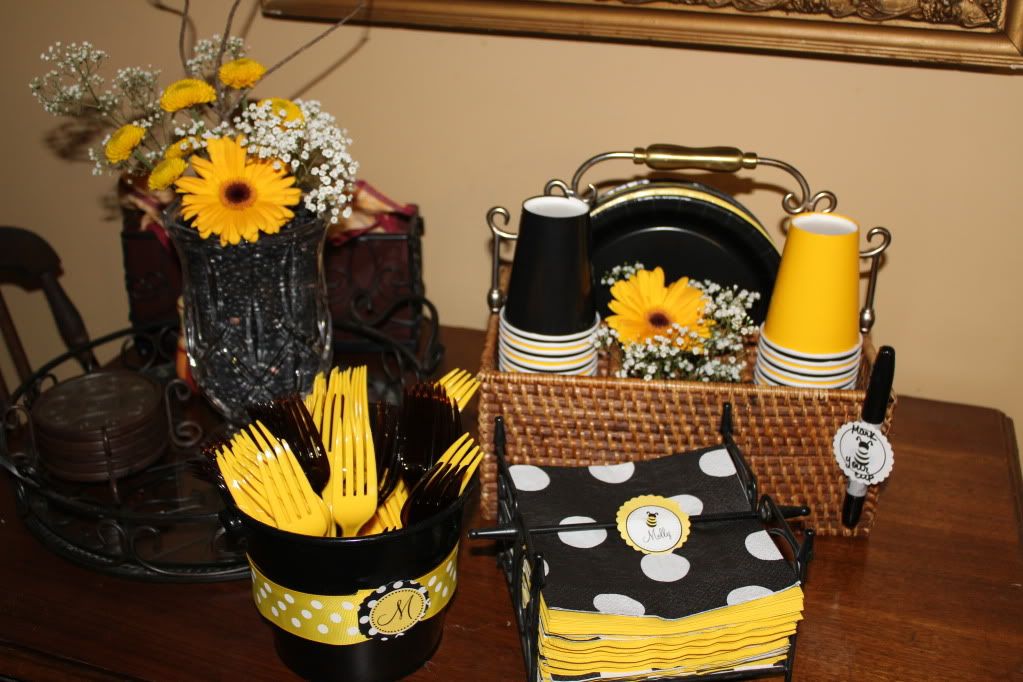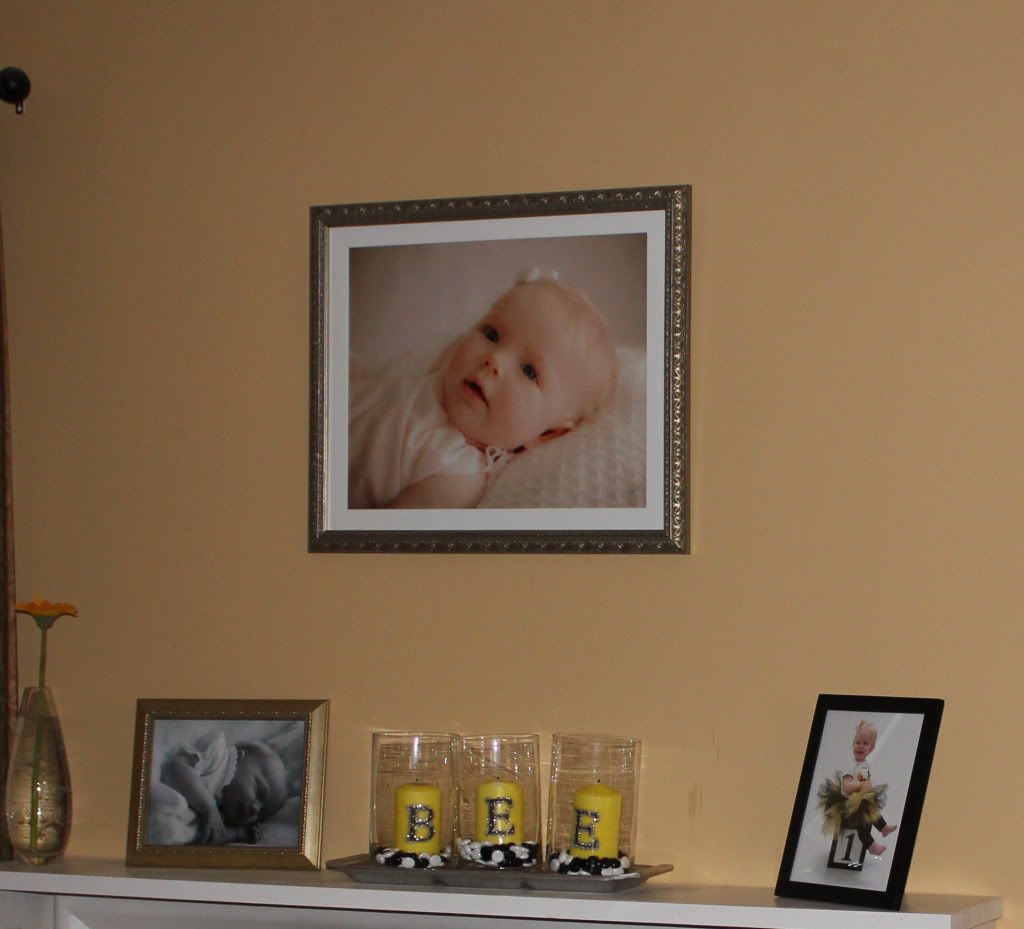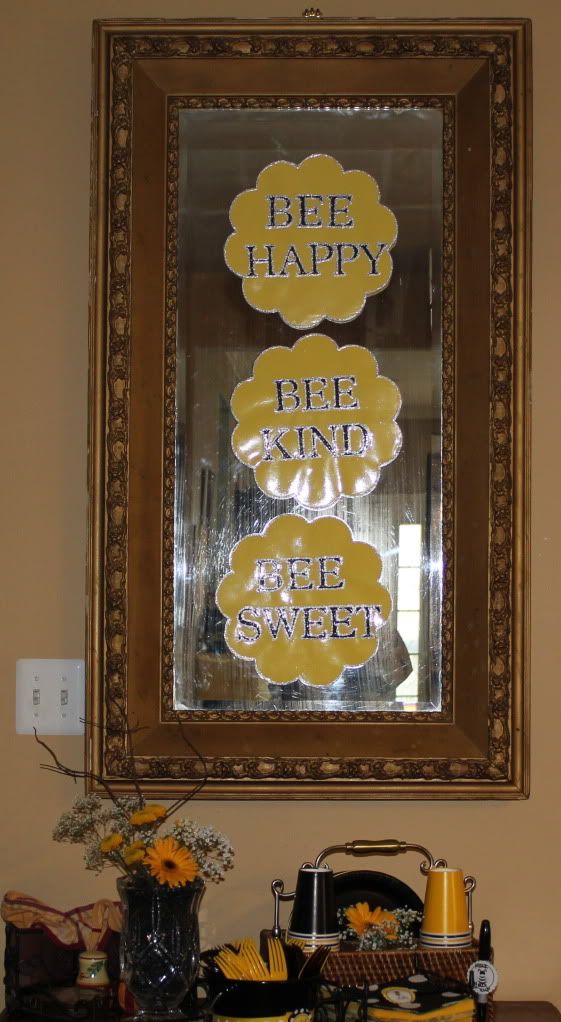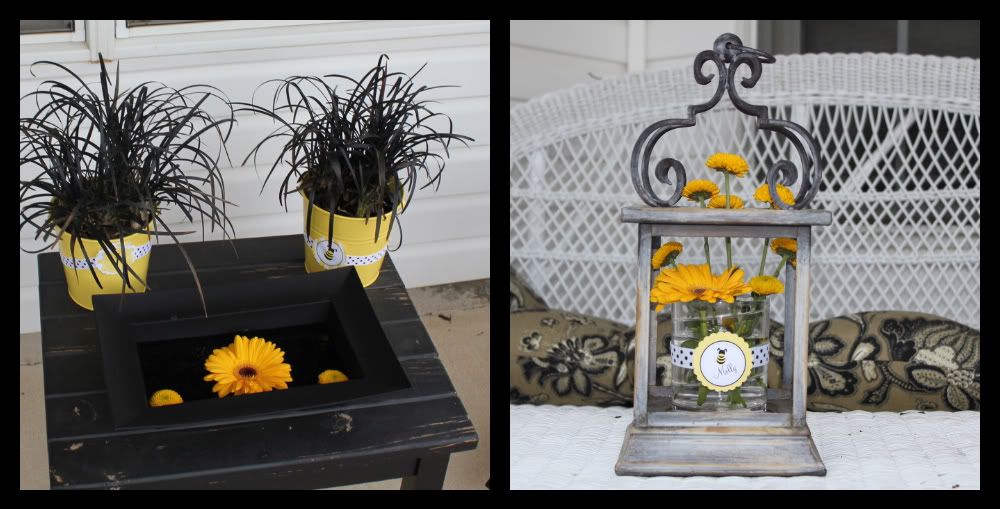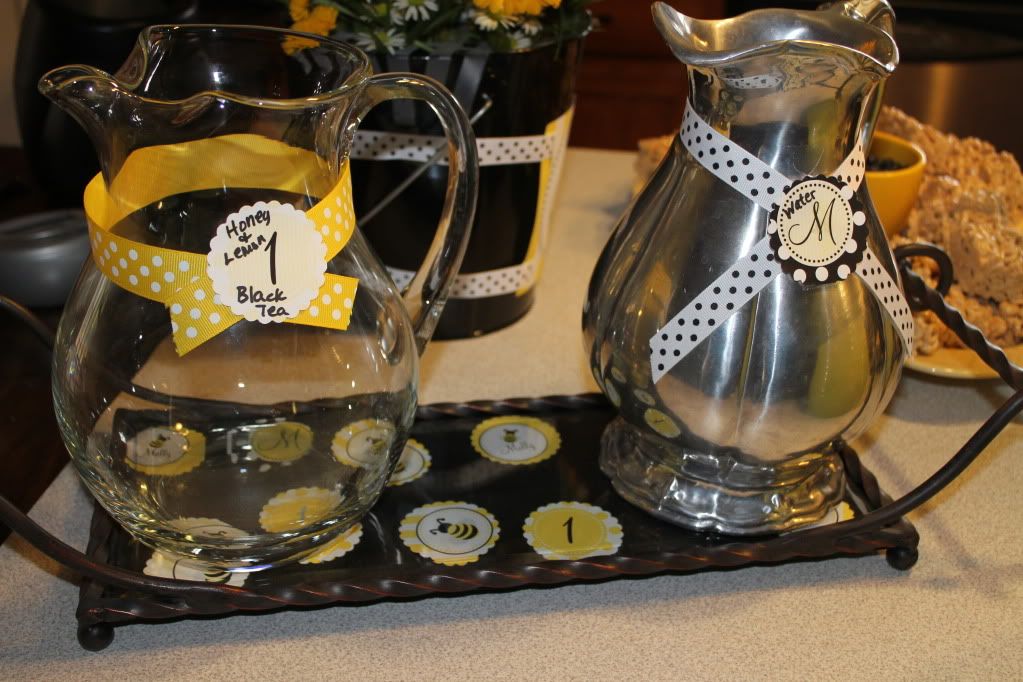 The cake was made by my fabulously talented friend
Chas
My dear and talented friend
Carolyn
let me borrow her array of yellow and black containers and I ordered the flowers from her.
My sweet mother made all the flower arrangements...
The favors for the adults were bee soap (hand made and stamped with Molly's name underneath) by a student of mine and her Aunt's business, Sweet Emma Kate's. They don't have a website but I can get you contact information.
Paper products designs are from
The Tomkat Studio
and her etsy shop is
here
Crafty products (like the Bee Signs, candles and crown) are from party stylist
A to Zebra Celebrations
(she threw a Bee birthday party for her daughter and let me buy a lot of her products second hand)
Molly's outfit and bow are from this sweet lady's
boutique
Molly's bib is from
here
Anna Cate's outfit is from
here
We had a lot of fun preparing for a party!
I was a little worried how Anna Cate would handle the focus of attention and time on Molly, but she was delighted just to celebrate.

My dear friend Norah accurately proclaimed that his party was for me, which is true. It is a celebration of life, both Molly's and of mine, of our family's whose very existence has been enhanced by her soul. Celebrating this year, her birthday has been a way for me to rejoice with my very close friends and family the joy that Molly's life has brought to us, but also a way to commemorate the life we are building as a family of four. Working outside the home and having two children has been exponentially harder than I could have imagined, and I think that my 20something self would tell me that I couldn't do it.
"Aerodynamically, the bumble bee shouldn't be able to fly, but the bumble bee doesn't know it so it goes on flying anyway."
—
Mary Kay Ash
Since it was at our home, we kept the party to close friends and family. In a way, I wish we had a huge home and I could have invited more people, but it was special to be surrounded by a knit of close friends and family. We are lucky to have to have dear souls in our life who let us unabashedly celebrate out little Molly Mae.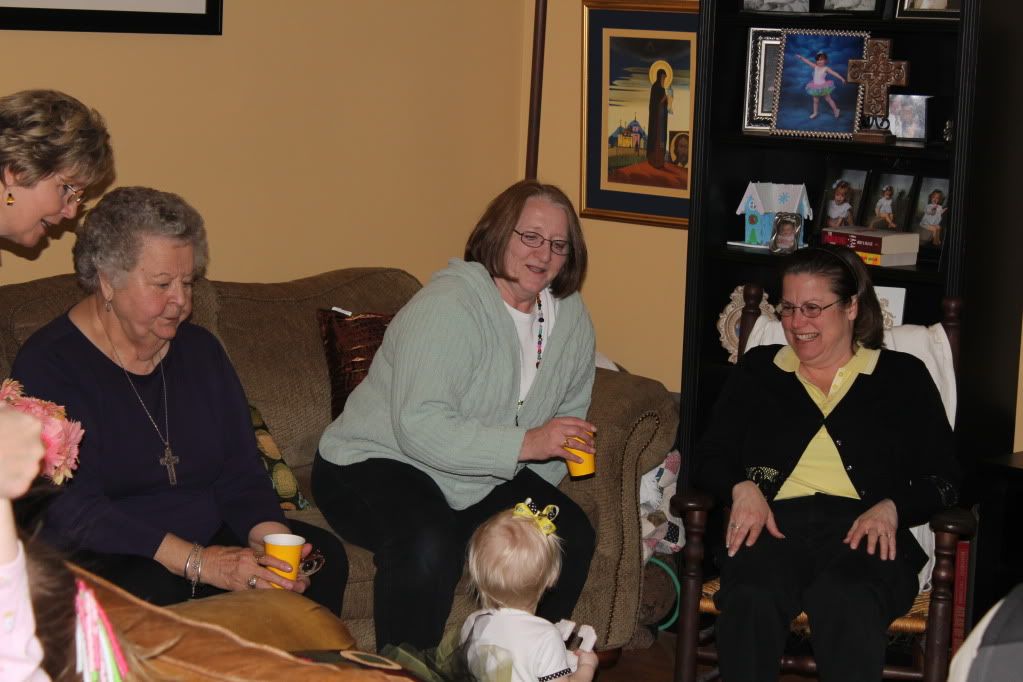 I thought of the party as a way to celebrate these friends, too.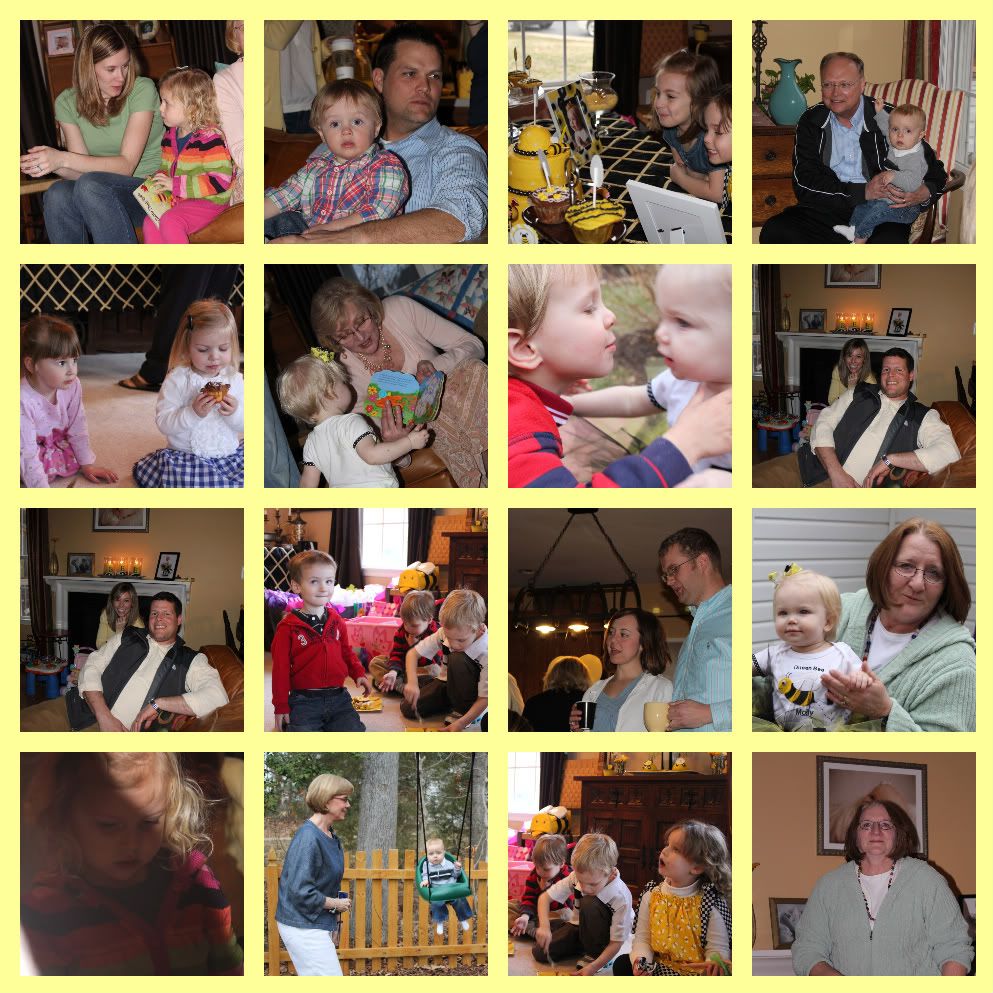 Of course the ceremonious singing with the cake was fun and special as it is every year. Molly smiled as we sang.
And we let her have the top tier of the Bee Hive. For me it was a healthy mixture of torture and joy to watch her devour the cake.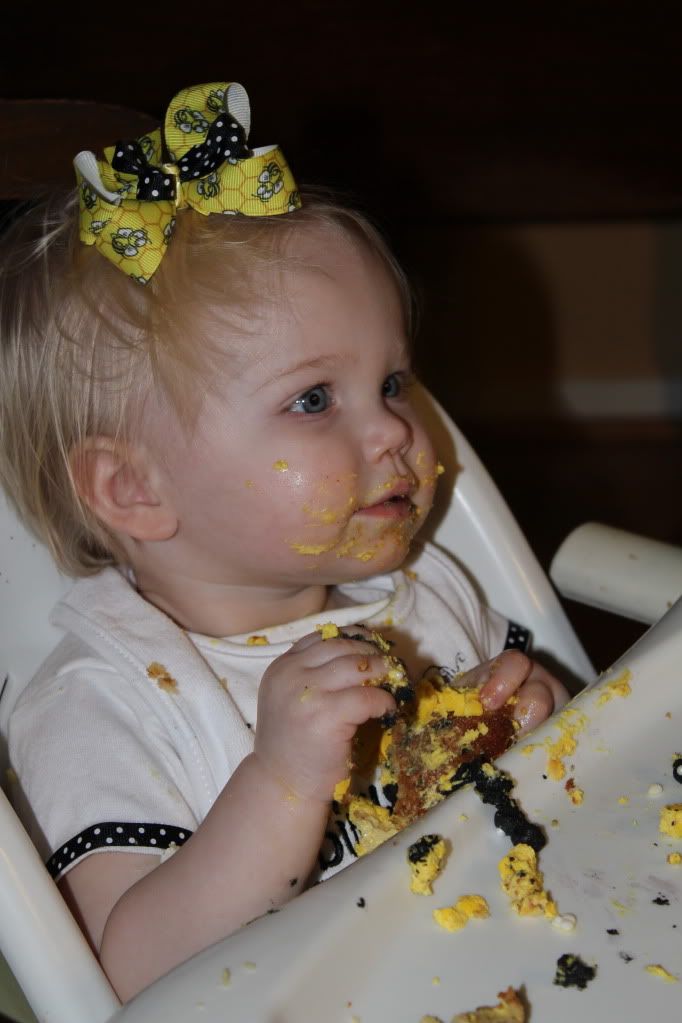 The kids made a picnic on the floor for the cupcakes and I thought it was precious. I guess sugar does make kids happy?!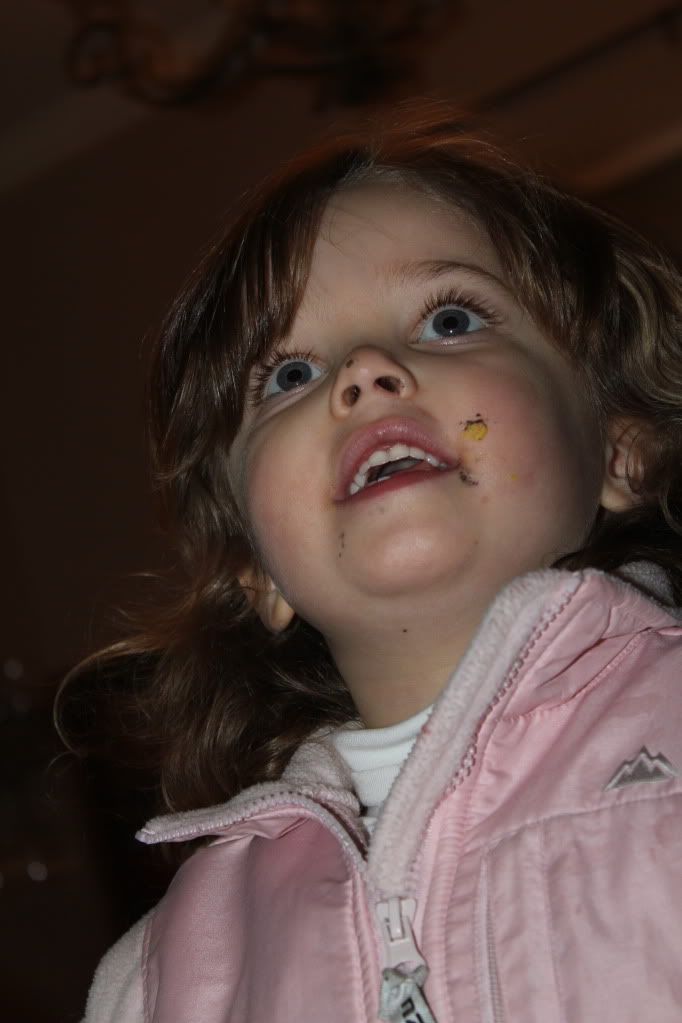 I have a hard time containing my emotions or putting words to my thoughts and feelings about this year. In so many ways, it has made me feel stronger and more alive, but been the most challenging year of my life. I know I'll remember with elation the fact that we made it to the year milestone for nursing. She is a Momma's girl right now and I'm loving it. I hope I'll remember her smile, the way she lays her head on my shoulder as if to act coy, the way she goes bbllbbbb with her lips to engage a smile from her Daddy or Anna Cate. I'll remember what a busy little bee she is, but more importantly I remember how happy BJ, Anna Cate and I that she is in our family. Her sweet smile, the twinkle in her eye, the extensive conversations she rambles about in syllables are tastes of the nectar of her life blossoming before our eyes and in our heart.