For Anna Cate's 5th birthday her present from her grandparents was flying home with my mom after Molly's birthday party for a visit in Centerville. It wasn't my story to tell, but I wrote about it
here
. Daddy has penned his take on her visit with them below. I've added some pictures with italicized descriptions.
fairy — n , pl fairies
1. an imaginary supernatural being, usually represented in diminutive human form and characterized as clever, playful, and having magical powers
IN THE PRESENCE OF A FAIRY
On the last evening we were with our granddaughter, Anna Cate King, she lost her first baby tooth-right up front. She was as thrilled as if she had just graduated magna cum laude from Yale. When she went to bed on the floor in the same room as her Daddy Doug settled into her bed she had shared for the time we were visiting her home, I thought of the wonder of being in the presence of one who believed with all her being that a little fairy would steal into her room and take that bit of dental tissue and in return leave her an American Dollar. It was a nice thought to go to sleep on.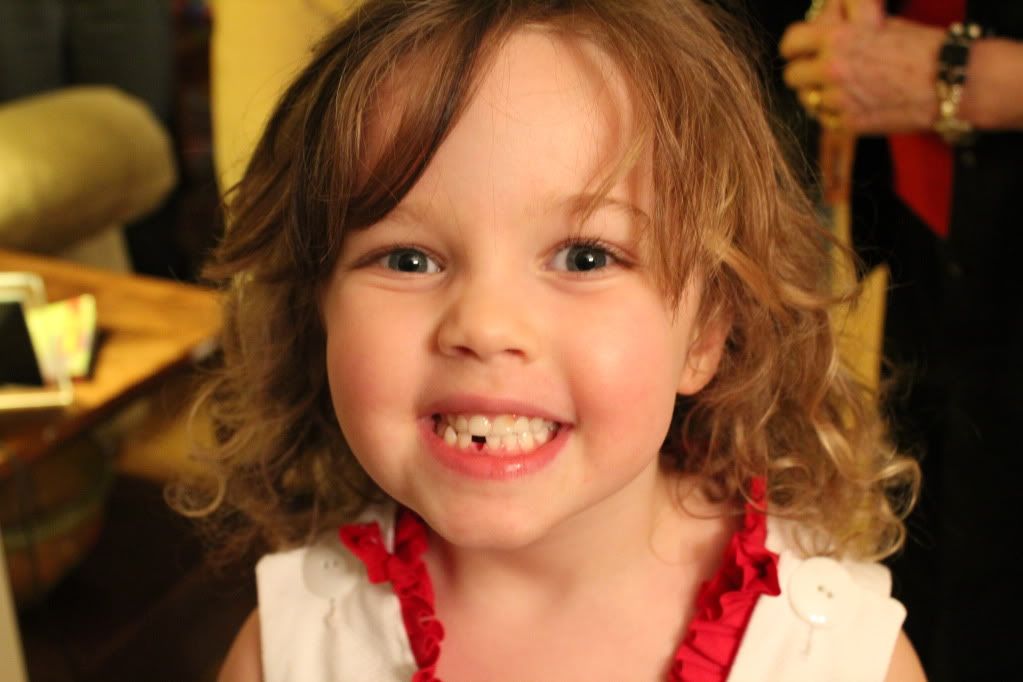 Visits to grandmother have special significance in our family. Molly's dear grandmother was a matron of Centerville. She lived 100 yards away from where I grew up. So, Molly would come with her family to Centerville in the summers of her childhood. Then one Thanksgiving she and I met as teenagers and then a few years later.... well this is not about us; yet the us produced a couple of them and one of them married a fine man who produced Anna Cate and little Molly. So just like her Nana who met her Daddy Doug because she visited her grandmother in Centerville, so Anna Cate came to spend time in our home… within eyesight of Spring Street where our, and thus one half her, tale began.
It is a special privilege to bequeath to your grandchildren memories of your life and that is what we did. Here are some random things we did:
We went to three Vanderbilt baseball games and after each went to mingle with the players, two of whom took her into their strong arms. After each game, Anna Cate would say about visiting those magnificent young men, "Let's go see the kids."
We have a hot tub which Anna Cate treats as an Olympic size pool with a high dive. The glee of a wet kid is unexplainable, is it not?
I sponsor a Ladies dinner for the clerks and lawyers of our town and this year Anna Cate was there helping one of our secretaries give out name tags. Anna Cate loves to meet new people (for some strange reason) and this was a night of joy for her as she looked right in the eyes of each guest.
Her Nana hosted a tea party for some of her close friends, including Liza, a Centerville friend of Anna Cate's, one afternoon.
Anna Cate helping Nana prepare for the tea party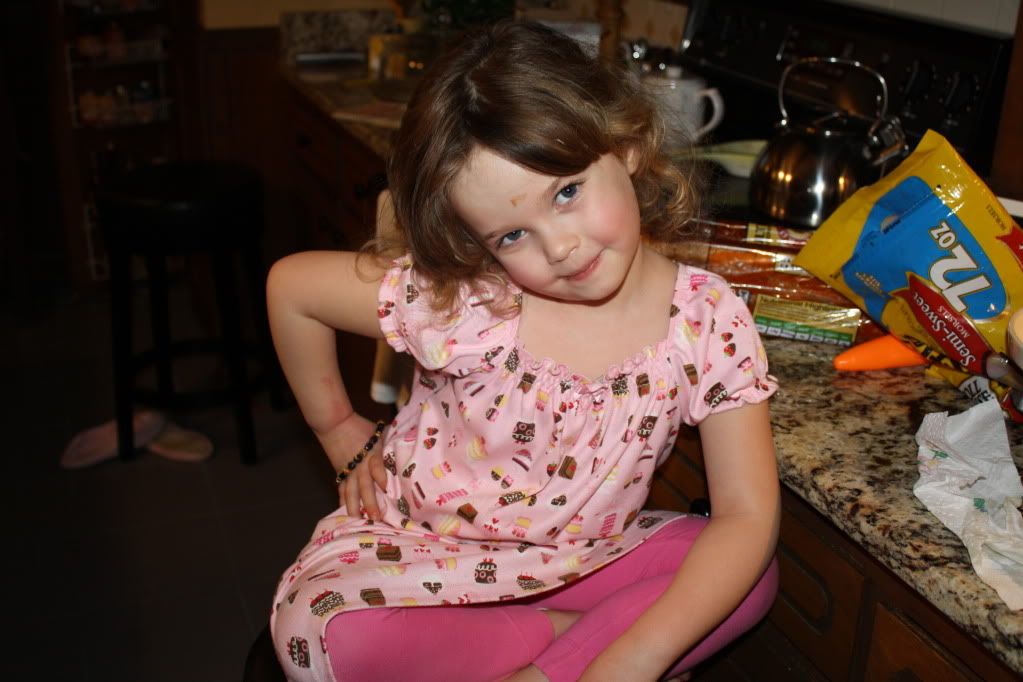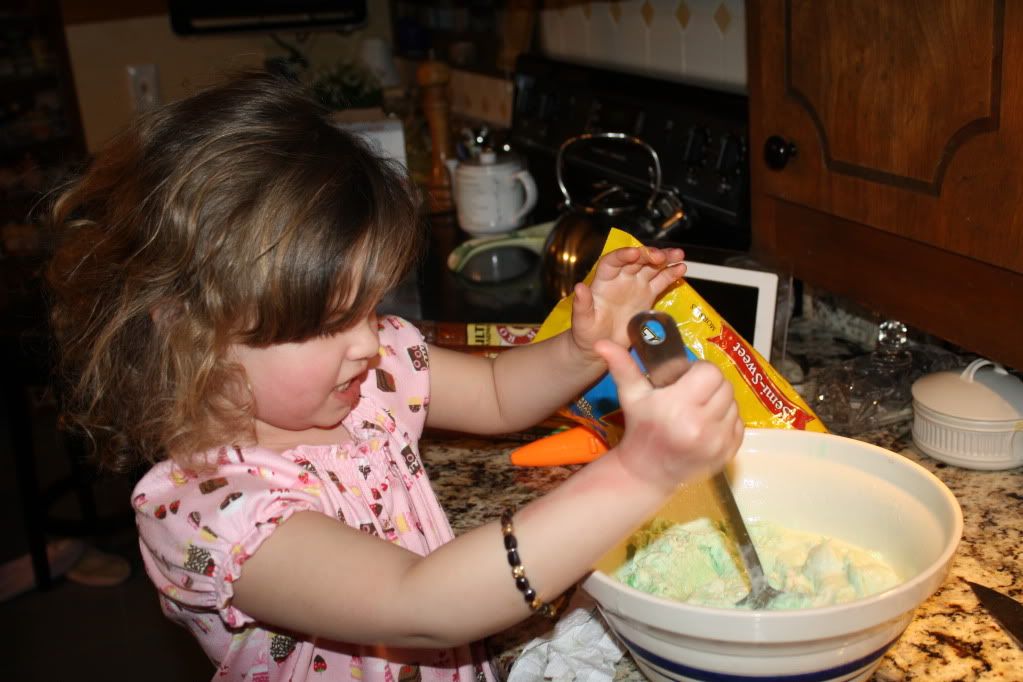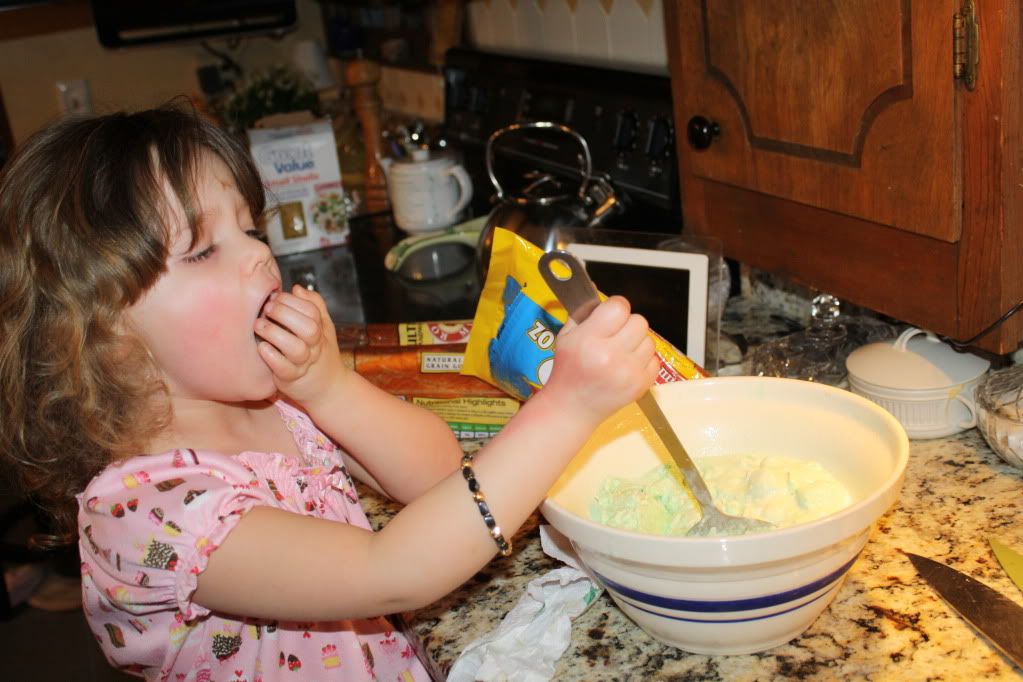 Enjoying the fruits of their labor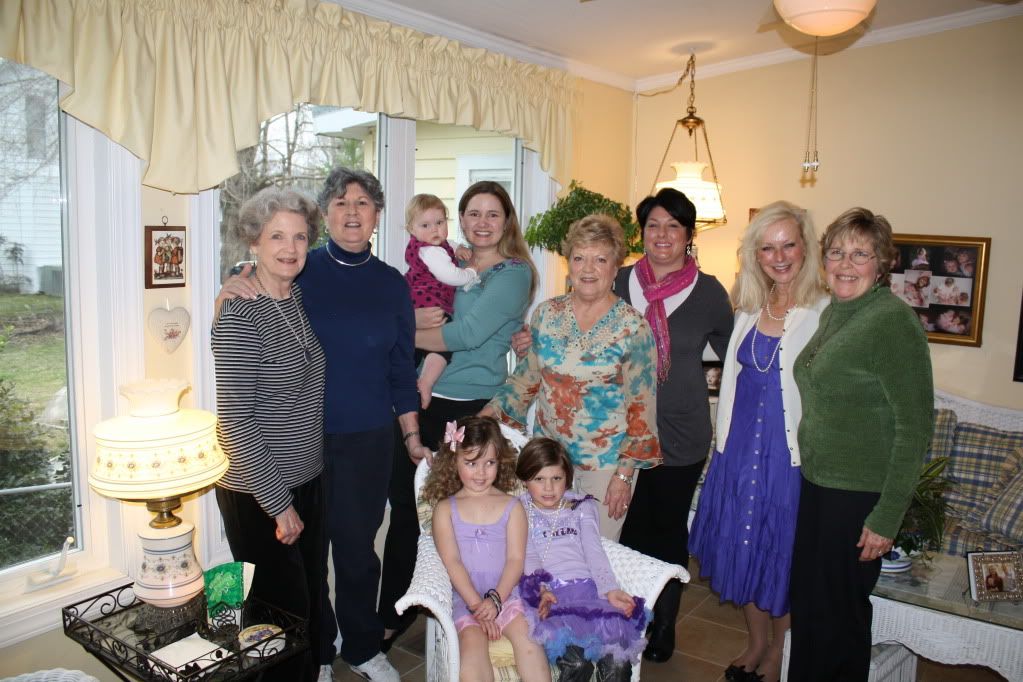 and Anna Cate helped welcome each lady as if she were a professional maid.
We carried her out to the little Cumberland Presbyterian Church where Molly and I now worship and she sat there as reverently as if she were at Westminster Abbey.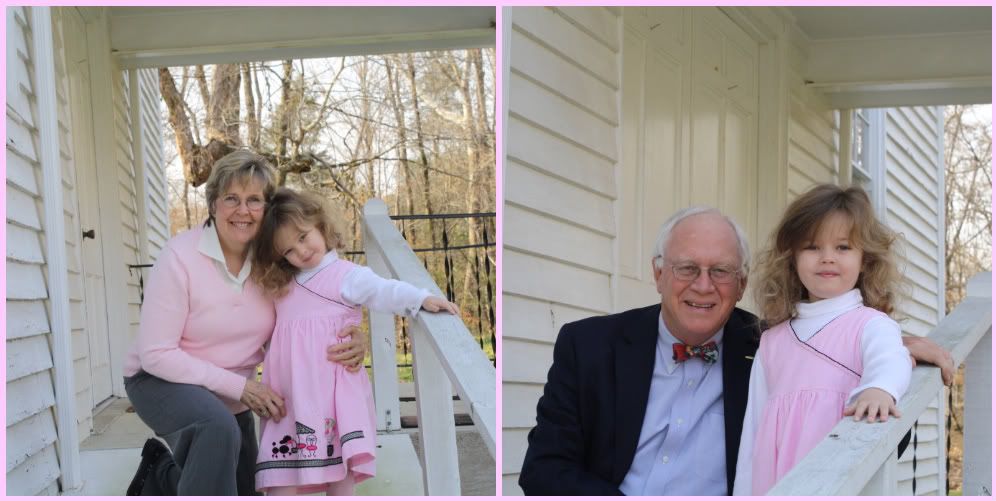 On our return to Virginia, we went to the Safari Park where we fed the exotic antelope and Ostriches who poked their heads into our car and she screamed with delight.
And there were scores of the little moments-helping Nana cool and clean, playing a ball game with me we invented just for ourselves ("Daddy Doug, it's not about winning, it's about the challenge" actual quote.)
Her Uncle Doug came to visit her often.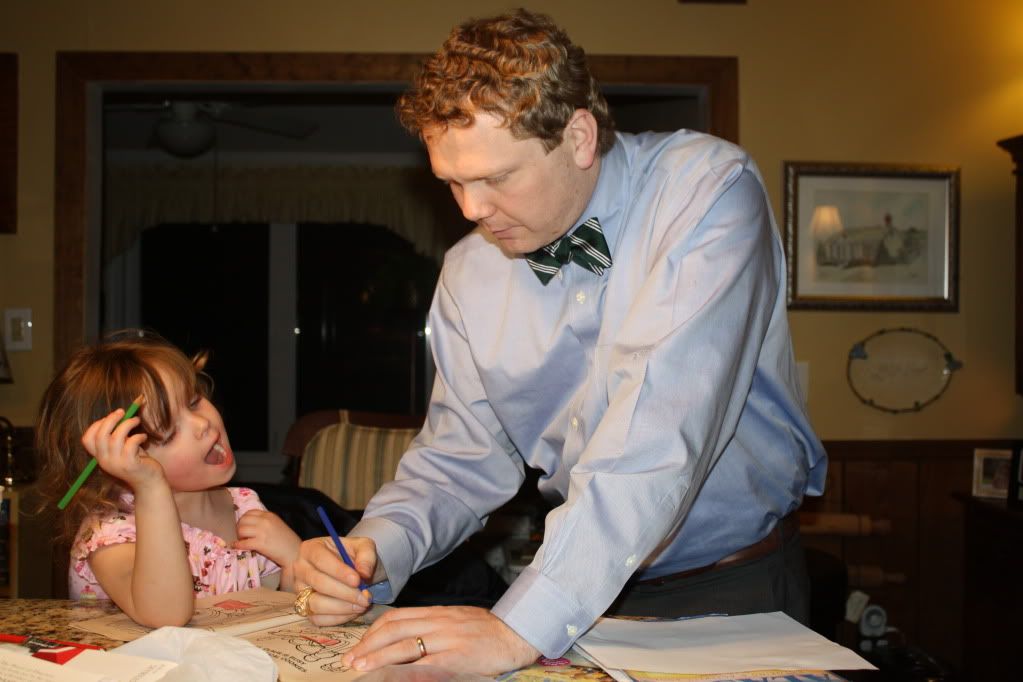 I watched her carefully figure out how to get the pepper out of a shaker with silent manners. I watched her dip her graham cracker in milk as if she were eating strawberries and cream at Wimbledon.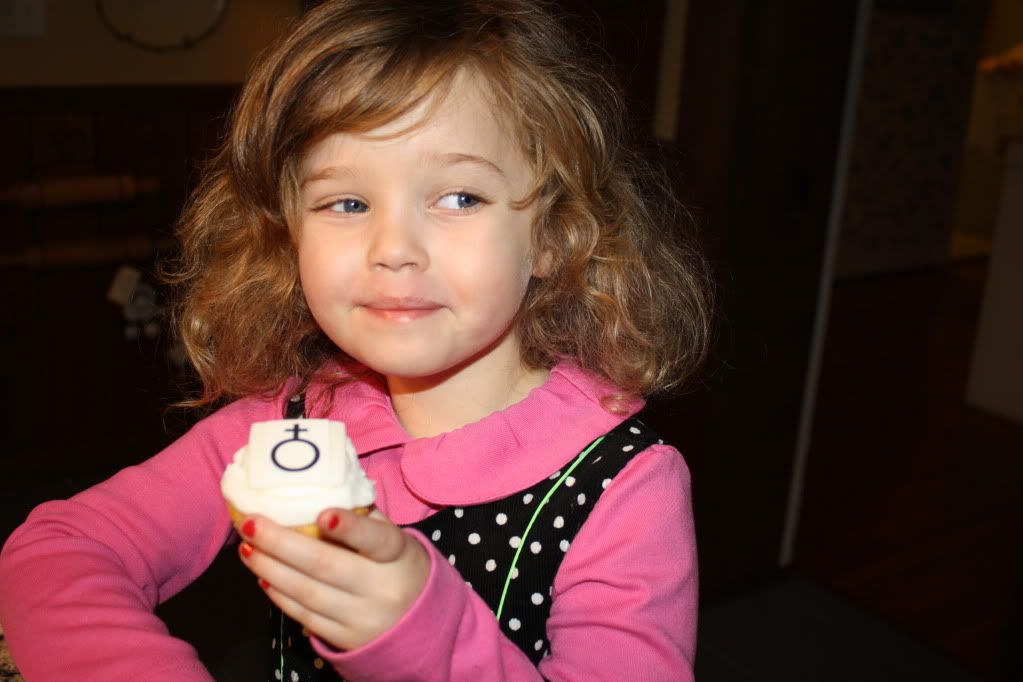 And once when I called her and she did not come, she replied that she did not hear me. When I scolded her about that little prevarication, she wept-- I was very proud for in our family, honesty is the cardinal virtue and it was apparent that this was already in her DNA. She was of the us who became the them and became the her.
But it was not just our granddaughter who lost that tooth who smiled broadly at church the next day so no one would miss the gap it had left. For as I marveled at the faith of a little girl who expected the fairy , I thought of all of those moments her grandparents had shared with her in our visit and it occurred to me, of course she is expecting a fairy. Why, she is one herself.
~Daddy Doug
Come Fairies, take me out of this dull world, for I would ride with you upon the wind and dance upon the mountains like a flame!".... William Butler Yeats